My week of Boy Scout camp continues, Friends, and I'm having the time of my life! I think I'm having more fun now than when I went to camp as a kid. I've had so many wonderful opportunities to stay active and hope I'm being a great example for the boys as well.
Yesterday found me on my first run of my 18-week marathon training program in preparation for the Marine Corps Marathon in October. I had no idea how hilly it was around here and was not a fan of how dry the gravel roads are either…I ate a lot of dust, but got it done!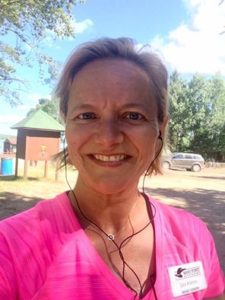 I was excited to tag along with the boys during their hour of archery. It's been a while since I last shot, but it kind of all came back to me…felt good to hit a few bullseyes…not bad for a mom!
How awesome are these guys to let me tag along for all the fun?!?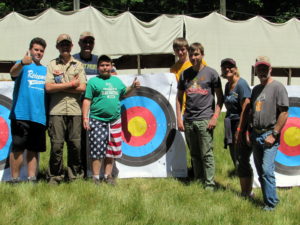 Later in the afternoon came the Ironman…a little canoeing, a little swimming and a whole lot of running lol!
They sure know how to make someone feel good about accomplishing something around here!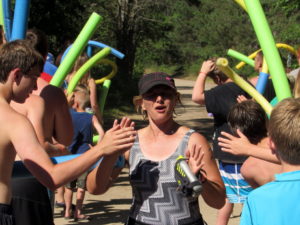 And here we are…Ironmen and IronMOM; so proud of these guys!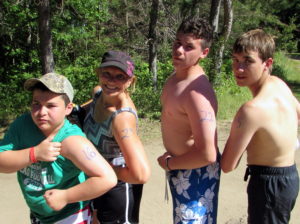 Looked forward to seeing this guy…our buddy Dave delivers food to each campsite before every meal. He also does what he can to make sure requests are satisfied. I can't tell you how glad I am that he can scrounge up some extra fruit and veggies for me!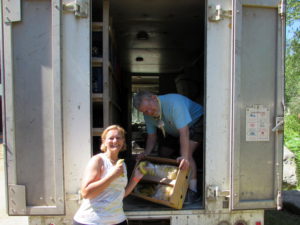 We finished off our crazy-active day with a calming session of sunset beach Broga. How cool is that?!? Here's our cobra…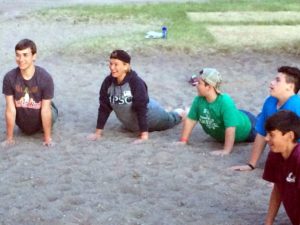 So proud of these warriors!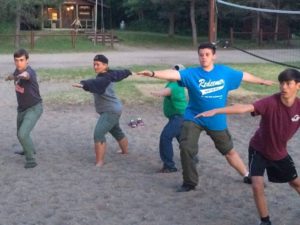 So thankful for the end of the day…I was completely worn out!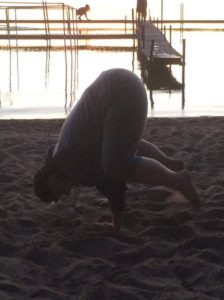 Fresh air, activities all day long…that's the beauty of camp!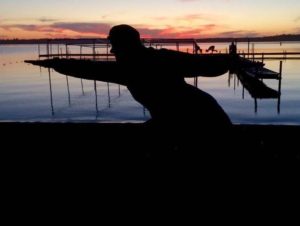 I'm looking forward to a little breather tonight…adult leader banquet. Hopefully a steak, baked potato and a respite from the plague of the official Minnesota state bird…the mosquito lol! Planning on a good night's sleep so I can attempt to keep up with these guys again tomorrow. Hopefully rock climbing, sailing, kayaking…sky's the limit here at Many Point!