Hi Friends! I realize it's been a very long time. Looking back, my last post was pre-pandemic. Wow, has our world been turned upside down like never before, and each of us has been made to shift and adjust to our own unique sets of circumstances. When the stay-at-home order began here in March, I felt as though someone had yanked the rug out from under me and I was free falling. Can you relate?
I quickly took every opportunity I could to immerse myself in nature. It's the place I felt safest and most myself. I took so much time going within, meditating on a regular basis to help make some sort of sense of everything going on around me. These days I'm just doing the best I can. I hope you are finding your way too.
This summer, I had hopes of walking the Camino de Santiago, a 500 mile pilgrimage across Spain, but the Coronavirus put the kibosh on that. So it will have to wait. As I was looking for a different goal that would keep me moving here at home, I found a virtual version of the Camino that uses an app to track progress and a shiny finisher's medal upon completion of 480 miles. I thought if nothing else, I'd get an idea of what this distance feels like.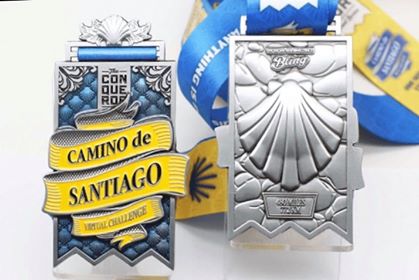 I began the virtual journey May 30th with the very first step…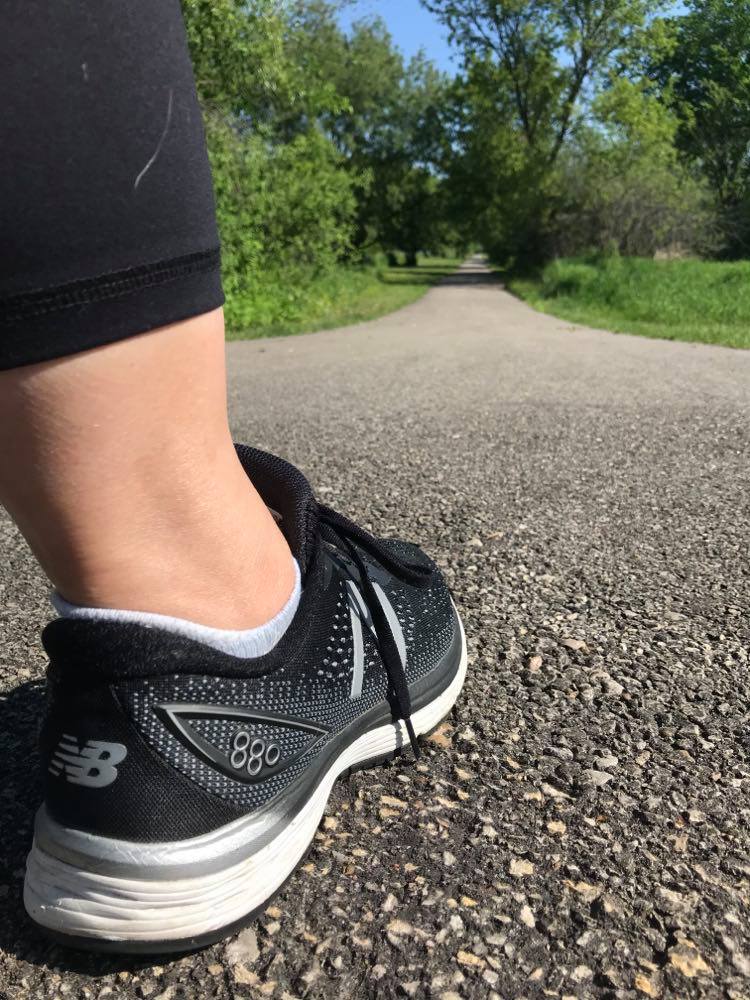 It's been a few months and I'll admit, it's getting old. How I wish my protesting foot, ankle, knee, hip and back would be cool with running again…it would take so much less time.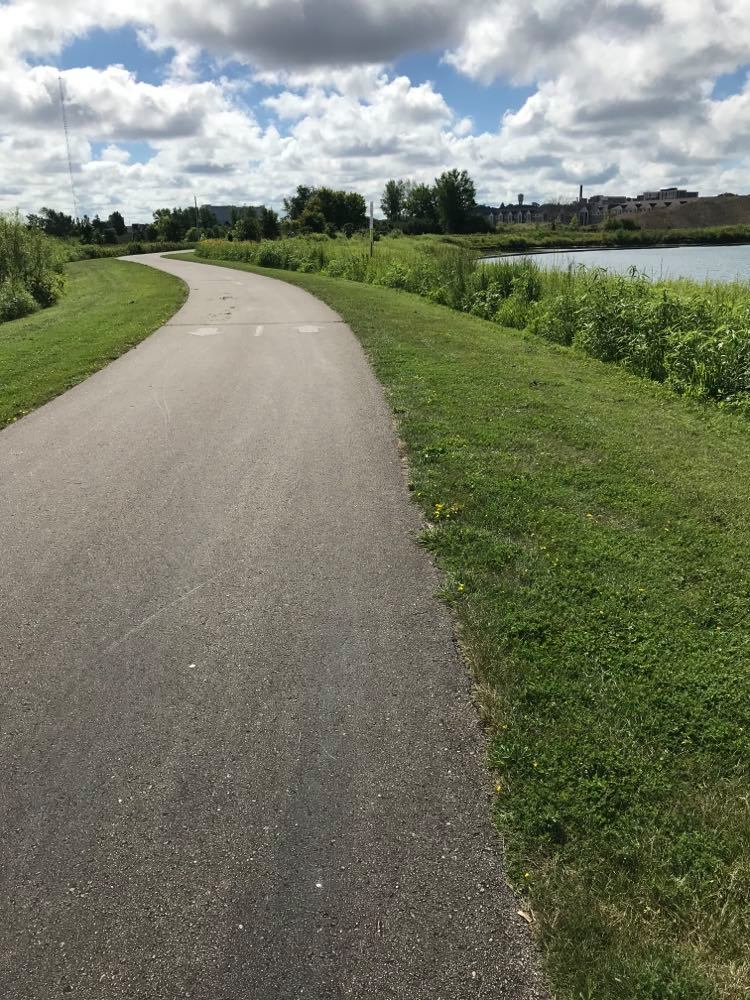 I feel like it's much of the same scenery, even though I try to change up the view. The city is only so big.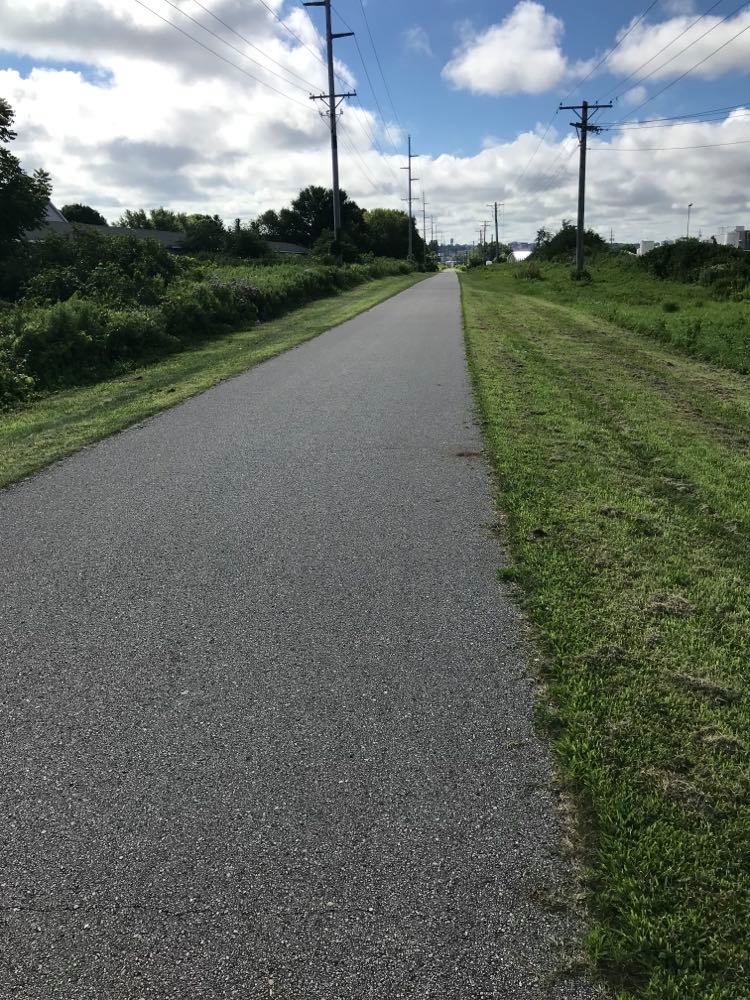 And it's just such a long way.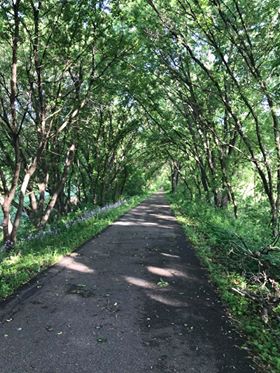 As of this morning, I'd traveled 292 miles. I was beginning to feel weary knowing I have miles and miles left to go. Today's goal was 8-10…oof! So I went inward and asked my guides to send me signs to inspire me along the way. Funny, whenever I do this, they never disappoint…be careful what you ask for haha!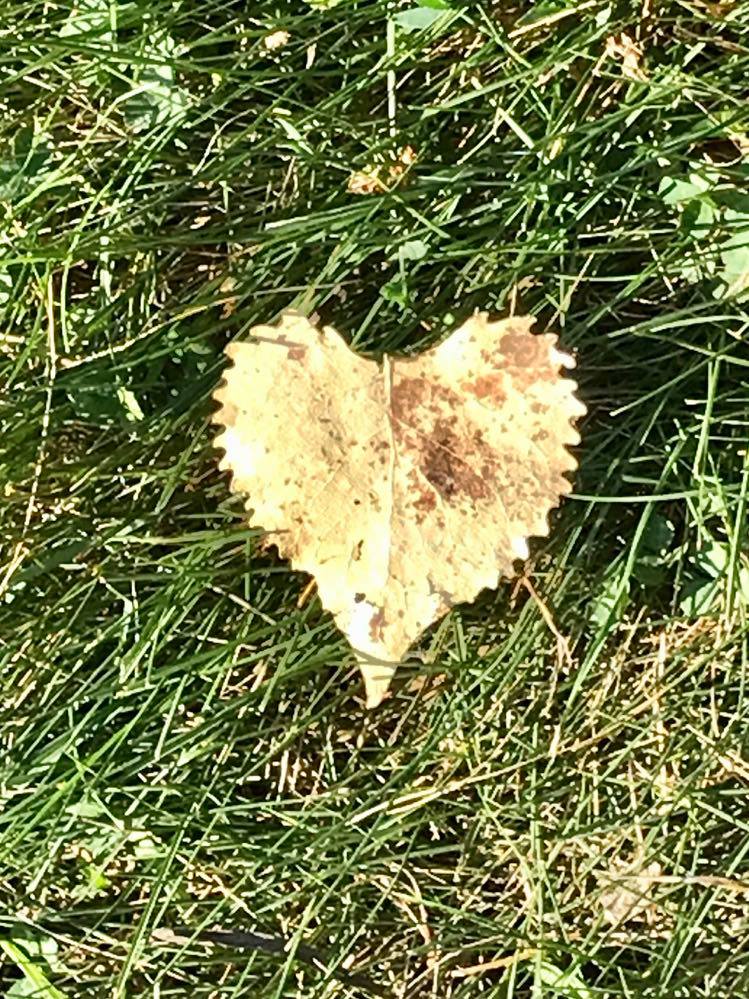 By mile 2, this symbol allowed me to set an intention for the rest of today's miles…to be gentle with myself and keep an open heart and mind. By mile 4, another sign (literally) both tested my will and tickled my funny bone.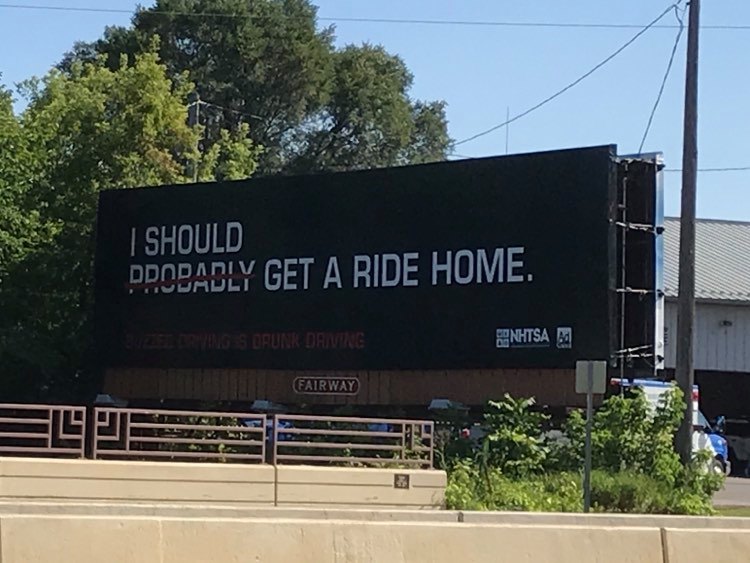 Good one, Universe, haha! There would be no ride for me! I kept moving, one step at a time. By mile 4.5, I passed an open garage, intrigued by what I saw, but I continued forward until the 5 mile half way turnaround. Curiosity got the best of me, so I stopped outside that open garage on the return trip. I was so inspired by what I saw, I had to give props!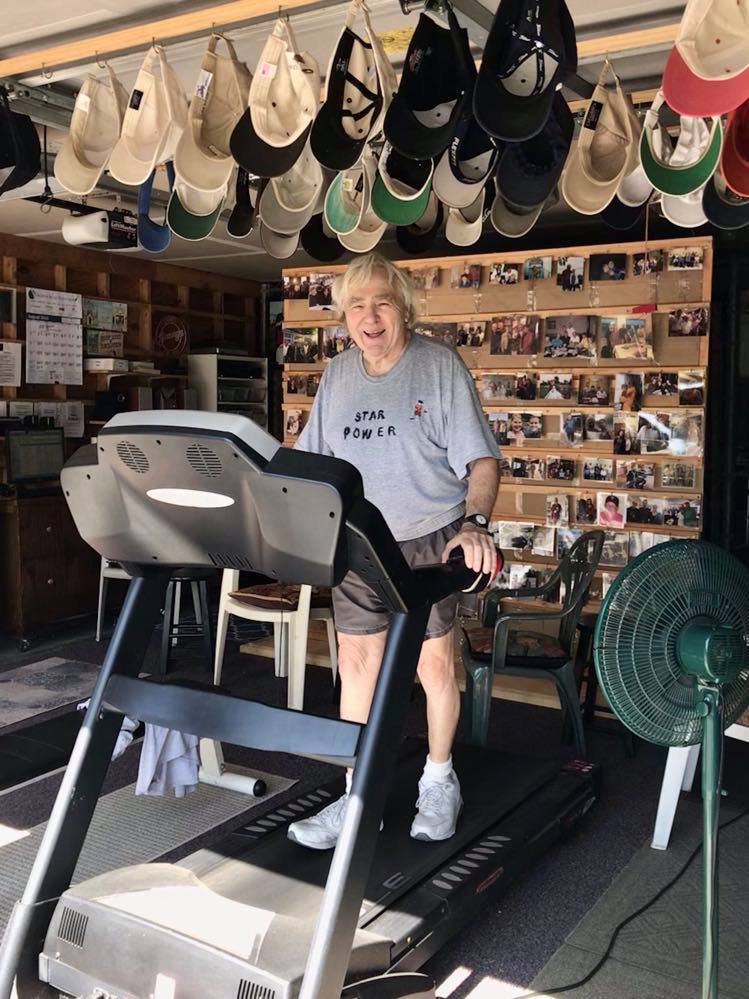 There, before me was a mini-sized senior version of a CrossFit garage and the guy was killing it! The minute I greeted him, he introduced himself and invited me in! His name is Jim and he's an 80 year-young retired PE teacher. You guys, 80!!! He happily showed me around his digs he has named Jim's Gym. With his treadmill pointed toward the beautiful river view, well, I couldn't love anything more. He has hundreds of photos out there and quickly pointed out family, friends and acquaintances.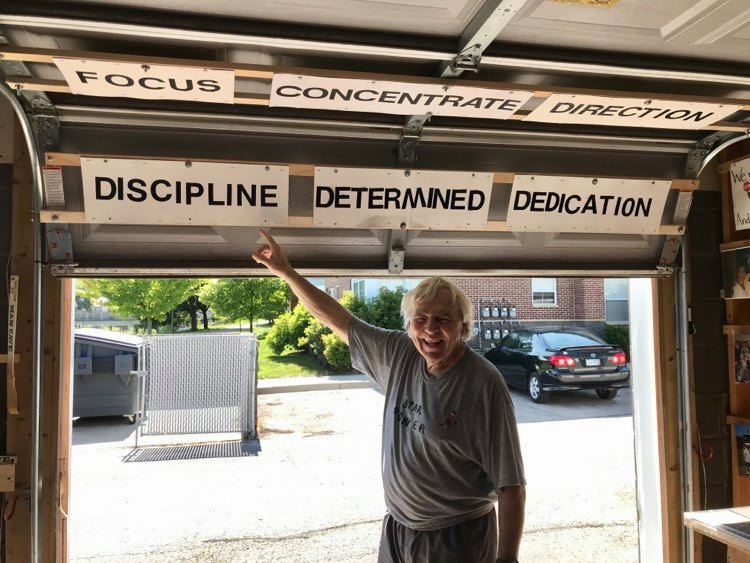 And when I caught a gander of this, well, I knew these were exactly the signs I was meant to see this morning. Jim told me as the steps begin to get boring on the dreadmill he looks up at those words. And it dawned on me, those are the same words that are getting me through these 480 miles. It has taken all of those words. The one that drives Jim most is discipline, and I think I will let that be the word that drives me to finish this mission of mine. Because discipline is exactly what this kind of thing requires!
I thanked Jim for inspiring the heck out of me, and he thanked me for stopping to talk. He said our visit was the highlight of his day and to be sure to come back any time. Awww. as I hopped back onto the trail I was lighter than air for part of the remaining 4.5. I'm pretty sure I had a smile on my face the rest of the way.
As I passed that billboard again, I was like NOPE! Reaching home, sheer gratitude for the signs placed before me today. I was given exactly what I needed to complete 10 miles because I simply asked for it. With today's 10 I'm 302 miles down, 178 to go…I'm getting there!
As I'd been feeling hard into how the actual Camino will be a tougher journey with a moderately heavy pack on my back, and higher daily mileages, I was reminded there will be people like Jim along the way, providing exactly what I need to push forward. I just need to ask for those signs.