Many of you had no idea I was expecting! I've been keeping a very big secret lol!!! I've known about this life-changing opportunity for several years, but it wasn't until this spring I knew the time was finally perfect. After all, my teenage sons are in that don't-want-anything-to-do-with-Mom phase!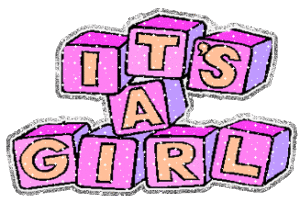 I've set out on an exciting new journey that included an application process, a background check and an interview/orientation with Bolder Options last month. I really looked forward to hearing I had been matched with someone! Bolder Options is a genius organization here in Rochester and Minneapolis, that pairs mentors with at-risk youth to promote and engage in goal setting, physical activity, confidence building and healthy life skills development.
Meet my new teenage mentee, Kiara! Isn't she adorable?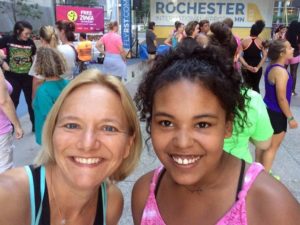 I'm so excited to begin this journey with her. We will spend 2-4 hours together each week exploring health and wellness topics, participating in group activities (like a cooking class we attended last night), training for some 5K race events and 15 to 30 mile bike rides, or just getting some great exercise together.
The above picture is from our Zumba on the Plaza experience Monday night. We had a great time getting to know each other better as we walked to this community event. Once there, we joined about 100 other people in a 90-minute sweat and giggle session that is Zumba! Although this was Kiara's first experience with Zumba, I doubt it will be her last!
In our initial meeting last week, it became obvious we have a lot of interests in common. As we began brainstorming all the fun activities we could do, it occured to me just how quickly our year together will fly. I'm honored to have an important role in Kiara's life this year, but I'm not sure anyone quite understands how important this opportunity is for me…all new reasons for me to remain active, a rewarding chance to enhance a young person's life, a way to give back, purpose.