Friends, another year has come and gone and it seems right to look back before moving forward. If you've followed me this past year, you know I set an intention to look less at the numbers and more mindfully at the heart of what I was doing. Simply stated, I aimed to change things up, try new things…LOTS of new things. It seemed everywhere I turned I kept coming back to two wise quotes that resonated deeply…
It's better to look back on life and say, "I can't believe I did that," than to look back and say, "I wish I did that." – Manthan Sharma
You know all those things you've always wanted to do? You should go do them. – E.J. Lamprey
With those thoughts in mind…I decided I wanted to be able to say, "I did that," so…I did! Here are a few of those things…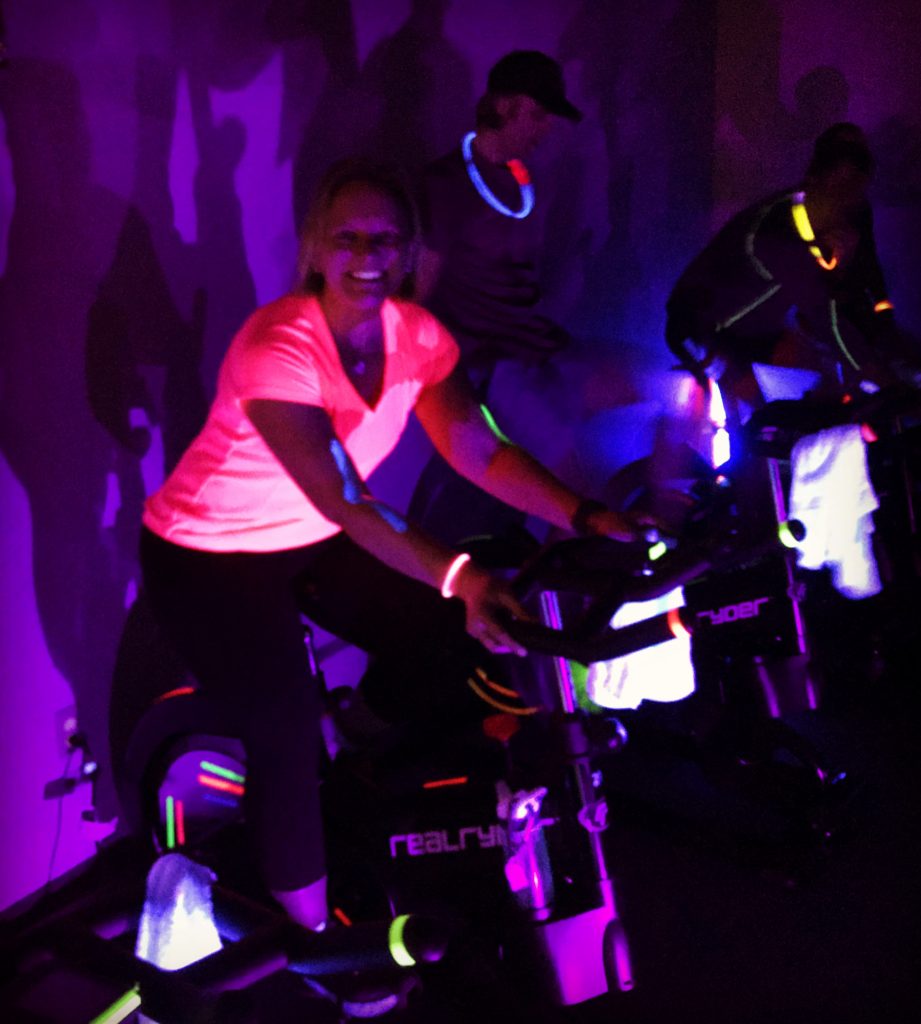 There was blacklight cycling that seemed to shut the entire world off around me…COOL!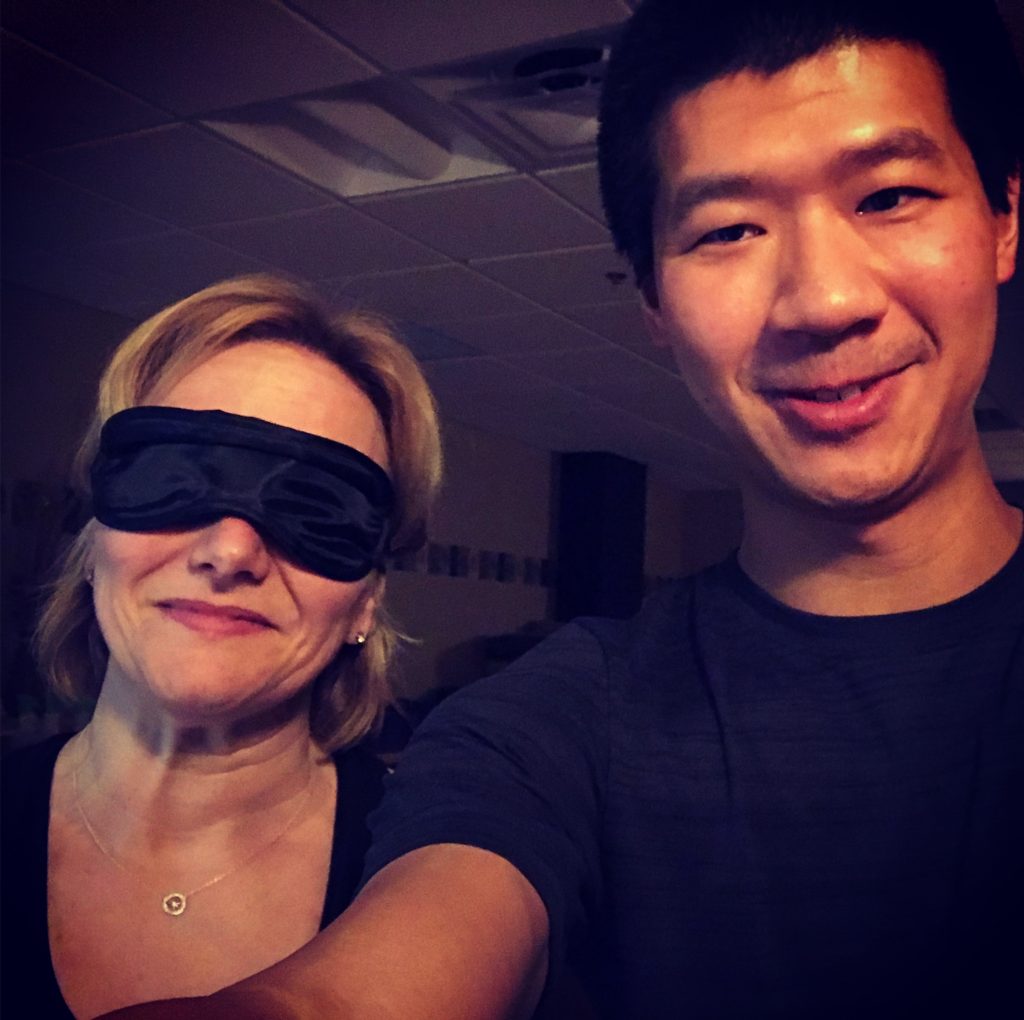 Then there was blindfold yoga that had much the same effect, while exponentially raising the difficulty level of my practice.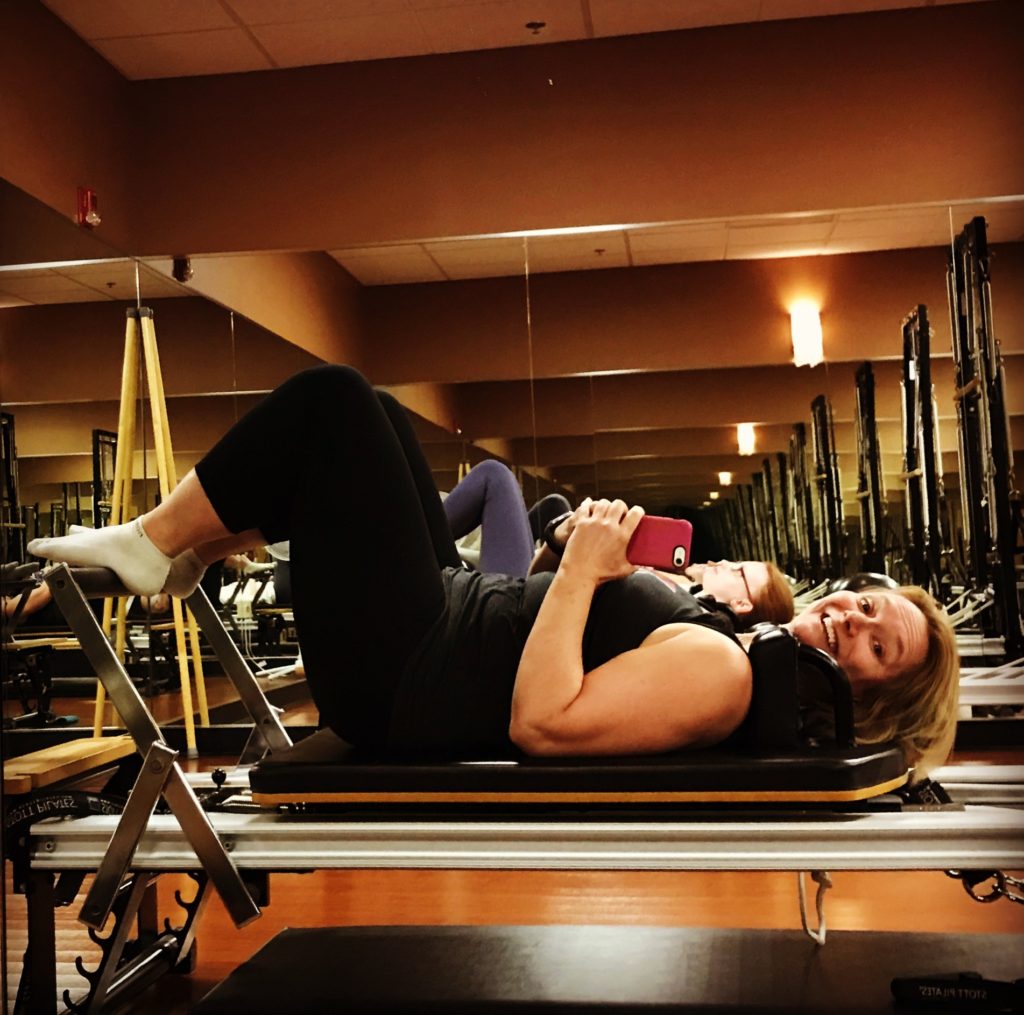 A Pilates Reformer series really tested my limits and increased my strength in a challenging, refreshing new mode.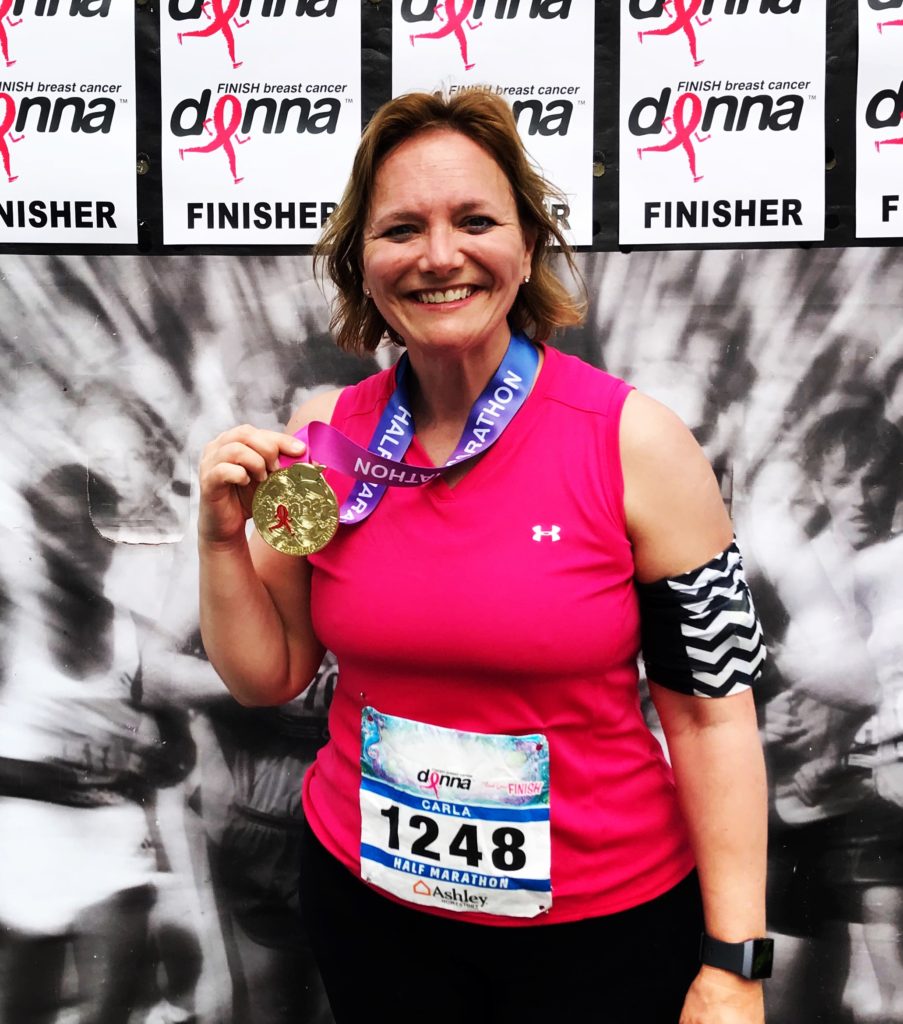 Though I was unsure another 13.1 was in my future, I completed Donna's Half in Jacksonville. Having walked nearly every step, I made peace with knowing my running days are now behind me.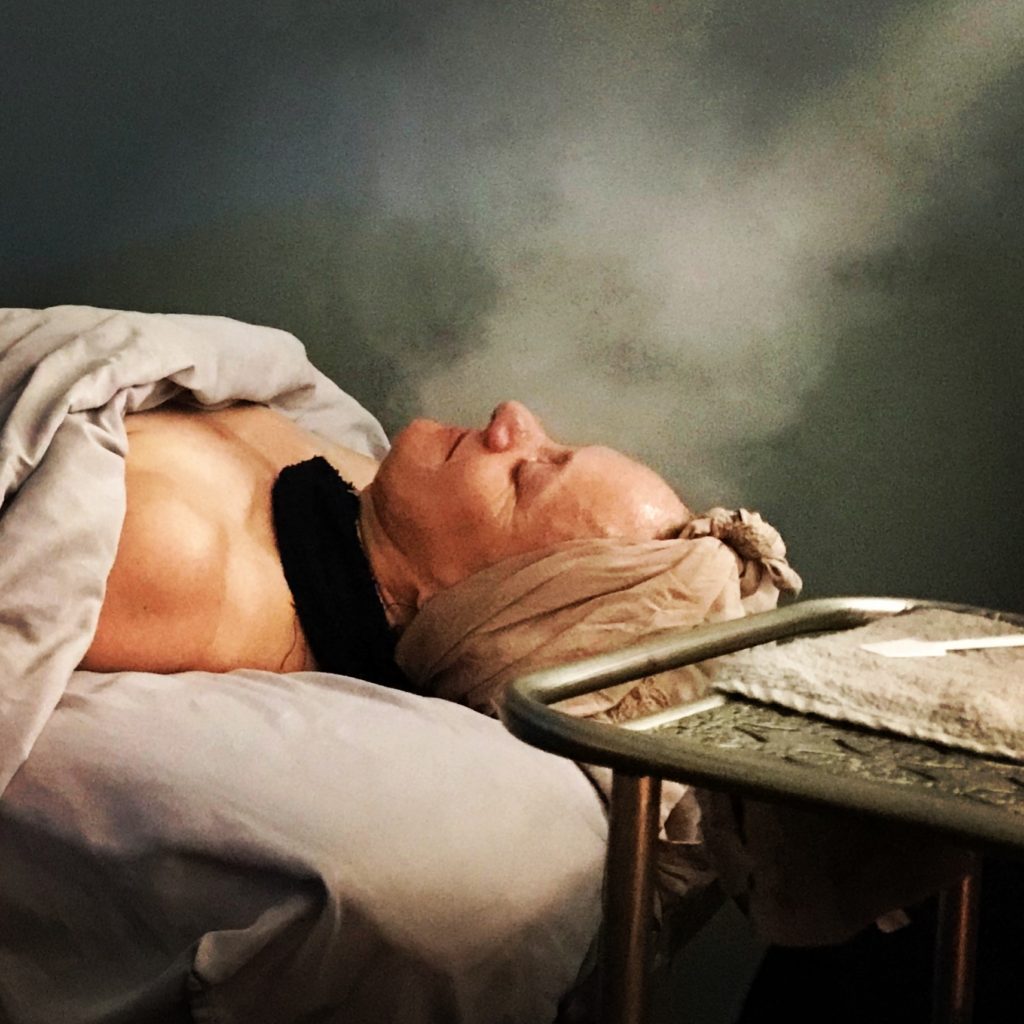 I've become the biggest advocate for self-care, enjoying my first facial. Heaven.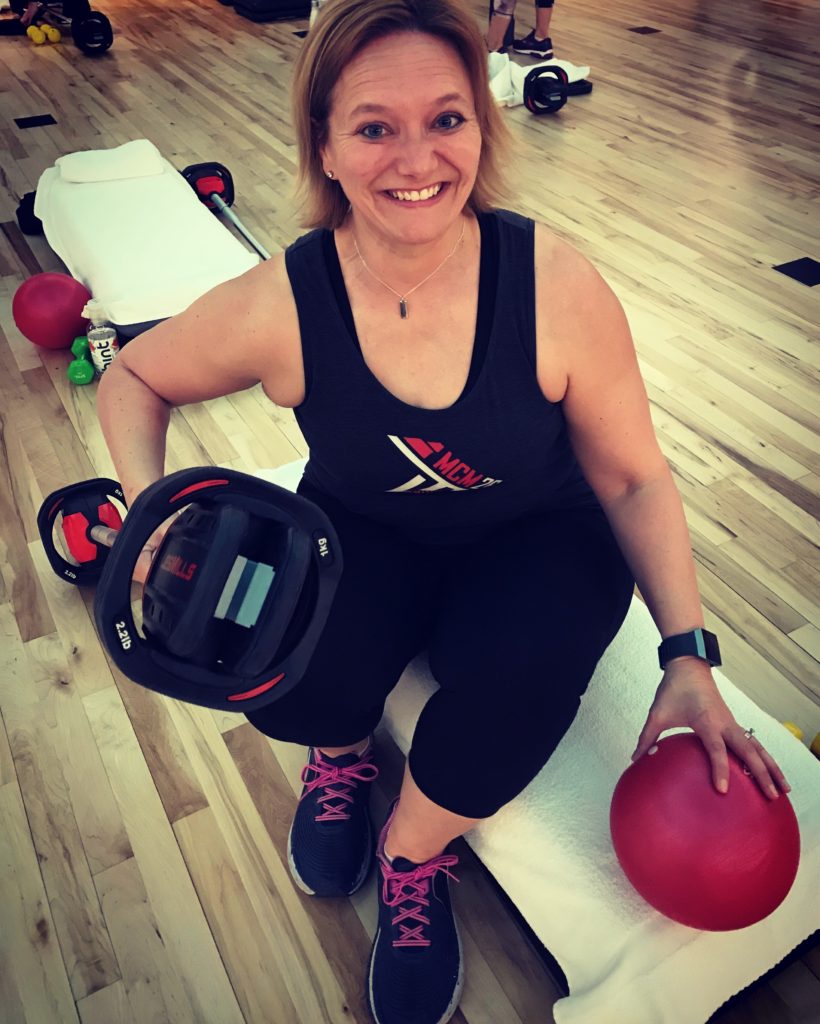 Though some classes offered at my gym were well outside my comfort level, I decided that was no reason not to at least try.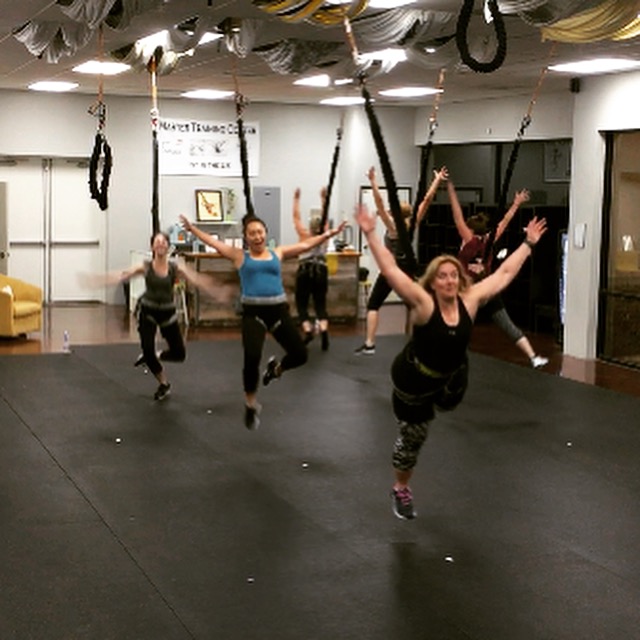 I'd been dying to try a new bungee workout forever. I located the only one offered in the US at the time, so I worked a visit to Tough Lotus into my travel. Similar classes are now available much closer to home than Arizona, so I'll be bouncing around again soon, no doubt!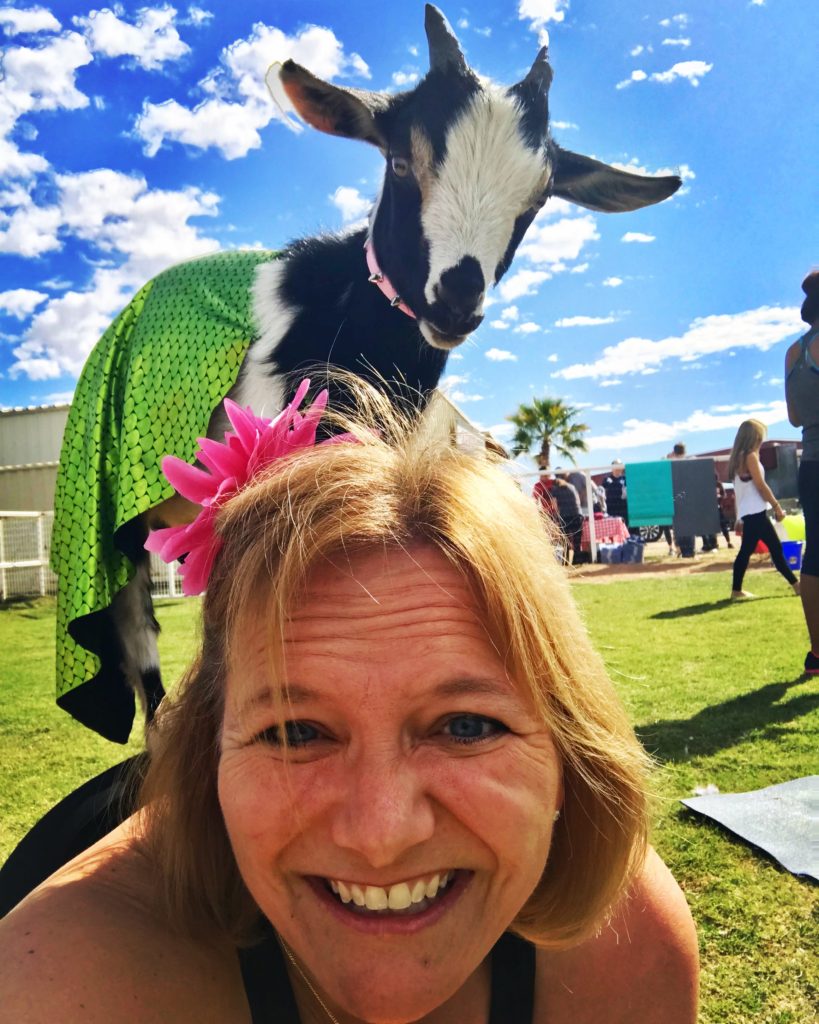 I'd also been longing to see what all the hype was surrounding goat yoga, so I checked that out while in Arizona too.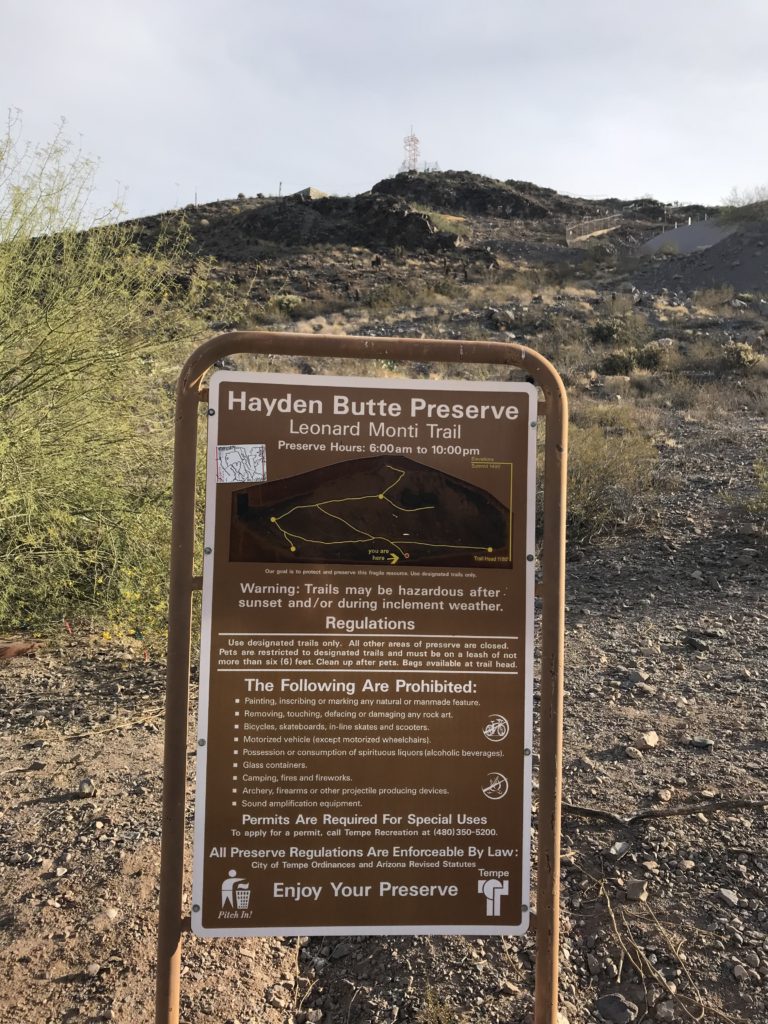 And why in the world would I hike Tempe Butte or A Mountain? Well because it was there, of course!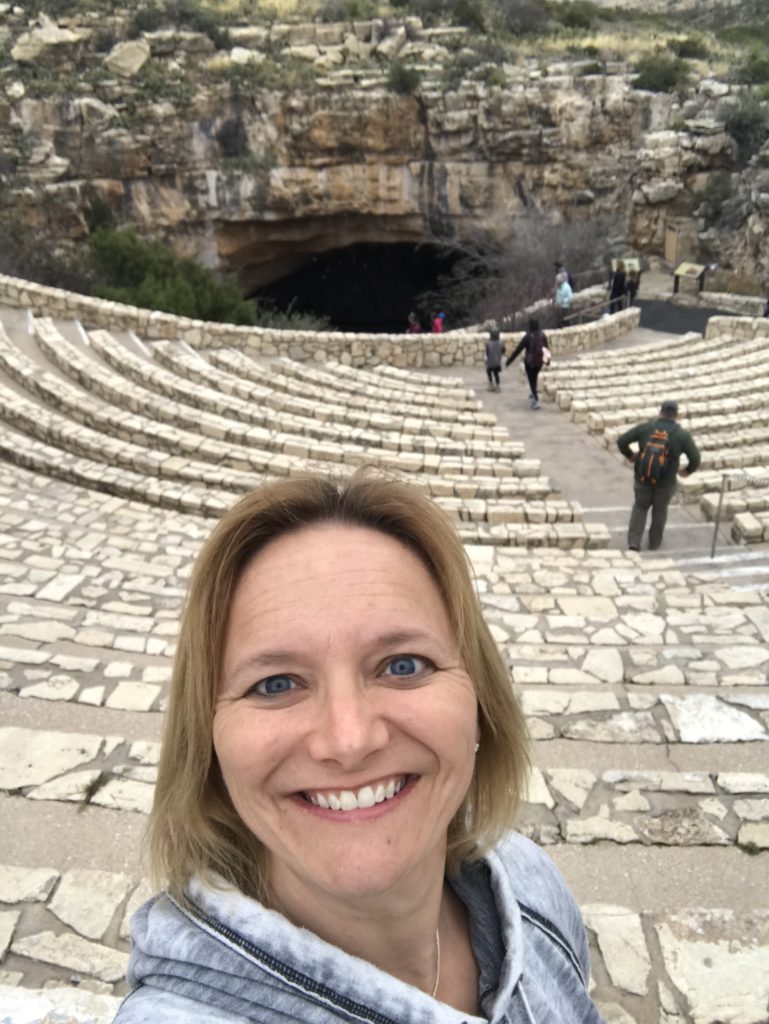 I made it my mission to explore any National Parks that were anywhere near where my travels took me. So imagine my delight when I got to hike down the equivalent of a 75 story building to behold the wonders beneath the ground at Carlsbad Caverns. And because the elevators were out, I got a great workout hiking back up those 75 floors!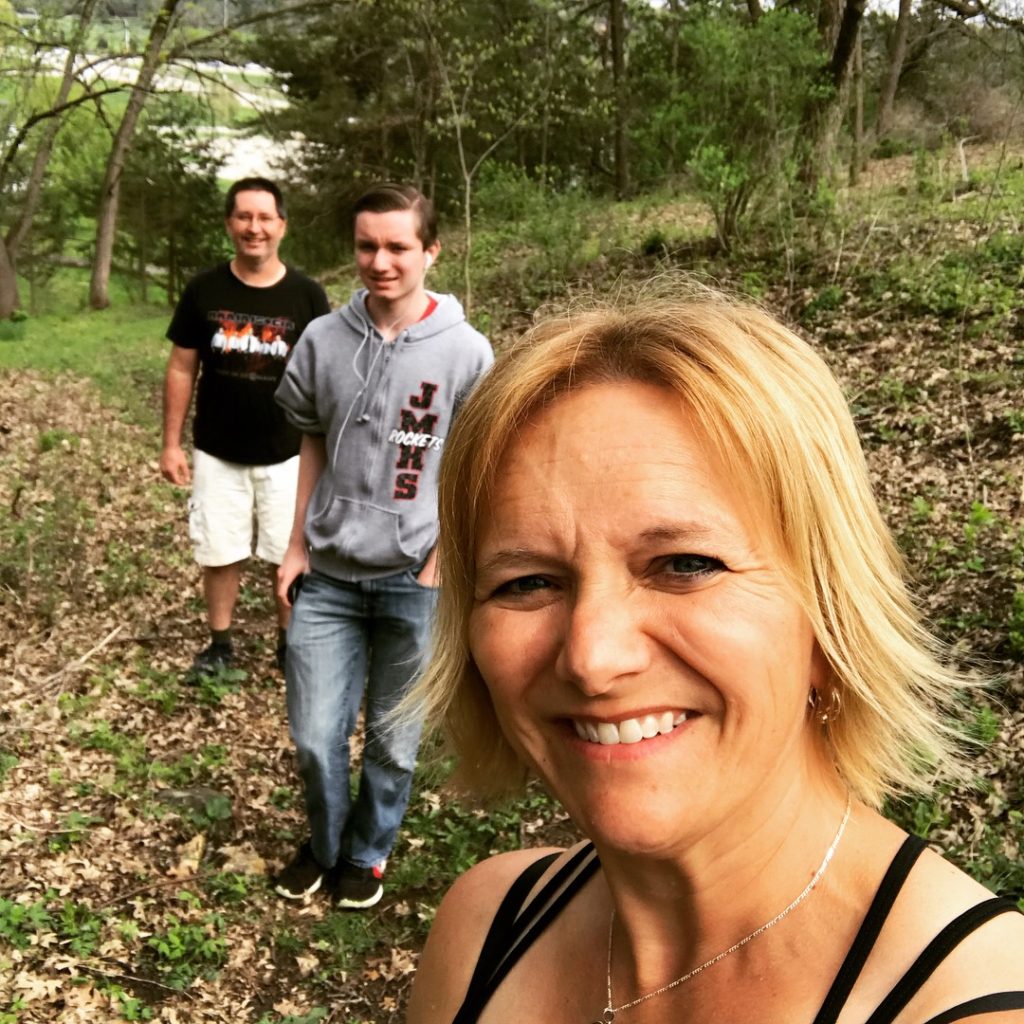 I invited a new tradition into the family. Instead of gifts for Mother's Day…please take me on a hike!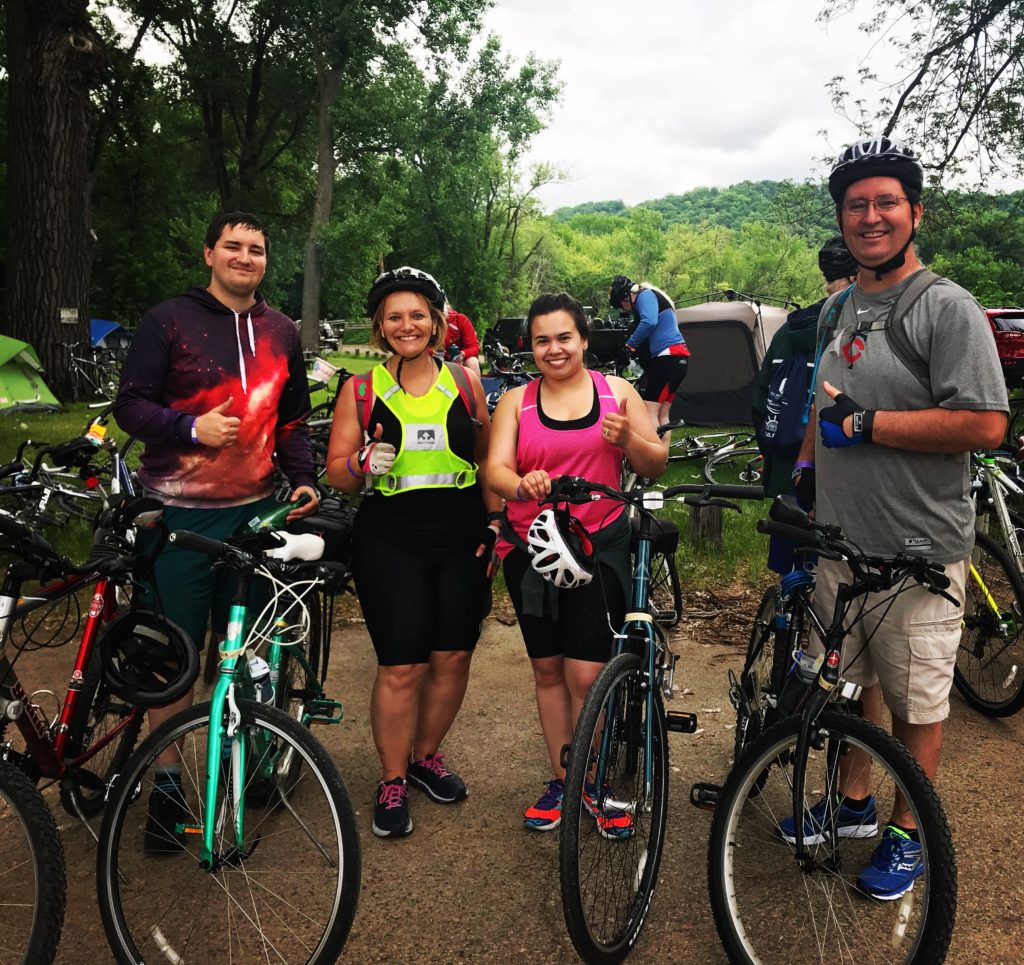 A role for me this year was training buddy as we initiated our son's fiance into our Tour de Pepin tradition.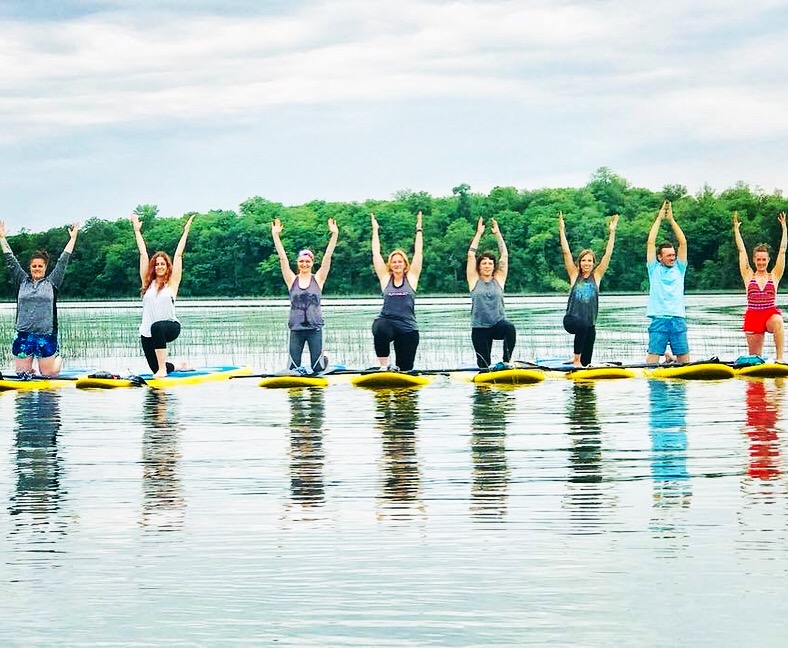 I finally took the opportunity to test my balance limits with stand up paddleboard yoga while making some extraordinary new friends!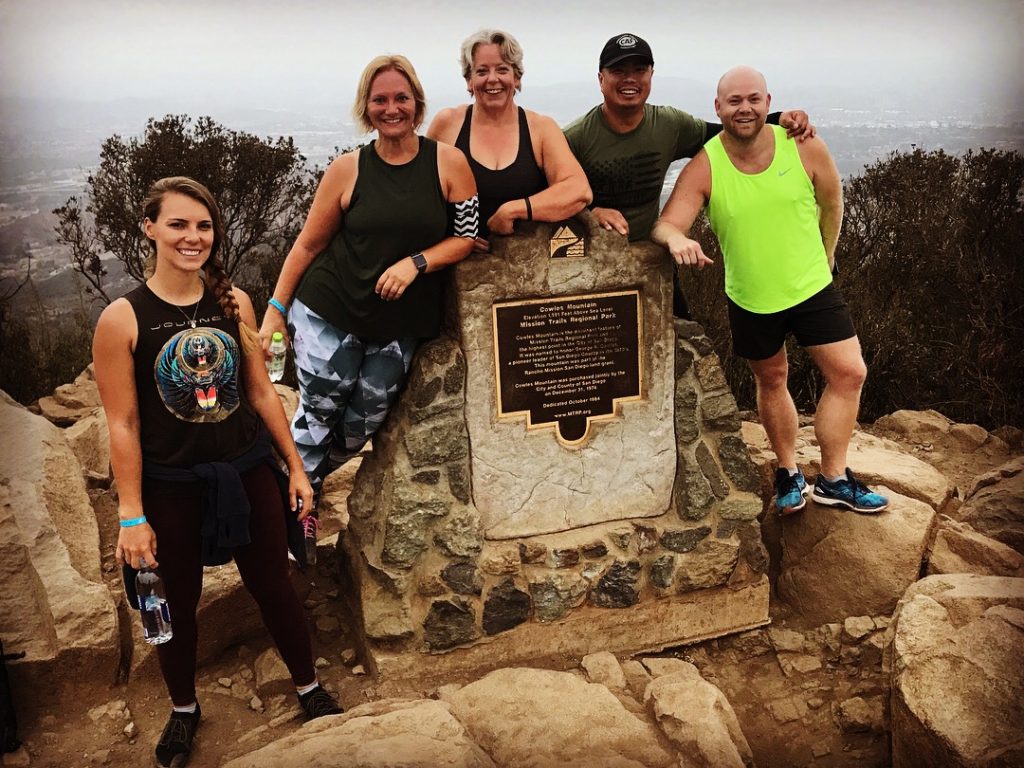 A trip to San Diego made this serendipitous Cowles Mountain hike a must-do with this outstanding tribe!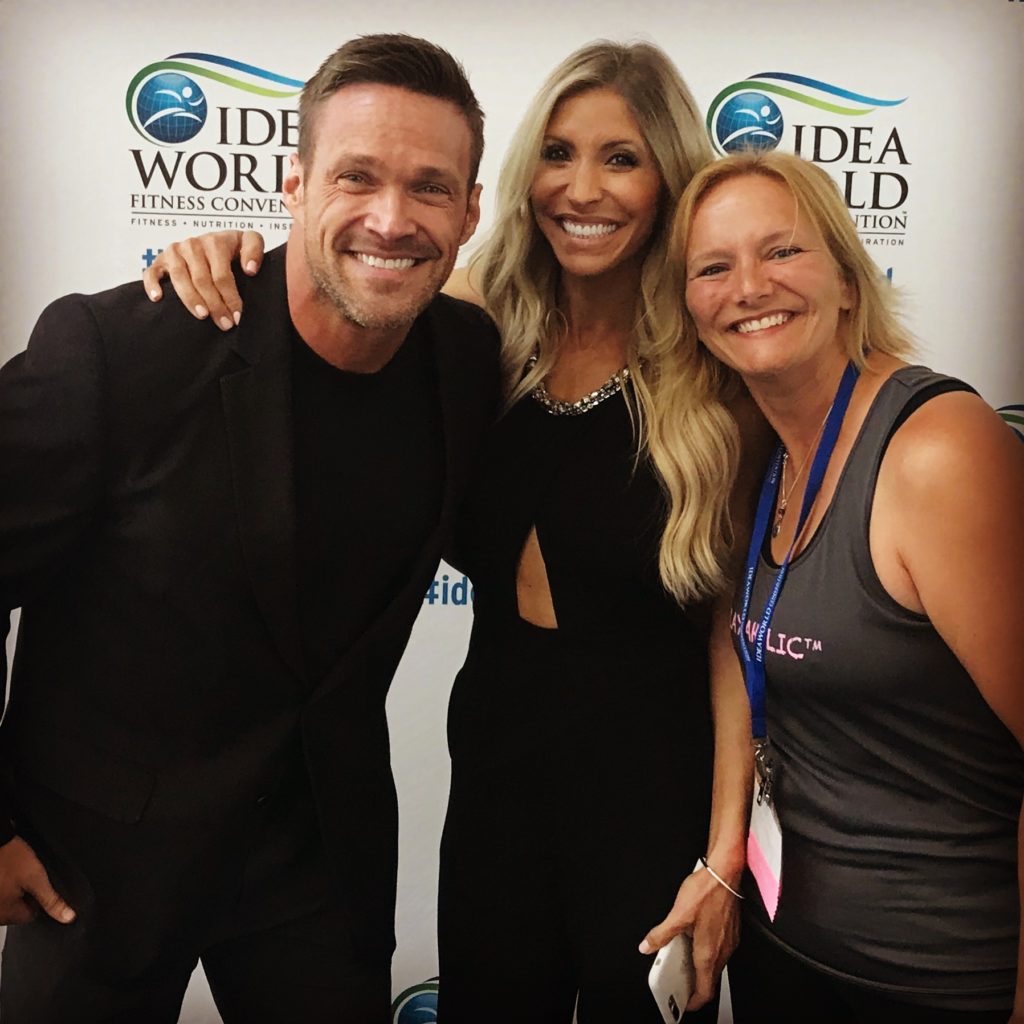 And my IDEA World Fitness Conference/Blogfest finally allowed me to meet Chris and Heidi Powell face-to-face…solid gold manifestation for sure!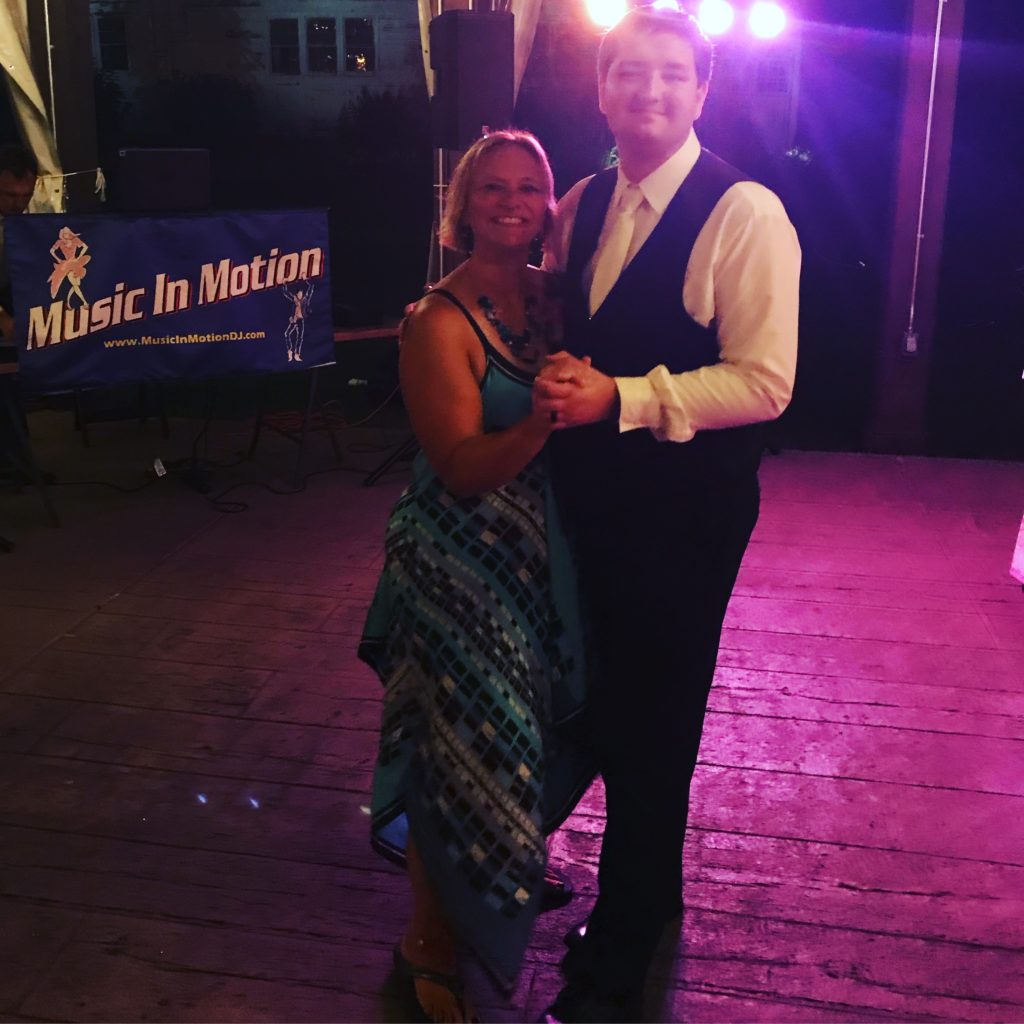 I never could have imagined how enchanting it would be to dance with my son at his wedding…pinch me!!!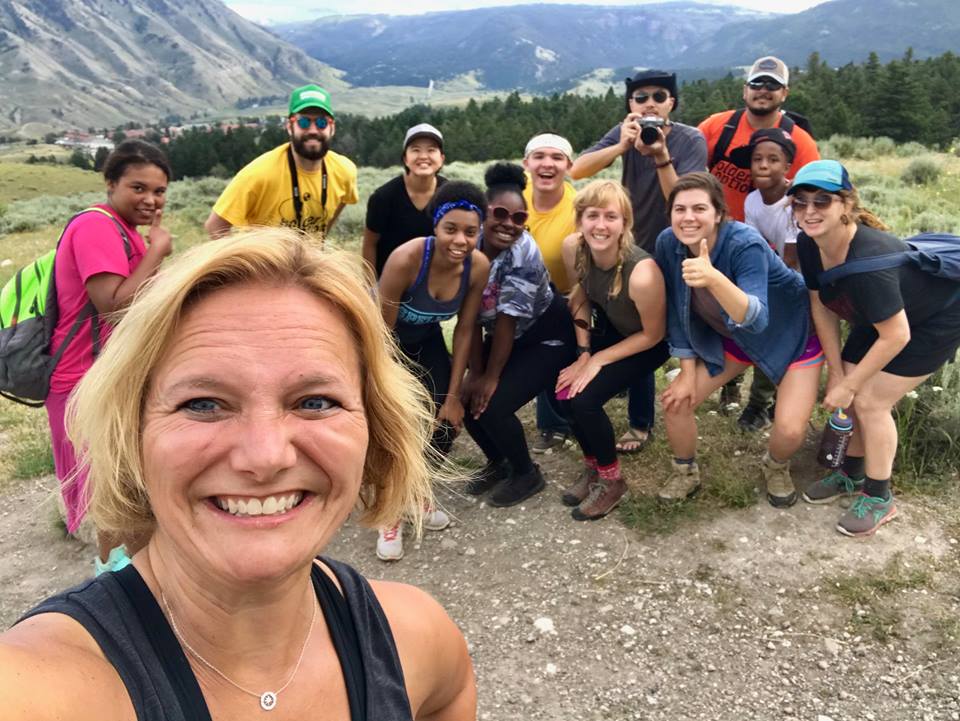 Earlier this year I accepted a position I knew was perfect for me as a program coordinator for the mentoring organization I previously mentored for. I'm ecstatic to have given this job a try and am so fulfilled in what I am doing!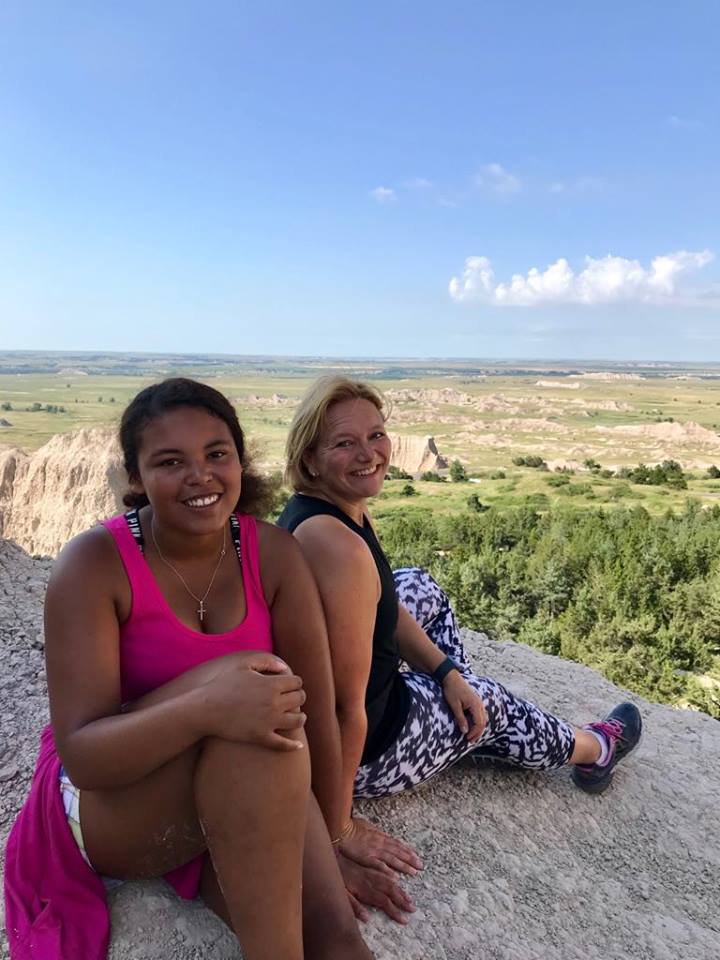 My new job enables me to have a larger impact on our community's youth while staying connected to my mentee. She and I were blessed to explore three more national parks together…Theodore Roosevelt, Yellowstone and Badlands on an alumni trip to Montana.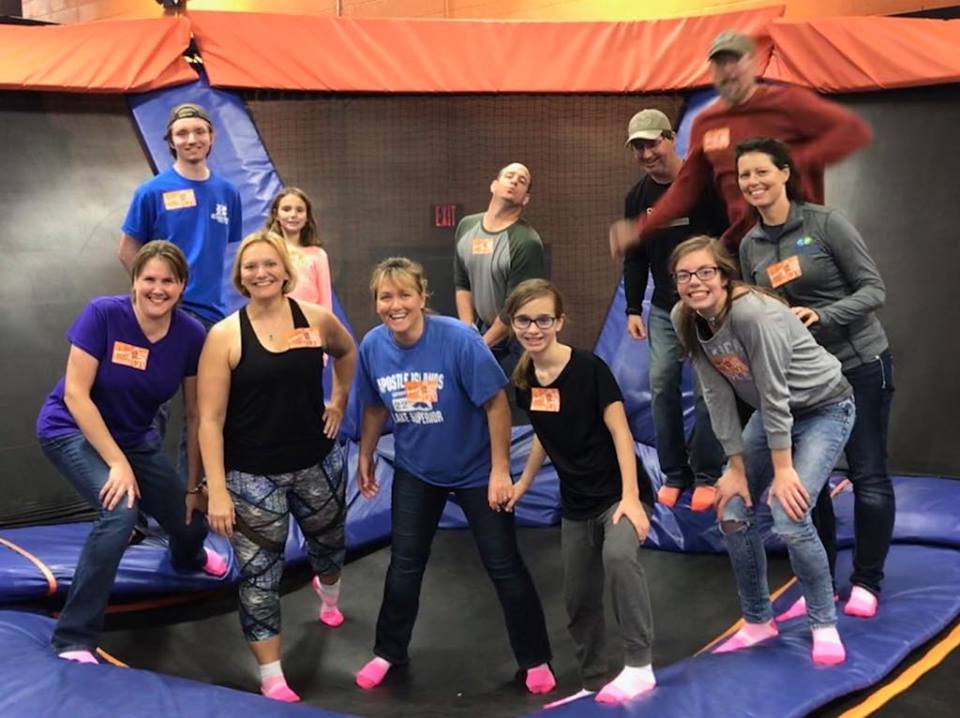 Gave a trampoline park a whirl for the first time with my extended family of kangaroos…who says we have to grow up?!?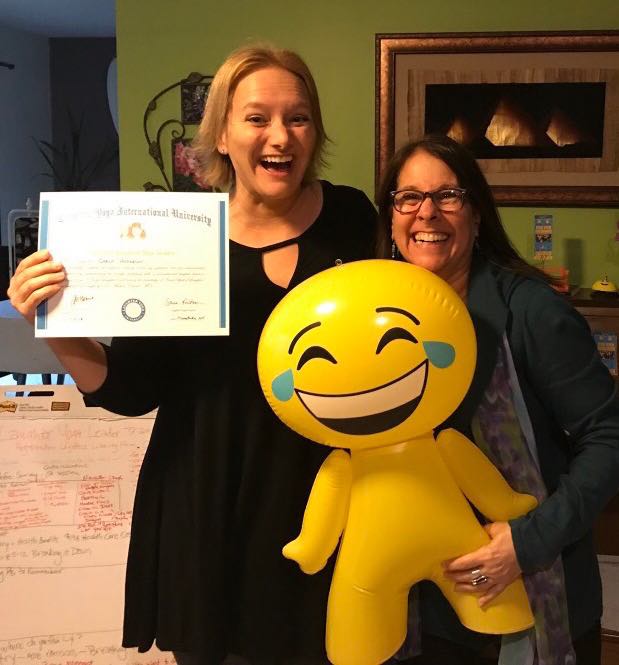 Continued my education in a most hilarious way. That's right folks, I'm a certified laughter yoga leader and that's a laughing matter! I've also been spending a LOT of time on the Duo Lingo app learning Spanish for a milestone that's still a few years out.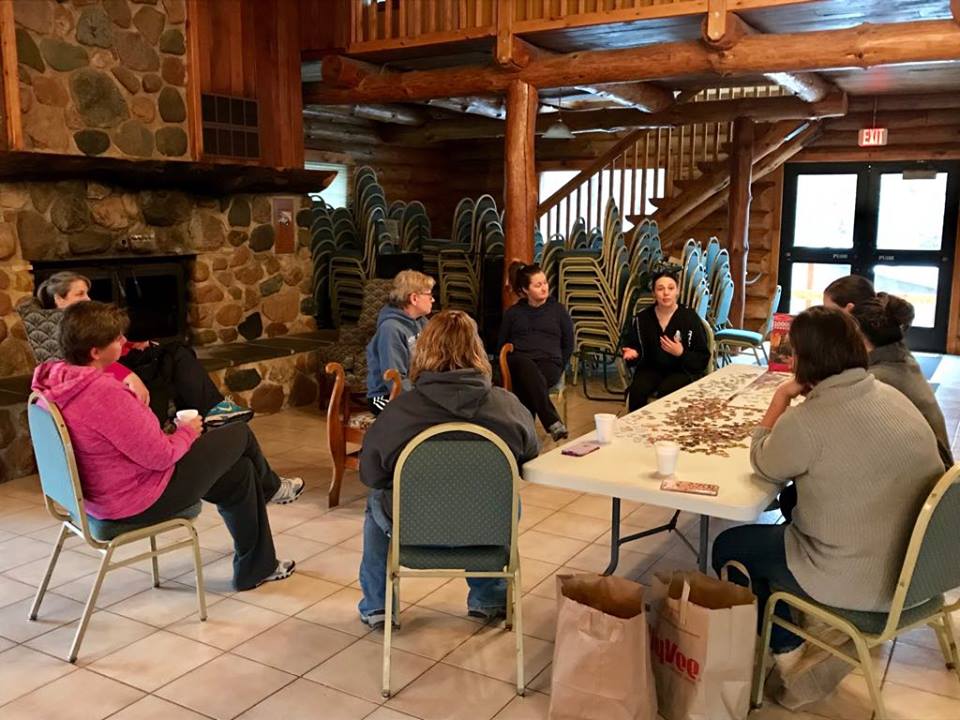 I tossed apprehension to the wind and facilitated my first women's mindfulness retreat, a sacred space to sample a number of modalities. I don't know about them, but I LOVED it!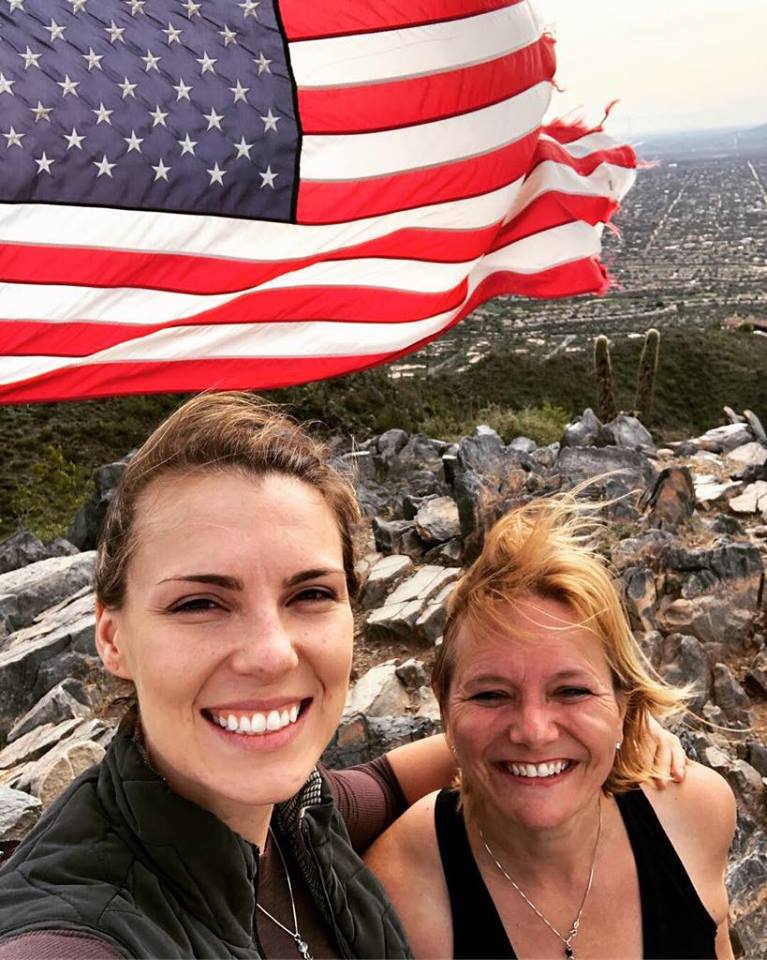 An unexpected trip to care for my mother allowed for a quick rendezvous with my soul sister, climbing another mountain in Arizona simply because it was there. Why wouldn't we?!?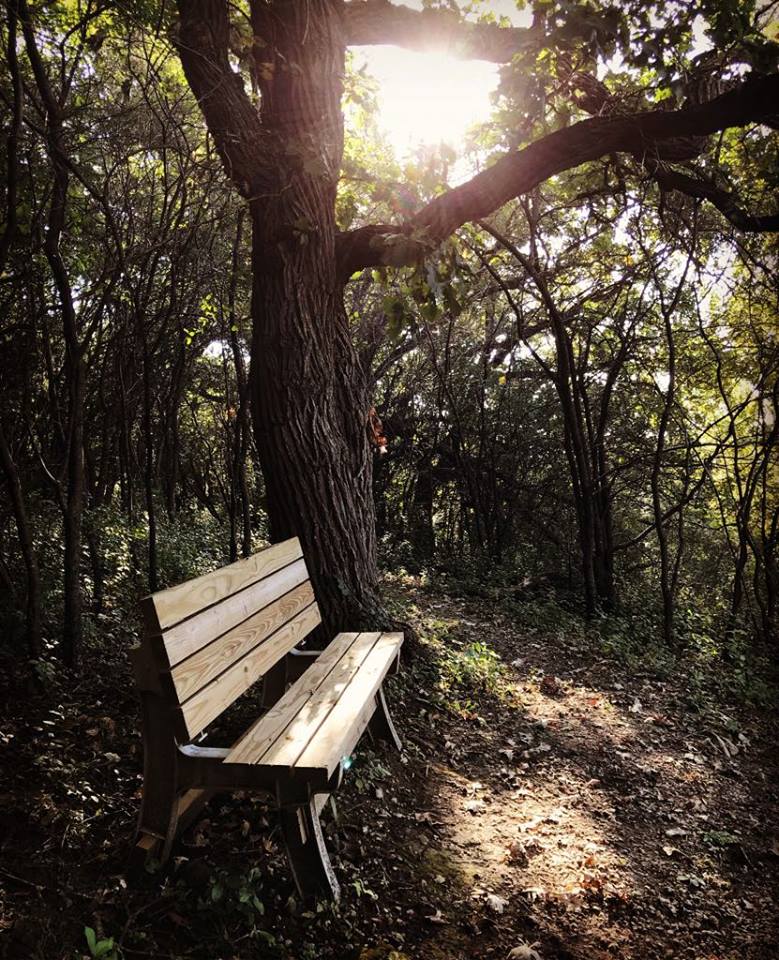 One thing more to include…this has become my most beloved bench. I've been here so many times this year to meditate, read, pray, to ponder, breathe and just be. I've had several challenges and struggles in 2018, but who hasn't? Through it all, I've found the more I've come through, the brighter the sun shines on the other side. I will treasure everything the year has taught and brought and can absolutely say, "I can't believe I did that!"
It is with a full heart of gratitude that I look onward to what 2019 holds. I will continue to tackle each new day putting my Best Foot Forward!
Happy New Year, Friends!