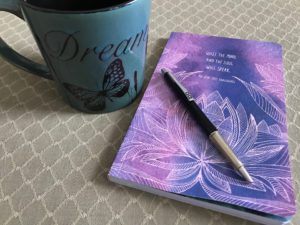 Grab those journals, Friends, it's time for 52 Fridays. I've been exploring a little something today I'd like to share with you…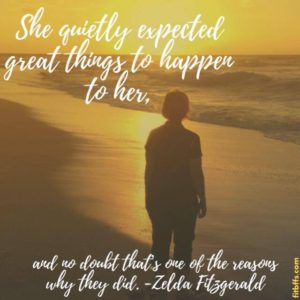 I'm sad to say I went through much of my adult life without any sort of goals, dreams, or aspirations. For the longest time I went through the motions; my expectations were not all that high. I was living out a play it safe/take no risks existence that had been ingrained in me longer than I can remember, but never recognized until recently. I'm so glad that throughout my weight loss journey, I spent some important time examining and mindfully recreating that part of me.
I've learned to look forward with hopeful expectancy, and that has made all the difference!
Take a look around your life…what are you expecting out of your experience? Do you move forth in an optimistic or pessimistic manner? How does this affect your everyday outcomes? Do you notice any correlations?
Allow yourself some time to turn these thoughts around in your mind, then allow your pen to put your observations to paper…let it flow, Friends; you may be surprised by what comes up. Don't judge it, just notice.