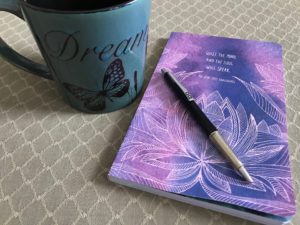 Happy 52 Fridays, Friends! I'm cozied in with my coffee, journal, my sentimental Paper Mate pen, wrapped in a fuzzy blankie and ready to dive into this week's thought…come along and join me!
This is a crazy-paced time of year for me; do you feel that way too? My planner is bulging with engagements and events…more so than ever before, there is simply a lot going on in my life right now.
I've learned long ago to analyze every activity of its relevance, to determine if it serves or sinks me. But in looking at my current schedule, there is nothing I'm willing to let go…all of it IMPORTANT! There's Moms' Night Out (I NEED/WANT this), Mother's Day (I have THREE moms to honor), two bridal showers for my soon-to-be daughter-in-law, my older son's college graduation, my brother's birthday, my younger son's last band concert of the school year, and then there is work…none of it I'd want to give up because I LOVE my job…all of this within the next 10 days! Oh, and I can't forget workouts…those are non-negotiable!
Seriously, this is my schedule pared down, but I know things will calm down soon; many of these are major life happenings that don't occur often. My calendar used to be insanely packed full of other stuff…of school, church and community volunteer commitments and distractions, plenty of extra days and nights each week of work responsibilities in a job that sucked the life out of me, mindless shopping trips to pacify my stressed spirit…it was beyond exhausting that kept me literally running from one thing to the next. Do you find yourself in a similar pattern?
I've learned a little word that has made all the difference; do you know that word of which I speak? I used to worry about what other people would think if I said it, wondered if they saw me as insolent, disconnected, uncaring. Do you know what? That simple word that SAVED me…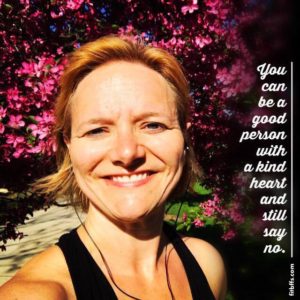 Are you drowning in a schedule that doesn't serve you? Can you look through your upcoming calendar and find things that have little or nothing to do with you that are there because you said yes to other people…in effect, saying no to YOU? I challenge you to dig deep on this installment of 52 Fridays, to find and sound your voice with one word that will give YOU a break…
It's time to say NO! Which is saying YES to YOU!
Take some time to sit with your journal, consider what commitments, responsibilities, engagements and events you can release to bring yourself closer to you.