Hello, fellow FIT BFFs, I've been MIA for a while…on the run and keeping busy. It was nearly three weeks since I was home and although I was making awesome memories…I was ready to sleep in my own bed. Last week I shared with you some pics from my adventures at camp. I just wanted to share a few more because I completed a little work on my Facebook Friends Resolution, you know the one…to do something active with each of my Facebook friends.
As luck would have it, fellow Boy Scout parent Tom was at camp too. Although he was busy across the lake all week, we managed to fit in a quick walk to the beach.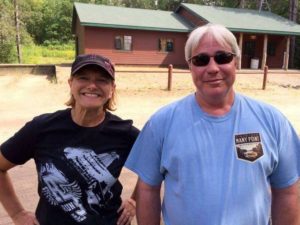 Anyone who knows Tom knows what a great chef he is. Tom made our day when he showed up with a special delivery of savory grilled chicken on a night our dinner was less than stellar. Thanks, Tom!
I also had the privilege of marking TJ off my resolution list. He's a former counselor at Many Point and also an Eagle Scout from our Troop. I was honored to do a little climbing with him when I know he must have had better things to do with his short visit to camp than to hang out with me. Also want to thank this guy for driving hours out of his way to tow the troop trailer home for all of us; thanks, TJ!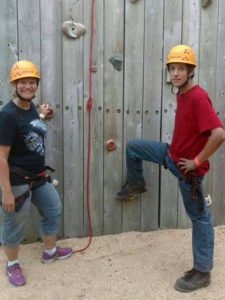 It was hilarious monkeying around with this goofball!
So glad to have the opportunity to get some climbing in and mark another friend off my list!
It felt great to move forward on my resolution…reminded me why I did it to begin with. Thanks, Tom and TJ for being such great sports!