Friends, I've been running non-stop lately with adventures and events. Come along with me as I give you an abbreviated version of the past five weeks of AWESOME that is my life right now…I won't bore you with the details of my ups and downs I've had lately…all of us have them and no one wants to hear it lol! So here goes the good stuff:
I spent spring break in and around Vegas with some fantastic friends Christy, Cody and Matt, doing some amazing things like exploring Calico Basin at Red Rock Canyon and Black Mountain in Henderson.
My cousin Andrea flew in and joined as we took a series of zip line shortcuts through Bootleg Canyon.
We road-tripped to Utah for something we'd been excited about for months…hiking breathtaking Zion!
We eagerly tried floatation therapy at Float Sanctuary of Las Vegas.
Then it was on to Henderson to run the Beginner's Luck half marathon trail run to celebrate my cousin Andrea's first half marathon and my birthday!
Then immediately back in the car for a drive down to meet up with my mom in Arizona where we ditched the rental car for this beauty that we drove all the way back to Rochester, MN.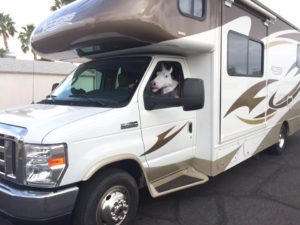 Once home, I had several days to rest, recover, run, rest and oh, a little thing called work before I was on another plane and headed to San Deigo for more epic adventure! Once there, my friend Matt introduced me to cryotherapy…felt like I was back in Minnesota on the coldest day of winter, only in my undies with frostbite EVERYWHERE hahaha! Refreshing!!!
Then it was time to run the La Jolla half marathon with my Alaska and California friends Matt and Rhonda!
And to celebrate, we eased our way into San Diego's Float Sanctuary to allow for some race recovery relaxation.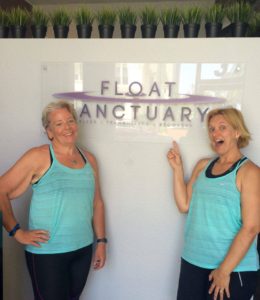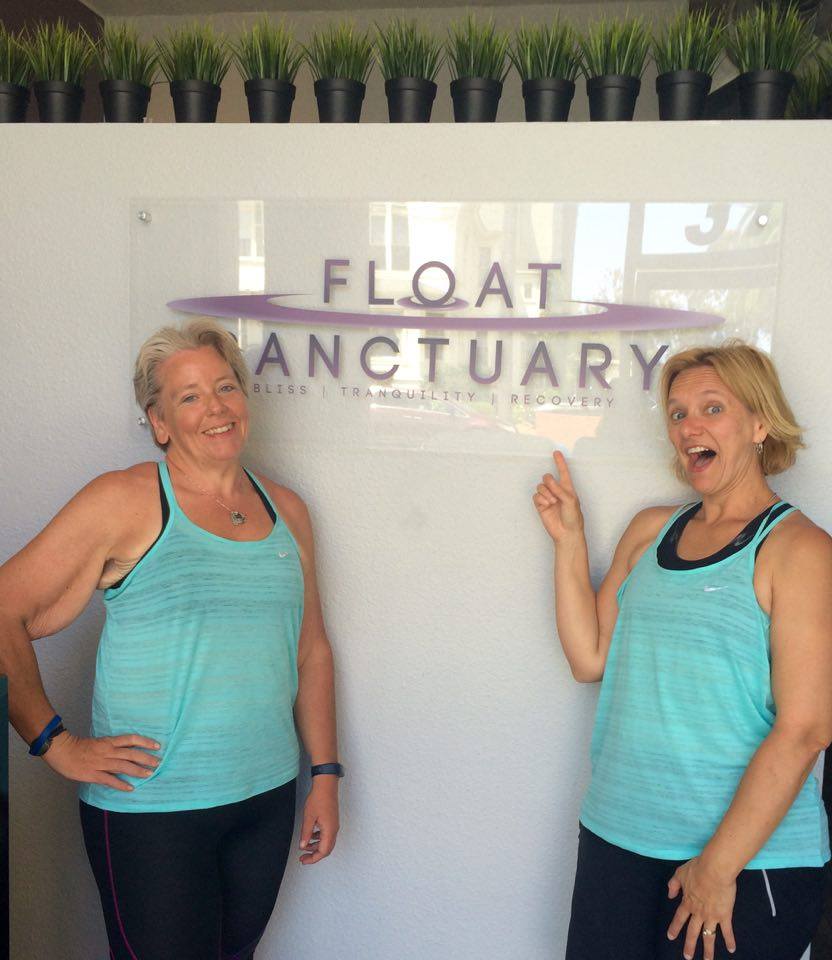 Everything felt a little better after that session in the float tank, but I took an angry foot home with me thanks to some unforgiving cobblestones on the race route. I went straight from the airport to ortho/radiology where I was saddled up with this little number.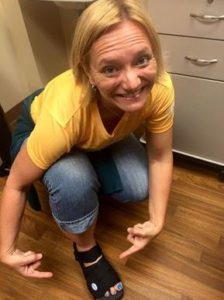 Told it was likely a stress fracture and to stay off it for two weeks. Well, fracture or not, with no pain after a week, I was back running because I was stir-crazy from sitting still! Next thing I know I'm running the Rockin Robin half marathon…finally one in my hometown!
And then it's Mother's Day, and there's no better way to celebrate with my beautiful baby boys than with a hike!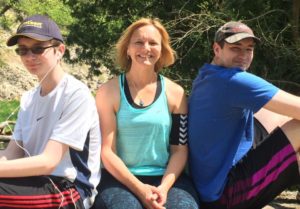 So there you have it…my best excuses for not blogging lately…five weeks of running, hiking and adventure with little else in between. Thankful for each and every one of these experiences and that I marked Matt Ebeling off my Facebook Friends Resolution!!!