Friends, I began my day the same way I always do. I reached for my very broken-in copy of Jesus Calling by Sarah Young. I've read this daily bit of encouragement for many years now. It's uncanny just how closely each excerpt resembles what I encounter throughout any given day…the perfect dosage of exactly what I need! Some days are downright intense with resonance and realization. Today's entry was an extreme example; one I was not expecting! It was Jesus telling me he is my strength and my shield, not to wonder what is on the road ahead, or waste energy worrying…when I'm afraid, I should remember he is my shield. And the big kicker…"My Presence watches over you continually, protecting you from both known and unknown dangers."
The strong reverberation echoed clear to my soul; I remembered why this passage struck me so. Today is an odd anniversary for me. Four years ago tonight, that protection was perfectly demonstrated…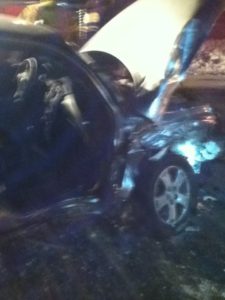 Those of you who've been with me for a while recall how Eric and I got up close and personal with a pickup truck, and you might remember the evidence of some heavenly protection buffering the impact…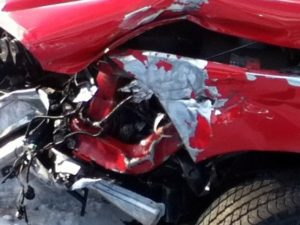 If you missed this part of my journey, you can catch up with a post from 2016 and 2017 that demonstrate how my healing has ventured far beyond the physical!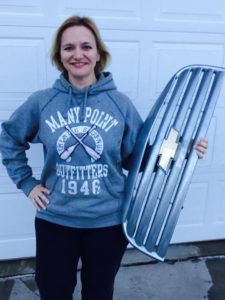 I've made some great progress in how I remember January 31, 2014. I know I must have read the same Jesus Calling passage that morning, I just never expected to be on the receiving end of such immense protection that evening. As I read it again this morning, I understand more and more what that night was all about. My perspective has continued to shift from the challenges and struggles that night imparted toward what profound gifts were bestowed…blessings of survival, gratitude, a fresh new journey toward more strength than I ever thought I could embody, a deep appreciation for a good samaritan and rockstar paramedics (my son will officially be one in May). Yeah, thinking about it now hits me straight in the feels all over again!
Another gift I've been granted from that evening is the return visit of chronic pain each time the clouds bring forth a new storm. I can seriously forecast the weather with it! I no longer associate this pain with self-pity; my fresher perspective reminds me that pain is proof that I'm still here and I have important work to do!
Friends, if you are struggling with something tough right now, I'm really sorry! But I encourage you to look at what the bigger picture is telling you. Can you adopt a wider, more positive perspective on what is actually going on?
I keep coming back to this quote I swiped off Facebook. I was not ready to understand its truth the first weeks, months, years following that night of trauma, but it makes perfect sense to me now.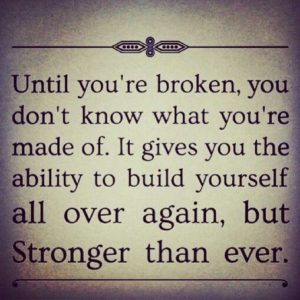 Thanks for having our backs and helping me be prove this true, JC!