Fellow FIT BFFs, few things are more exciting that this…a surprise waiting for me when I got home this afternoon.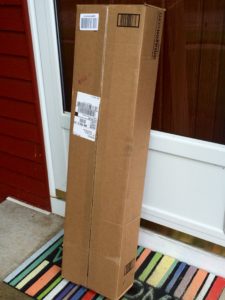 Only I already know what's in there and it's something super fun to share with you very soon.
I'll give you a few hints…it's something related to fitness, it will be perfect for summer, and you're going to want a set too. And if you know much about FIT BFFs, you know there just might be an awesome giveaway involved…wink, wink!
Stay tuned to find out what fun is contained in that box. In the meantime, give it your best guess…what do you think is in there?!?