Just wanted to share a simple snack I threw together to cool down after a run. It was a tasty recovery power snack. And although it may not look all that appetizing, it sure did the trick!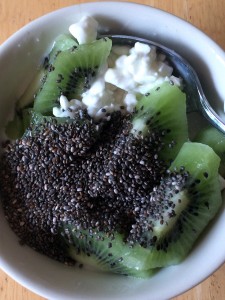 Chia Kiwi Power Restore
Ingredients:
1/2 cup lowfat cottage cheese
1 kiwi, peeled/sliced
1 tbsp chia seeds
Directions: 
Mix ingredients together to enjoy a quick boost!