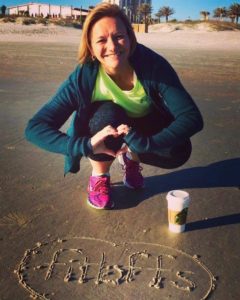 Happy Valentine's Day, fellow FIT BFFs! It's kind of like any other day around here for me; I'm in love with an amazing guy. He's loved me at my worst and supported me toward my best. I don't know where I'd be today without him, but of one thing I'm very sure…I'm blessed.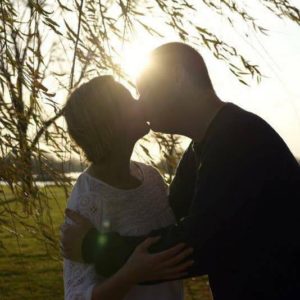 I know this day is difficult for many. For some, it's a yearly reminder they've yet to find the one. For others, it holds pain of past relationships. Many are reminded of loved ones that they've lost. And still others are suffering the effects of loving others so completely that they've neglected themselves.
Many put so much passion and energy into our significant other, our children or others, that there's nothing left for ourselves. I've been there, and although I thought that was my responsibility as a wife and mother, it left me ingnored, overlooked. At the risk of sounding selfish, it has taken me several years to realize I deserve at least as much of my attention as I give anyone else. I mean if you don't take care of yourself, who will?
I encourage you to devote a few moments today (and every day) to administer some self love. Get yourself in front of a mirror and look lovingly into your eyes. It may seem awkward at first, but that just means you need to get reacquainted. Smile! No, really…SMILE! If you are kind to others, you certainly deserve that same kindness, so it's time to tell yourself some important things. Choose a few or all of these self affirmations or others of your choice (but keep it positive!!!) and tell that lovely person in the mirror…
I accept myself unconditionally.
I am beautiful.
I am strong.
I believe in me.
I am important.
I deserve happiness.
I am talented.
I am capable of accomplishing my dreams.
I am worthy of success.
I can do anything.
I am loved.
Again, this may feel strange at first, but that just means you need to talk to that wonderful person much more often! Take this strategy with you. Anytime you need a pick-me-up, put these affirmations to work. Repeat them in your mind and heart again and again. Choose the ones that resonate with you and convince yourself you mean them.
We all deserve to be loved, Friends, not just today, but everyday. Remember to treat yourself at least as well as others around you, then let that love shine! One more way we can all put our Best Foot Forward!