Happy Fashion Friday, Friends, I'm excited to share my latest dicovery with you! Since my weight loss transformation, I've struggled to find comfortable, versatile clothing I feel confident wearing. I'm just now beginning to enjoy shopping again, but was still having difficulty finding a flattering fit. That all changed when Cents of Style sent me this Hannah Keyhole Tunic to test drive and share with all of you.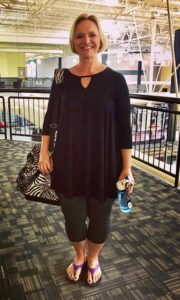 How cute is that?!?
This tunic has versatility written all over it! I've only had it a week, but in that time it has stylishly taken me from church, to the grocery store, between classes and workouts at the gym and even through an online interview.
All the while, I enjoyed the sleek fit of its super-soft rayon/spandex blend and its pajama-like comfort. I am kind of in love with it!
I went with black because it coordinates so well with everything! But these tunics are available in an array of delectable colors…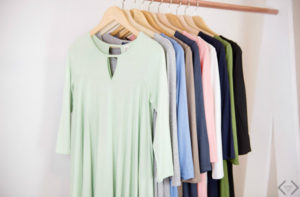 And if the keyhole design is not your thing, check out this sassy babydoll style.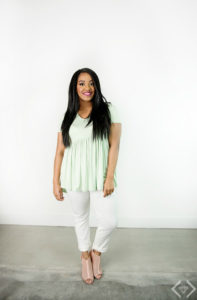 It also comes in an exquisite palate of color choices.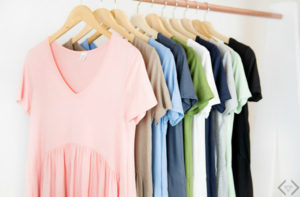 Both tunic styles are two of this spring's hottest trends and are available to fit sizes 0-18…that's great news!
But Friends, the best news is this…Cents of Style normally offers these tunics for a modest $34.95 but are offering them this weekend for the fantastic price of $19.95 + FREE SHIPPING using the code: TOPSTORY when you shop here.
While you're there, take a look around at their wide array of the latest in trendy clothes, shoes, scarves and jewelry, all at affordable prices.
I especially love this store for its mission: To empower women to lead bold and full lives. We believe that if you look good, you feel good. And when you feel good you can do good for others around you.
LOVE IT!
I hope you take advantage of such a sweet opportunity, but remember, this Fashion Friday deal is only available thru 3/26. Now if you'll excuse me, I have some shopping to do!