Hi, Friends! For a middle-aged beginner runner, I set a pretty lofty goal for myself this year. I aimed to complete one half marathon each month of 2016. Although logistics, finances, multiple injuries and untimely surgery took their turns challenging the completion, I have every intention of finishing what I started because I am not a quitter!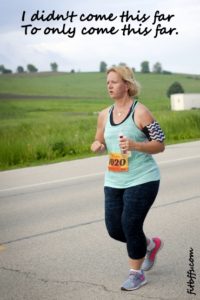 By the numbers, I've already done it…that is, I've participated in 13 half marathons this year, and although I wrecked my knee on one and only made it to mile 8…I've still already completed 12. Heck, I even threw in a marathon for good measure. But something in me says that's not good enough. I haven't technically done a half each month until I mark off December!
Mind you, it's difficult to find a December half marathon in the Midwest. The only one remotely close has a time requirement I will not be able to meet.
So I've decided to do a bit of a virtual race tomorrow morning here in Rochester, MN, and I'm inviting local readers, friends and family to participate in helping me see this thing through!
I'm not asking for money. And I'm not just referring to runners either. No, I'm inviting anyone in the local area to join me for any portion of my 13.1 mile walk at Silver Lake. I'm still experiencing some minor knee issues, so the pace is not at all intimidating…in fact, Friends, YOU CAN PICK THE PACE!
I will begin at 10 am tomorrow, Saturday, December 3rd at the old Silver Lake fire station. Since it will take me at least 4 hours (maybe even 5) to complete this thing, feel free to drop by at any point. And because the Silver Lake loop is only 1.8 miles, if you drive around, I should be pretty easy to spot all bundled up in purple.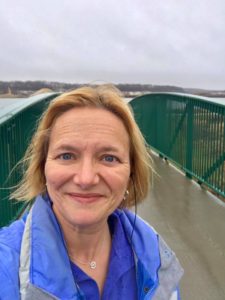 PLEASE take just a few minutes out of your crazy-paced holiday preperation mode to get some fresh air, burn a few calories and help me see this thing through!
Here's one more thing I will invite you to do…since I initially set this goal to keep off the weight I've lost in the past 4 1/2 years, I will be adding weight as a component of this half. I'm asking those who are willing to bring along a canned or boxed food item to benefit Channel One Regional Food Bank that I will pop in my backpack and carry along…some extra weight to remind me why I'm doing this. And a wonderful way for us to help our community. I hope to collect at least the number of pounds that I've lost in food.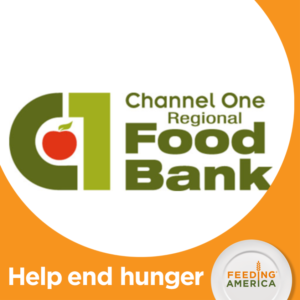 So let me repeat the details…
Who: Any of you local peeps, whether you are friends, family or readers (cause that makes us friends!)
What: Walk any distance with me…anywhere from 1.8 to 13.1 miles your pace
Where: Silver Lake, Rochester, MN
When: Saturday, December 3rd any time between 10 am and 2pm
How: Bundled up for the 35 degree high and with a can/box of food to donate to Channel One
Why: Because I'd love YOU to be a part of my final half marathon! And 13.1 miles is a LONG way to walk alone!!!
A major bonus would be if any of my Facebook friends show up that haven't participated in my Facebook Friends Resolution…I can mark you off too! I hope many of you can join me tomorrow to put our Best Foot Forward!