Happy Monday, Friends! It IS a happy Monday because I've declared a Me-Day! Are you living such a fast-paced, crazy-busy life that you don't even know what me-time is anymore? Well let me tell you how Me-Day looked for me…
If you follow the FIT BFFs Facebook page, you know I've been on the go. I just returned from a quick weekend in San Diego to train with these running buddies.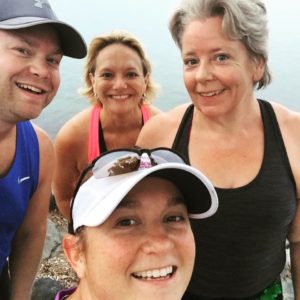 With their help, I was able to mark a 20 mile run off my training schedule. Between that run and the travel back and forth to accomplish it, my body was exhausted. As I turned the calendar page to this week, I was relieved to see rest written down for today…which means no running. I decided to take rest one step further in declaring a Me-Day.
Keep in mind, I'm not nearly as stressed out as many of you. My kids are independent now, I don't currently have work responsibilities. My church and scout volunteer activities have not started back up for the school year yet. But I took today for myself anyway. Here's what I did…
I slept in to restore what travel and running took from me last weekend. I enjoyed my coffee and breakfast at a leisurely pace with a good book. I threw on some clothes and biked to the gym.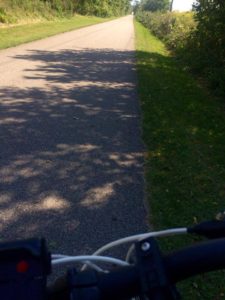 The weather was unbelievable; it was like the perfect day out there, Friends! My destination brought me to the next part of my plan…a hatha yoga class to ground and center my mind, body and spirit.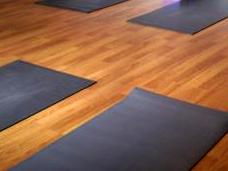 It worked like a charm! Next it was time to nourish. I treated myself to one of my healthy favorites at the deli.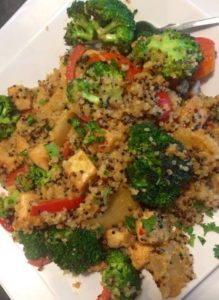 Soon I was back on my bike, headed for home, but in no hurry.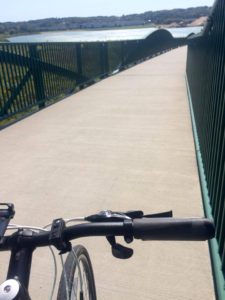 My schedule was clear of responsibility, because remember, I declared it Me-Day! So there was nothing to do but enjoy!
Once home, I spent a little time doing some crafting that I love.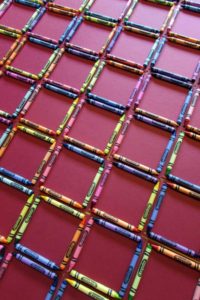 And later tonight I plan to finish up with a guided meditation class. Wow, I really took the whole day, didn't I? And in doing so, I'm better equiped to take on whatever the week and month throw my way
Friends, I know it takes a lot for some of you to make time for yourselves. Work schedules, lack of vacation/personal time, childcare, $$…it can all make Me-Day seem somewhat impossible. Look for ways around whatever is preventing you from devoting important time to yourself. Could you trade a day or half-day of daycare with a friend? Could you initiate a school carpool with a friend or neighbor? Can you flex at work to carve out some extra time here or there? If there's no room for a day off, could you take a weekend day just for yourself?
Get creative! If money is a concern, think of all the things you love to do that are either low-cost or free. A walk around the lake, some uninterrupted time at the library, a borrowed fitness dvd or two, your next great read, a picnic and some time of reflection/journaling at your favorite nature locale, a bike ride or hike amidst the backdrop of changing leaves, a YouTube meditation video or two…the possibilities are endless, Friends, just use your imagination!
I'm going to make a list of the things that feed my soul and plug them into my planner. I've already blocked off time for next month, and you should too. Notice…I chose another Monday. What a great way to start off the week!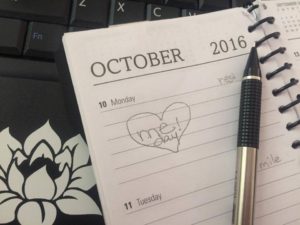 Let's get with it, FIT BFFs! Let's make plans to care for ourselves so we can be refreshed and ready to care for others that depend on us. It's just one more way to put our Best Foot Forward!