Friends, I am embarking on a bold new year-long adventure today! I've decided to walk down my unique path of self discovery.
But rather than keep this to myself, I thought I'd invite you all to join me. There is no need to sign up…just show up every Friday in 2018. If you miss one here or there, no sweat, do what you can. I'm calling this exploration 52 Fridays. Work on it right away, or wait for the weekend; make it something to savor.
All you need is a blank journal or notebook. That's all! But you may choose to have your favorite pen, beverage (wine is fine…not judging and it may help!), and fuzzy socks are always cozy lol! Note: you may want to place yourself in a quiet, interruption-free zone.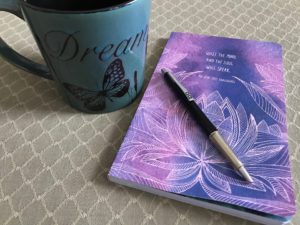 So how well do you know your inner self? I mean really know who you are deep down, and what makes you tick? Here's what we'll do. Start each week with a couple deep breaths to calm and center yourself.
I will provide a simple quote designed to encourage you to do a little digging below the surface. Read the quote a couple times, sit with it a while. Close your eyes and breathe the words in and out. When thoughts pop up, run with them. Spend just 5-10 minutes ingesting the idea and letting whatever comes to mind pour out onto your page.
If you are anything like me, you'll often be astounded by what you've written. And that, my friends, is self discovery! Once you delve within, you can unleash all sorts of new feelings…happiness, clarity, joy, fulfillment and, perhaps, enlightenment!
Are you ready to get started?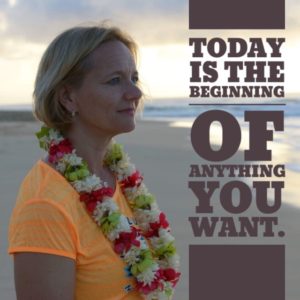 Jot the quote down at the top of your page and consider what you want out of 2018 or beyond. Don't limit yourself. Don't hold back. You are all set to begin finding where this journey might take you!
Now if you'll excuse me, I'm grabbing my favorite Paper Mate pen and my journal…here goes!