I had no plans figured out for some physical activity today. I wasn't sure how my knee would react after yesterday's 13.1. Turns out it was pretty swollen and aggravated. But my attention immediately went another direction because it finally happened, Friends; I woke up to SNOW!!!
I know I am not the demographic norm, at my age, for those who are even mildly okay with it. I'd guess about 93% of those folks here in MN HATE the white stuff. But I couldn't be more excited! In fact, I never put my snowshoes away last spring…they've been sitting in my garage, waiting all year!
They were just as anxious as I was to get out in it today, but it was not to be. We only got 2.5 inches. It will take another 10 plus for these guys to see any action. Patience.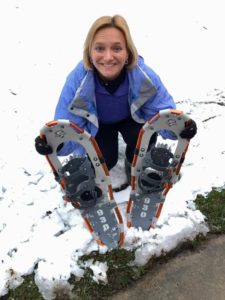 I already knew I couldn't push things at the gym today, so I had something perfect in mind to change things up. I settled for a short walk to the park with Eric; how could one stay in on a beautiful, snow blanketed afternoon like this anyway?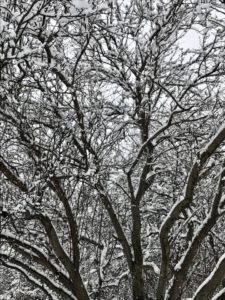 The crisp, fresh air was invigorating. We walked right up to my favorite part of the park, not having to wait our turn. We had the place to ourselves.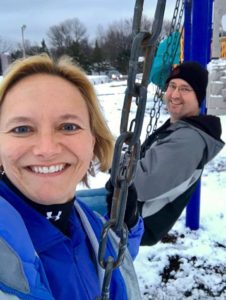 I spent the next 10 minutes or so forgetting about my angry knee; it seemed more than happy to participate in this opportunity to soar!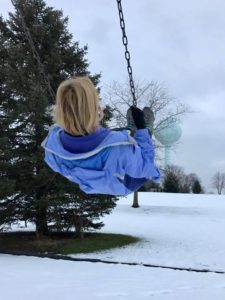 Some of you may think I've lost it, but I invite you to jump on a swing and not have the experience bring you back to the simple joys of childhood! I could do this all day, except that it was 33 degrees and I may have forgotten quite how to dress for this weather. Regardless, I was refreshed. Renewed. Energized!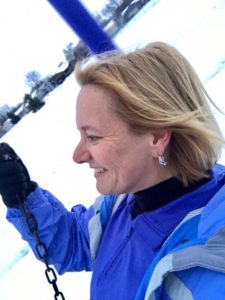 As we left the park headed for home, I noticed how clean and new everything appeared…untouched. There was really only one thing left to do…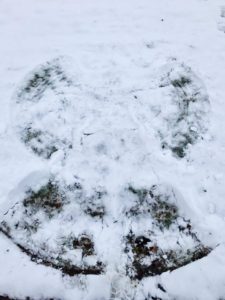 My first snow angel of the season. Not the most impressive, but it's a start. I walked home satisfied in knowing much more snow will fall, and when it does…these guys will practically jump on my feet!