Happy Monday, Friends! Yes, I said happy! Some of you may not share my enthusiasm for that sentiment. There is one attitude surrounding Monday that is anything but positive.
Not long ago, I would have called the Happy Monday notion an oxymoron. I used to look forward to Mondays about as much as getting a flu shot or paying bills…but why? Monday is that day after the weekend when people are forced to return to the daily grind, the day we are thrown back into the insanely-paced, over-scheduled reality. At the time, a Monday seemed anything but happy.
I'm glad to say a lot has changed for me since then. Gradually, I've made many small, mindful shifts that have helped make Monday one of my favorites. I understand we all live with our own set of circumstances, therefore, some of these ideas may seem ludicrous to you.
I left a position that silenced my happiness; I didn't want to work myself deeper and deeper into a job that left me yearning for retirement…life is way too short already! If your career is robbing you of your joy, it may be time to rethink that path.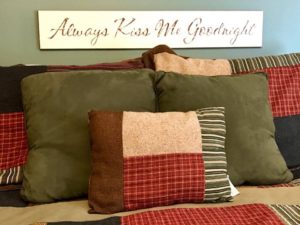 A very simple thing I do to set the tone for the week is make the bed. It doesn't seem like much, but it gives me a sense of accomplishment right away, every day. And as I've heard somewhere, "The state of your bed is the state of your head." Not only does it look better, it keeps me from wanting to crawl back in.
I began purposefully devoting time every Monday to embracing gratitude. It's amazing what abundance we can experience if we consider what we have, rather than what we don't or what we wish we did have.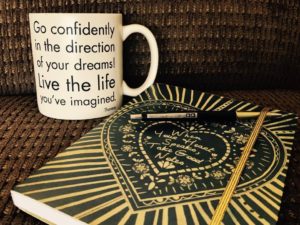 A cup of coffee and some time of reflection and journaling remind me my appreciation has developed far beyond the material. I find myself most grateful for my faith, loved ones/friends, good health and resilience. It's awesome what little we actually need to feel complete. And what a wonderful feeling to radiate on a Monday!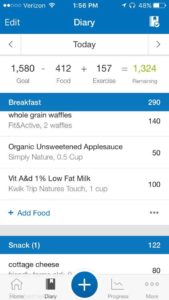 I find no matter how I ate over the weekend, Monday is a perfect opportunity to reset. It's a great day to refocus my efforts on cleaning up my eating, to be aware of what's on the schedule so I can set myself up for success throughout the week. A bit of planning affords problem solving and positive choices.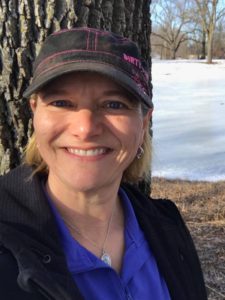 My Monday morning workout is a must, and if it's outdoors in a locale I love…even better! I take this time to set positive intentions for my week. Now that this has become habit, I really notice a difference if it doesn't happen…like my whole week is off. That's why I've come to defend this time and work hard to Never Miss a Monday!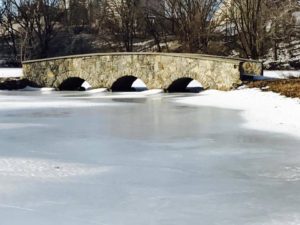 Of course your schedule and priorities look much different than mine. If it works for you, that's awesome! But if you find yourself in the blahs whenever a Monday rolls around, it might be time to consider a Monday Makeover! After all, everyone deserves a Happy Monday!