Friends, back in April I was introduced to the Buddha bowl in Hood River, OR, at the friendly little family owned and operated Remedy Juice-Cafe. It was a term I was not familiar with, but with the laundry list of amazing ingredients and the fact that I love to meditate…my order was a no-brainer!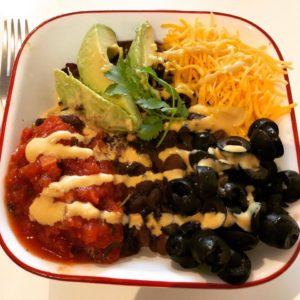 Last month before a week's vacation at the lake, I decided to do a little research to formulate my grocery list. In googling Buddha bowl, I was introduced to the idea of meatless, one-bowl meals. Unlike the bowl I devoured at Remedy, most Buddha bowls are vegan, containing only vegetables, plant proteins and whole grains.
I was intrigued by the origin of the idea as explained in several posts I read, but even more drawn to the idea for its colorful, appetite-satisfying concept. While checking out numerous pics, I jotted down my favorite ingredients for vacation. Once there, I spent some time creating some flavorful combinations…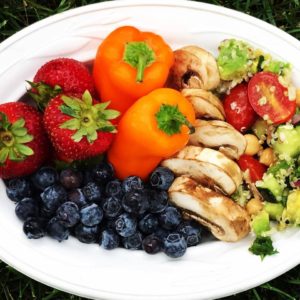 I don't think I preferred one over the next; they were all refreshingly cool and delightful!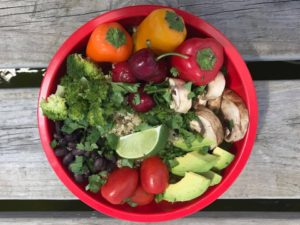 Each had its own character and all kept me full for hours.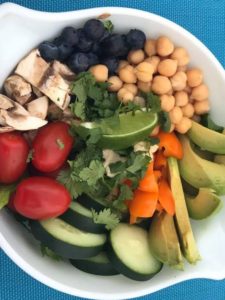 This week after returning from 4th of July festivities with family, it was time to get my eating back in check. I didn't have much in the house, so I did a little Buddha bowl search to inspire my shopping list. A quick trip to the store this morning and I was back in creation mode. I love that I can throw these together without a recipe…a little winging it and, BOOM, a nourishing powerhouse is served!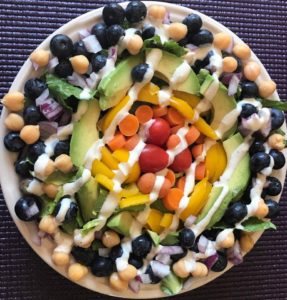 Friends, I challenge you to give Buddha bowls a try. They might just become that next thing to motivate your progress and a great way we can all put our Best Foot Forward!