Fantastic feelings surrounded me when a fun little memory popped up in my Facebook feed this morning, a priceless reminder of what I embarked upon five years ago this week…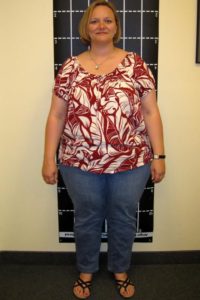 At a glance, I barely remember that lady. But when I pause to recall what it felt like to exist in that body, so many feelings flood back. I see that smile and know it was merely a facade. I was suffering within, physically, mentally, emotionally.
I think back to the continuous hard work and dedication necessary to be where I am today and don't regret one single day of those five years it took to get healthy.
I liken my transformation to climbing a mountain. It was a giagantic undertaking, one which couldn't be achieved quickly. Looking up, this task seemed unsurmountable from the trailhead. But, with clear goals, a keen sense of direction and a fire deep within, I put one foot in front of the other over and over again. I encountered many obstacles along the way, but did my best to navigate each of them with focus. I climbed.
Some moments I put forth more effort than others. Often times I gained a lot of ground, others I stumbled. Still others, I fell flat on my face. The true gift in this journey was grace. When the going got tough, I forgave. I picked myself up, brushed off the dirt and realigned my mind with my body and soul. I climbed on.
Sometimes I could see the top of that mountain clearly, others I couldn't make it out at all. Thank goodness, I knew in my heart it was up there just waiting for me! So I continued climbing.
On the toughest of trials, I stopped to look down, to consider giving up, turning back. But I knew I'd never be happy if I quit…never forgive myself. So I kept climbing.
 My favorite part of the adventure was never being alone. So many wonderful people jumped in to join me for sections of the ascent, and that made ALL the difference.
Reaching the top was a precious gift of an extraordinary view. A fresh new awakening of immense affirmation. As I peered down to where it began, I remember those crushing feelings of heaviness within. Each step upward a bit lighter, a little easier until I reached that summit where I breathed deep, that fresh mountain air, and knew in my heart…I DID IT!