It's here, Friends…October! I've been pretty emotional as this month approached. I have literally run myself silly in preparation for it. In four short weeks, I plan to be at the starting line of the Marine Corps Marathon in Washington DC. Up until my unfortunate injury last week, I've been training diligently, day after day, in anticipation.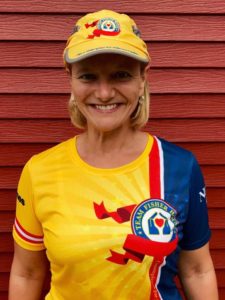 Upon registering for the race, I made a commitment to raise funds for a very worthy cause. As a friend or family of several active duty soldiers, I understand the importance of family close by during a medical crisis.
For more than 25 years, the Fisher House program has provided a "home away from home" for families of patients receiving medical care at major military and VA medical centers. These homes offer free, temporary lodging to military and Veterans' families, allowing them to be close to their loved one during a medical crisis and focus on what's important—the healing process.
I will be at that starting line on October 30th with every intention of completing the 26.2 miles before me. Until then, I will do everything I can to be race-ready. No matter what happens for me that day, I know it will be a profound, life changing experience.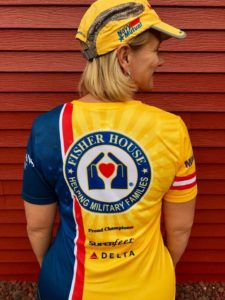 Regardless of whether I finish just the first step or the last, I've made the commitment to raise funds for this worthy program and I ask that you contribute if you are able.
Making a donation is simple and you will immediately receive an email tax receipt for your contribution…I know, I just got mine. All you have to do is click this link to contribute!
Many, many thanks, Friends!