It's official…as of 2 pm this afternoon, I am off for the summer! I'm organizing for two weeks of upcoming adventures and a little quick prep will assure that I stay on track.
There is nothing I appreciate more for a satisfying summer breakfast than a nourishing, cool smoothie. I use my favorite seasonal fruits, spinach, coconut almond milk and a combination of dry items to add a little boost of power.
This little power boost includes 1 tbsp of milled flax, 1/8 cup walnuts and 1/8 cup rolled oats for a total of 160 calories. Measuring these items and bagging them up ahead afford me time savings and fewer larger items to take along.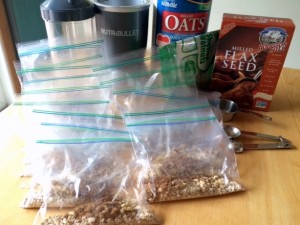 I then list the contents of each prepackaged bag on a larger bag with calorie info and pack what I need for a trip…it's that simple!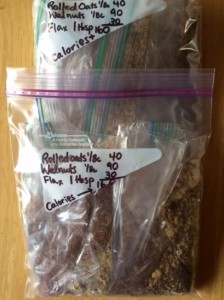 Once I reach my destination, I purchase the desired fruits, spinach and coconut almond milk…and I'm all set for success. It may not look all that great, but it's fantastic!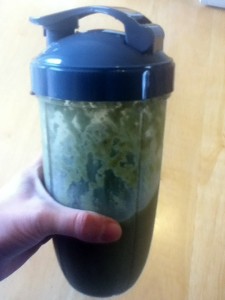 A super-summery way to put my Best Foot Forward…and you can too! Think about the foods you rely on for success and consider how you can simplify!
Want another make ahead idea? Check out how I prepackaged baked oatmeal packets here.