Friends, when you think about it, there are a multitude of ways to earn a living while walking. There are  postal workers, newspaper carriers, patient escorts, meter readers, valets, retail sales associates, packers/movers, roofers, lawn care professionals, tour guides, waiters/waitresses, construction carpenters, security officers, and the list goes on.
Although I'm not looking for a new career, I have recently found a few fun and simple ways to earn money while walking. I mean, I walk anyway, so why not throw in a little extra task here and there to make my free-time fitness profitable? Read on for a few examples…
I frequently walk throughout my neighborhood, and now I get paid for it…how cool is that?! Nearly a year ago I was looking around on Craigslist and spotted an ad that read, "Looking for a day-time dog-walker…" I had a little extra time on my hands, and the ad mentioned my neighborhood. I looked into it only to find Dexter just around the block…my furry new FIT BFF! We keep each other company and accountable when his family is working. I call this a win/win all around!
If dog-walking isn't your jam but you're still looking to earn some bank while walking, this might interest you. This one may actually help you pay for some Christmas gifts too! Here's how…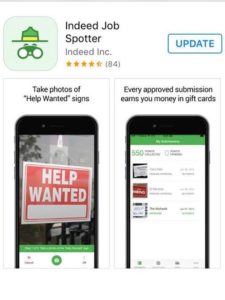 I learned about and downloaded this free app back in April. Job Spotter by Indeed is a unique opportunity for you to search for HELP WANTED and NOW HIRING signs.
This app pays you anywhere between 4 cents to over a dollar for each job opportunity you spot and capture. It's very simple, open the app, take a picture of the HELP WANTED sign, take a second picture of the store sign. Once you submit the pics, it takes a few moments to a few days for each submission to be approved. This becomes kind of a game for me as I mall walk, something similar to Pokemon Go only I'm getting paid. How?
When I accumulate a decent amount of money, I usually wait for it to total $10-$20, I simply hit the redeem button and am emailed a gift code to redeem on Amazon. I've earned nearly $200 since I started back in April. It's been fun to use that money to reward my efforts on things I wouldn't ordinarily splurge on. I just Job Spotted enough to buy the new Fitbit Flyer bluetooth headphones!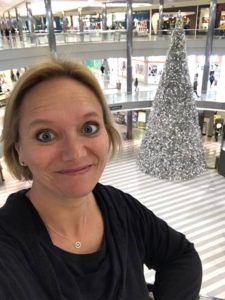 A recent walk inside the Mall of America earned me nearly $40 while racking up 18,000 steps…another win/win if you ask me! That was one heck of a workout!
And finally, Friends, here's another little app that I'm excited about…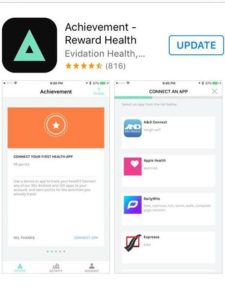 I use the free Achievement app to accrue points toward earning $10 rewards deposited directly into my PayPal account. It does take some time to rack up these points, so we won't be getting rich, but hey, one more little push to be active and accountable is a giagantic bonus. Because we all know, HEALTH = WEALTH!
If you decide to use the Achievement app and sign up between now and 11/24/2017 using the link below, you and I each earn 500 points…that's a LOT of points! Check it out and begin earning today here: www.myachievement.com
Well, Friends, you will not get rich with these little side "jobs" that I've explained. But there's nothing wrong with earning a little extra fun money while getting fit. It's simply one more way we can put our Best Foot Forward!