I love when Facebook reminds me I have memories to look back on, Friends. This morning I was reminded of some unusual things I did three years ago today that I will never forget!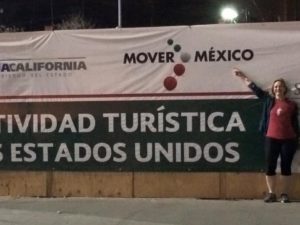 Like at 3 am, when we made a renegade 30 minute trip to Mexico. And soon after, I could easily have been mistaken for a homeless person or gunshot victim when I found myself resting on the sands of Mission Beach…my first, but very short visit to San Diego.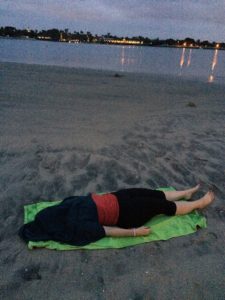 Why? I was exhausted from the night that began partying and running amok in Vegas, then roadtripping for a midnight cookout on Big Bear Lake in California. So, yeah…I was tired, but there was little time to rest because we needed to watch the sun rise and then skedaddle back toward Vegas with our hair on fire while stopping briefly, and often along the way, to do some bizarre things.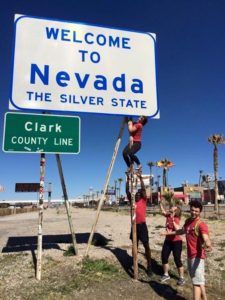 The day had just begun and we still had LOTS to do, like a quick run through Red Rock Canyon on zero sleep before the clock ran out!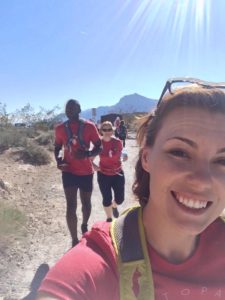 Does this sound like insanity? It was far more than that…it was the craziest fun I ever had! You can read more about our Questival, the 24 hour adventure race we crushed here.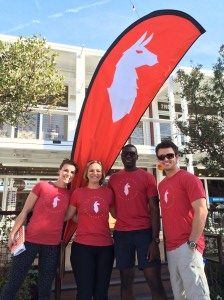 Though the members of my amazing team, The Aquanauts, are scattered to the four corners of the Earth these days and our lives have all drastically changed since that adventure, I know it is an experience none of us will soon forget. I still can't believe what luck put this 40-something on a team with these 20-somethings. They have no idea how important that event and their acceptance was in shaping who I am today.
I'd lost a ton of weight, transformed my body and life, battled back from some tough injuries sustained in a car accident, just waiting for my next game-changer. Little did I know Questival was merely the springboard of many crazy-awesome endeavors yet to come, but will remain my favorite race of all time!
Today I look back on those 24 hours and remember the feeling of just being a kid again. I never expected to be able to stay awake for the entire event, but was so stoked by the outcome, I had trouble coming down off the adrenaline high we all shared for hours after.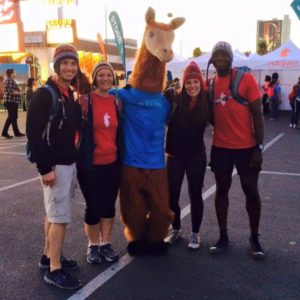 Though it's been three years, it seems like only yesterday we made this shenanigan-filled memory happen. And because Facebook keeps reminding me, I will continue to make plans and go places to keep this middle-aged mom a forever young kid at heart! I can't think of a better way to put my Best Foot Forward!