Friends, I have been very busy on a project I've been dying to tell you all about! You know these past four years that I've blogged my transformational journey, I have worked hard to get where I am today. I've loved myself through a multitude of adversities, learning and implementing everything I can regarding self care.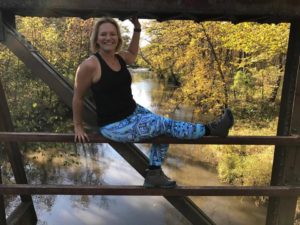 It has made ALL the difference! You may also have noticed how frequently I take fun little breaks and getaways from my normal, everyday life. These have become instrumental in allowing me to live my best life…so much so, I'm inviting you to join me this time, Ladies, and I'm sharing my plethora of wellness secrets with you!

I've reserved some cozy rooms in the Miracle Lodge at Ironwood Springs…one of my favorite places just minutes outside of Rochester, MN (only a couple miles from the RST airport). Each room comfortably sleeps three (or up to five if you are really close friends/family haha), though one of you may need to climb a bit…
Plan to spend the weekend of November 9-11th unplugging to recharge your batteries! I've also reserved a wonderful meeting space for us to enjoy…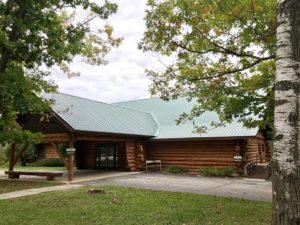 And we will be treated to some delicious, nourishing meals right next door in the dining hall…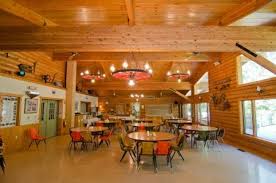 Invite your besties you know could use some renewal too, but don't feel at all nervous if you are coming alone. I will welcome you with open arms and you will probably leave the weekend with a bunch of new BFFs! I only ask that you arrive open-minded with a kind and open heart, willing to try some new things…who knows, you may just find some new favorite interests! Of course I won't force you to do or try anything you don't want to, but I invite you to explore and grow while you are here!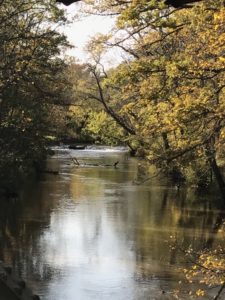 The weekend will offer some very gentle introductions to meditation, yoga and Tai chi chih, some exploratory journaling designed to guide you forward on your own journey, a stunning guided hike…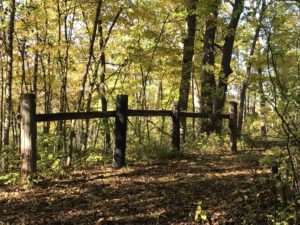 …a breathtaking zip-line ride or two (if you dare)…don't worry, I promise to go first haha!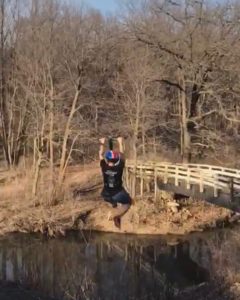 …a sunset hayride, some nourishing meals, some gifties from some generous sponsors, a bit of pampering and spoiling (think facials and chair massages!!!), a bit of crafting, an unforgettable girls' night in, and some free time to enjoy all this beautiful venue has to offer!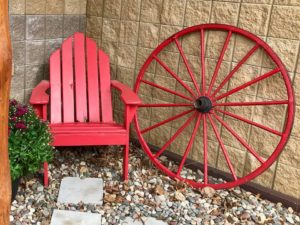 You won't want to miss some unique photo ops, like this giant adirondack chair that makes me feel like a kid every. single. time…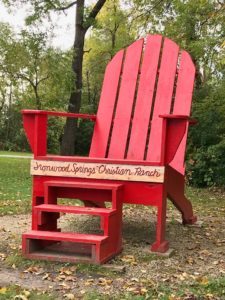 This getaway may leave you feeling like a kid again too; did I mention they have animals? We will likely catch a glimpse of some deer, turkeys and an eagle while out hiking. But if we don't, Ironwood is also home to bunnies and chickens and llamas, OH MY! But that's not all…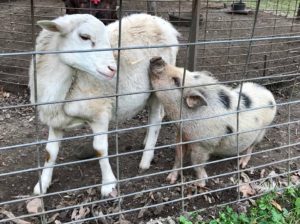 Look how happy those two are; you will totally understand when you get here! And if we're lucky, maybe the peacocks will give us a show…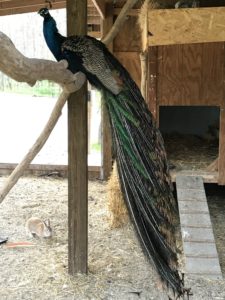 And you certainly won't want to miss meeting my friend, Clyde!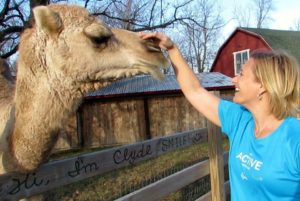 I specifically chose the weekend of November 9-11 so you can destress before the holidays this year. When is the last time you went into the holiday season with a renewed and energized spirit? I'm telling you, Friends, the secret to all of this is self care…it's time to show yourself some love, to treat yo'self! Consider giving yourself that first gift this season!!!
Of course we should talk details…
I will require you to sign a liability waiver/hold harmless agreement, as you will be involved in outdoor and physical activities…it is what it is.
Plan to arrive Friday evening, 11/9, at 6:30 pm, to get moved into the lodge before we begin our adventure together. We will need to check out of our rooms Sunday, 11/11, by 11 am, but can remain until 1 pm before you head home ready and motivated to be your best you.
Spaces are limited and will fill quickly, so free up your schedule, talk with your friends, and arrange for child care if needed, as this is a LADIES ONLY WEEKEND haha!!!
Cost for this amazing, all-inclusive weekend is $309 per person! Email me at fitbffs@gmail.com to sign up today!
A HUGE thank you to our sponsors: Momentum Jewelry, MassageZen with Tylynn, BeBetter Bars, Eco Lips and Essence of Vali