Friends, I'm in the midst of packing my bags for the IDEA World Blogfest/Fitness Convention in Vegas.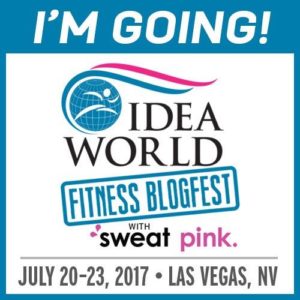 I feel as though lately all I'm doing is packing or unpacking, but I'm not complaining! I love to travel, but it sure can put a dent in the budget. I was thinking about that as I contemplated how difficult it could potentially be to find healthy, affordable food options throughout the busy conference. I put my Boy Scout Mom experience to work in solving my dilema! Check this out…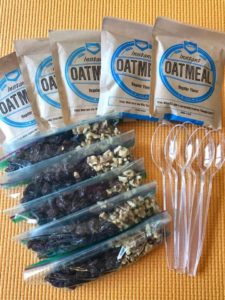 Here's my solution for a quick hotel breakfast, a simple and healthy way to start each day. I prepackaged 1/4 cup raisins and 1/8 cup chopped walnuts to mix with a regular oatmeal packet every morning. Wonder how I plan to prepare it? This is my genius hack…heat the water in one of these…now days every room has one, right? With an extra cup here and there, my problem is solved!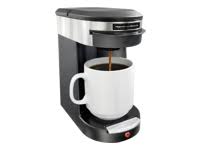 I packed five breakfasts for less than the cost of one purchased at the hotel, and at 330 calories per serving, I will be starting my day off fully charged and satisfied! I threw them all into a quart-sized bag with plastic spoons and breakfast is ready!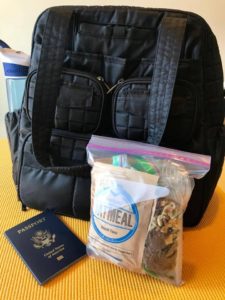 As convenient as this will be, I also packed some snacks to keep my energy up throughout the day…almonds, cereal, fruit, a couple energy bars. It got me wishing I could pack some other meals to avoid the $16 convention sandwich and completely blowing my healthy eating. That's where more of my Scout Mom ingenuity came into play! I plan to take a break between sessions for a little down time and lunch in my room. And yup, that little honey of a coffee maker will come in handy again!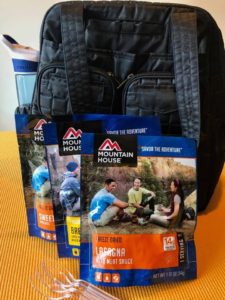 Friends, I know there are even healthier ways to get the job done, but these genius little Mountain House dried meals I loved on a recent backpacking adventure will do just fine. All I need to do is add 3/4 cup boiling water and let them sit for a few minutes…the cooking is done for me! I paid close attention to the nutrition labels because some can get pretty high in calories and sodium. I picked up these convenience meals at Wal-mart for under $5 each. If you think about it, I am foregoing the $23 temptation lunch buffet, my portion is controlled and I am left feeling okay with dinner on the town.
If you've done similar hotel room cooking, I'd love to hear what you've made, please leave a comment below. It would be great to add more convenient, frugal healthy options to my packing list…one more way we can all put our Best Foot Forward!