Happy Win-It Wednesday, Friends! I'd like to take a quick moment to thank all you readers who continue to join me throughout my FIT BFFs' blogging adventure…the past four years have been unbelievable! Don't go anywhere because this journey has only just begun…who knows what's just around the corner…that's what makes life SO fun!!!
Today's lucky winner will be able to shop for these comfy, fun styles and oh so much more!
So excited to announce the winner of the $50 gift card generously provided by Cents of Style is…
Congratulations, to Ally!
I will email you the details!
Thanks to all who entered! If you didn't win, you will still want to check out Cents of Style here because you can't find cuter, comfier styles at such great prices!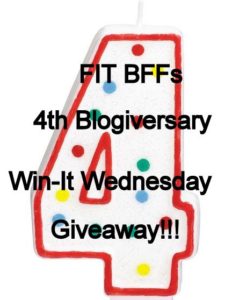 I'm so excited to share, there will be one more awesome giveaway in celebration of FIT BFFs' 4th Blogiversary…stay tuned!