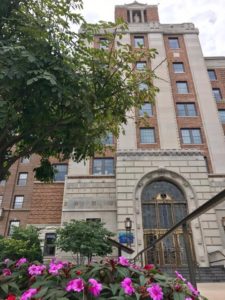 Friends, I drive past Mayo Clinic's St. Marys Hospital Campus frequently. I was born here, had a fractured arm reset in second grade, visited the ER more times than I would've liked including my auto accident trauma drama. I honestly admit that each time I drive past, I thank the man upstairs every day I'm not there. I also send some positive thoughts upward for those that are.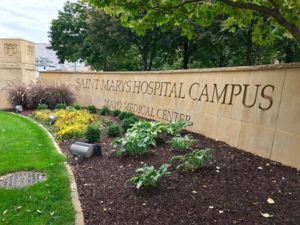 I feel the heaviness of others when I pass by because I recall gut-wrenching days spent there with pretty heartbreaking outcomes for loved ones.
Unfortunately, yesterday found me there around the clock as my mother-in-law underwent a very delicate surgery. A day like that reminds me how fortunate we are to have world class medical care right here in our own backyard.
Before my weight loss journey, I would treat this day as the enemy…sedentary for hours in the waiting room, emotional binge eating to no end and panic stricken with worry and anxiety. Thinking back to my dad's lung surgery simply haunts me. Thankfully I've learned to approach this kind of day with a more mindful strategy…take for example how I handled my husband's surgery a couple years ago in case you missed it…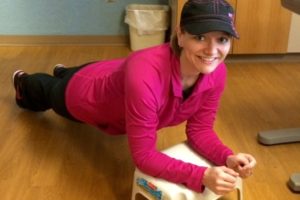 Despite the outcome, that turned out to be a pretty successful day. Recalling that experience, I was able to face yesterday's uncertainty by putting my needs first, to take great care of myself so I could be stronger for others. Here's what that looked like…
Once we got my MIL checked in and off to surgery and enjoyed a cup of coffee with her sister, I did something postive to feel helpful in this setting.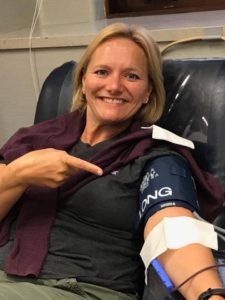 Someone will be receiving a pint of high-octane enthusiasm!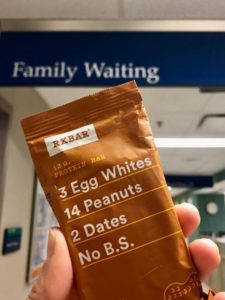 Next, I hydrated and fueled on something smarter than a blood donor center cookie…what better snack than an RX bar at a hospital haha?!? After a quick recovery I wandered upstairs…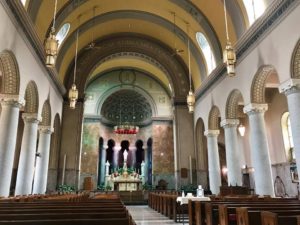 The chapel was a beautiful place to release my concerns, leaving them to the guy in charge. Feeling peace filled, I returned to the waiting room for an update from my husband and his aunt. I spent some time blogging a great recipe, then it was off to lunch. I advocated for a place across the street, an escape from those four walls where I chose a nourishing lunch to be proud of…salmon salad for the win!
We were already starting to feel some exhausting effects of being up at 4 am, but our day was far from over. Heading back to the waiting room to find surgery was still underway.
I find it so interesting that if the Mayo Clinic calls sitting the next smoking, why in the world are there no treadmills in waiting rooms? Think of the power they could generate to make Mayo greener too?!? I mean, just a thought, Friends.
It was time for me to move more, so I racked up some steps exploring this fine historic piece of Rochester like a tourist.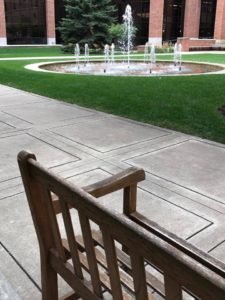 The courtyard was a great place to breathe deep!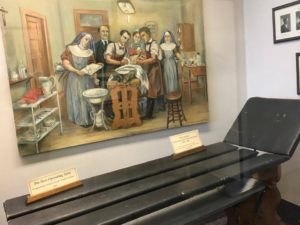 Then back inside for an educational look at St. Marys beginning, like this first operating table designed and constructed by Dr. Charles H. Mayo in 1889! There are some pretty cool relics in that heritage hall.
Back upstairs to the waiting room where it is now well into the afternoon…still in surgery. I take some time to catch up on e-mails, school notifications, scheduling, snack. This place is still filled with nervous people and energy and it isn't long before I'm back out wandering the halls to avoid them.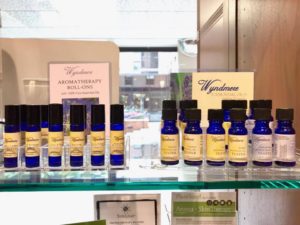 A stop in the gift shop for an essential oil boost gave me some energetic support I was hoping for. I continued out onto the grounds to this amazing little place.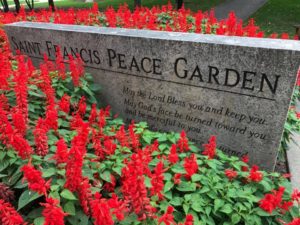 What a thoughtful spot for some peaceful meditation. I sort of lost myself there, lost all track of time. I received a text that although surgery was still in progress, we were being moved up to the ICU floor, so I headed that way. And just like that, I was validated for my efforts…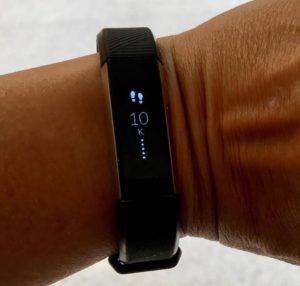 Hit my 10,000 step daily goal…BOOM!
More family joined us and soon I was feasting on a well-balanced, calorie counted hospital cafeteria dinner that was AWESOME. It was time to settle in for some relaxation and zone out on the NFL Kickoff.
We didn't get word from the surgeon until nearly 9 pm that the day's efforts had been a success…nearly 12 hours I might have spent worrying, I left the impatiens to the flowers outside lol!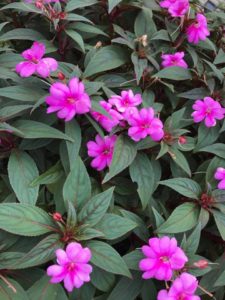 We knew she was in the hands of one of the world's finest neurosurgeons…so thank goodness I've learned that worry changes nothing but my blood pressure and weight!
After some reflection and time spent within those walls, I am fired up, now more than ever, about wellness as a defense against aging/illness. It was an exhausting day for all of us, but I slept well knowing I had taken great care of me…put my Best Foot Forward!
I look forward to driving past that hospital again soon, filled with gratitude for what miracles they work there but thankful every day that I don't need one!