Are you like me? Did your week go by so fast you feel like your head is spinning? I can't, for the life of me, figure out where it went! This is a crazy-busy, insanely-paced time of year for me, but I know it's only for another week until school is done. I'm only thinking good thoughts as I attempt to keep up!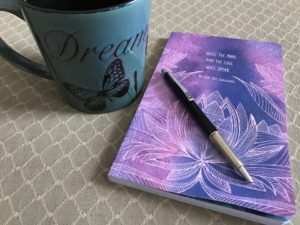 And that thought brings me to today's episode of 52 Fridays! I've got my beverage, journal and pen readied, I'm cozied into my chair and ready to explore this week's idea. Come along!
It fits right into this time of year for many. Back when I was living a much unhealthier lifestyle, weeks like these would tear me apart. Why? It was all in my way of thinking. I was always on guard…just waiting for and expecting the next bad thing to happen. And do you know what? That's exactly what happened because that was what I had my brain trained to look for. How depressing is that?!?
Let's examine your way of thinking. Do you worry? Are you just waiting for the next thing to break or to derail your day or life? If so, how does that feel? For me it was downright exhausting, until I made a mindful change. It took me some time to shift my thinking, but once I did, I was able to recognize that feeling, adjust my thoughts and let the negative go. I can tell you it has made a world of difference in my life. And I'm sure my drop to a normal blood pressure has much to do with this more positive way of thinking.
If you don't already, could you shift your thinking to expecting the positive instead? What does that look like for you? Take a few moments to try it on for size, then notice how you feel? Jot down those thoughts and feelings. Want to make an even bigger impact? It will take some effort, but put it do daily practice! You will be surprised at what happens…I promise!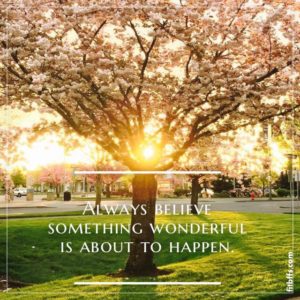 If you only expect the wonderful, look out…here it comes!