Friends, I just came off our annual family lake vacation more energized than ever before! We've been driving up to the Alexandria, MN area for 24 years, many of which exhausted me…I usually returned home feeling like I needed a vacation from my vacation. Does that make sense?
It used to be a crazy week for me when the kiddos were younger, making sure we packed everything, keeping them from drowning or hooking each other with their fishing rods, keeping up with their unlimited energy and filling each moment with unforgettable memories…kind of like being the activities director. I suffered burnout every year. And I'm just going to say that a week is a lot of together time for our tribe!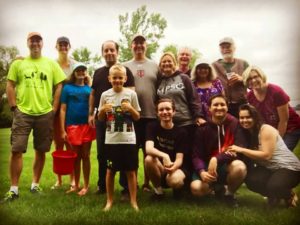 Luckily, seasons change, kids grow and I wised up.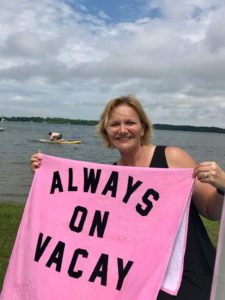 This year it finally hit me…the only person's activities I needed to direct were my own, so I aimed a very different direction that made all the difference!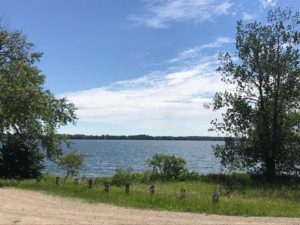 A solo five mile walk around Lake Moses was refreshing. The birds serenaded and the breeze coaxed me forward while the water beckoned…ahhhhh.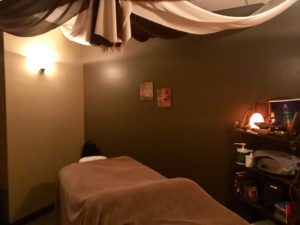 A trip into town treated me to a relaxing energy work/intuitive reading/massage session. Another soulful way to spend some me time.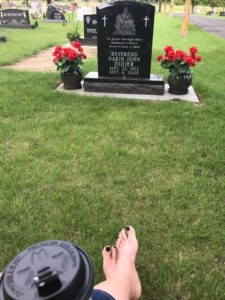 I stopped to enjoy coffee and conversation with someone I heard astounding things about…thanks, Fr. Darin!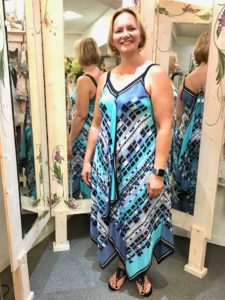 I treated myself to a ridiculously expensive, playful dress for my son's upcoming wedding…a dress that shouts FUN (kind of like me haha)!!!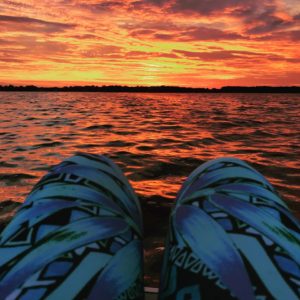 I took time for the things that feed my soul…catching nearly every awe-inspiring sunrise.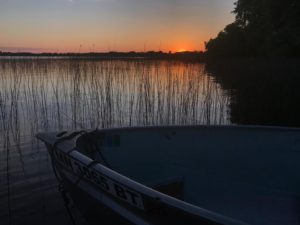 And oh, those sunsets. And while my family continued to do all the things they do on vacation, I set out to try a few new things…like marking SUP yoga off my bucket list with the extraordinary instructor, Karen of Kosha Wellness at the Lake Carlos Marina.
That experience only lasted 90 minutes, but it will be etched on my heart forever! Namaste.
I've never taken time to explore my passions during this annual vacation quite like this year. Do you know what happens when I do? I find fascinating new FIT BFFs that feel like old friends…how amazing to be able to vibe on this tribe! Loved meeting you, Nikki, Siw and Karen; can't wait to do it again!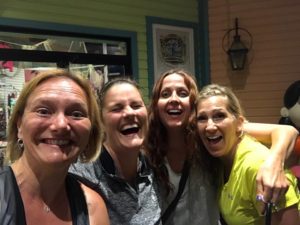 Sure, I spent some time with the fam…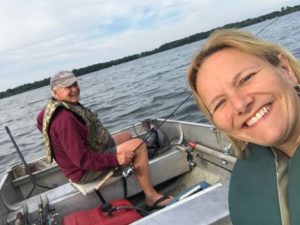 But I took things slower, calmer, quieter…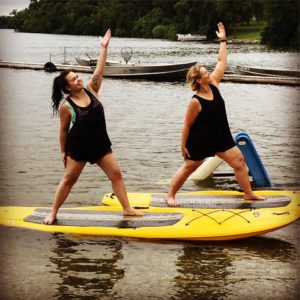 Watching my kids (and soon-to-be daughter-in-law) grow even more independent, yet enjoying the inner child within each of them.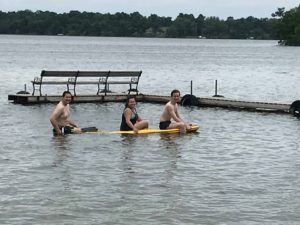 I made the annual F Day dessert to honor the dads in the bunch, while still missing my own dad fiercely.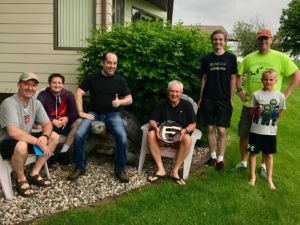 So much so, I decided to treat my wounded heart to a healing session with Debra at Soul Harvest & Healing.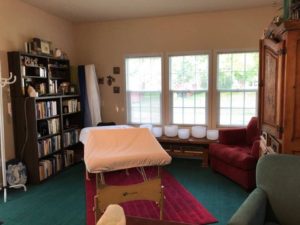 My time spent with her was the best gift I could've given myself. I feel like crying all over again (in a good way) just thinking about what happened in that sacred space.
Before I knew it, the week was over…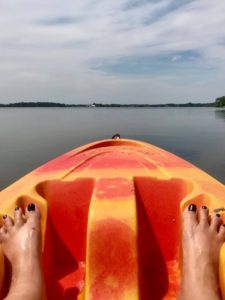 It was time for one last paddle around Lake Aaron to bid my beloved playground a fond farewell… reminiscing over a beautiful, wonderful week of new beginnings.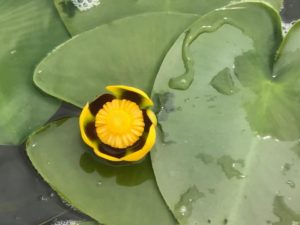 I can't wait until next year!