Another wonderful Friday has rolled around and it's time to talk 52 Fridays again. So when you've found a few moments, treat yourself to a refreshing beverage, grab that journal and cozy in!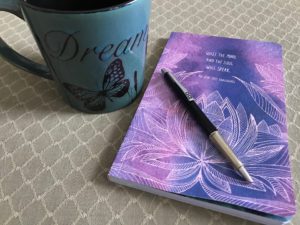 Are you fearful? If so, what is it that you fear? Do you feal like it's logical? Rational? Can you pinpoint when this fear began? Or do you feel like it's been with you forever? When do you notice it most profoundly? Does this fear even make sense to you?
As you may have noticed, I've been doing my darnedest to kick fear's butt. But just yesterday I had an insightful reiki session that brought up past fear that is still holding me back. I've done a TON of crazy, thrill-seeker stuff in the past several years, so it's not that kind of fear.
I will need to dive deeper, sit with it a while to determine what I'm still holding back…what's holding me back. And when I've allowed those feels to pour out, I will step forth in faith with the other piece that spoke loudly in yesterday's session and forgive myself.
Faith is an extraordianry tool I'm continuously working on implementing every which way in my life. So here's the idea to consider on this 52 Fridays journaling journey of you…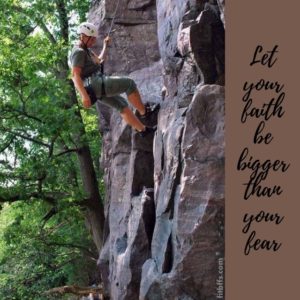 Do you feel ready to break that fear into smaller pieces, to slowly move toward letting faith work away at them? It can be a scary process, I know! But in facing that fear, you will be amazed at what you find on the other side of it. One more way to put our Best Foot Forward.