For those of you new to my story, I'll bring you up to speed. In 2012 I began a journey that saw me through a significant weight loss, and more exciting, a tremendous life transformation.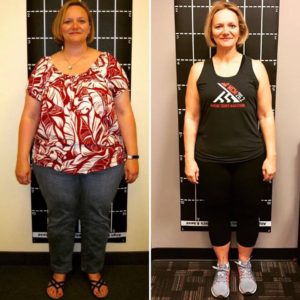 I've been on this wild ride for almost six years and I've experienced a multitude of highs and lows. Keep in mind, I'd previously gained and lost weight throughout my adult life…more like a roller coaster than the yoyo thing, really.
So my history was to lose the weight and then, for whatever circumstances, gain it back, plus more. It was a cycle that left me more ashamed and further defeated each time. Until 2012!
This time was different…SO different! I didn't just focus on the food this time, so not only did I have the support of a dietitian, but I regularly met with a trainer and a health coach. Work in these areas were key to my lasting success…know how I know? Though I've gained back some of that weight over a longer period of time, I'm continually turning toward the issues instead of away from them. Here's what I mean…
I've been taught to mindfully pick apart my behaviors, to pinpoint what needs to be fine-tuned. So lately I've noticed that creep on the scale, trending in the wrong direction. I've found myself feeling uncomfortable in my own skin again. In the past, I would consider these failure, I'd further busy myself with distraction, give up on me, and proceed to emotionally eat myself back to where I started and beyond.
One of my key, lifelong struggles has been to try to do it all. I know that when my calendar is relatively clear, I'm more in tune with myself. But as soon as I take on too much, spread myself too thin, that whole busyness thing…well, my progress collapses.
Now that I've been equipped to pull back and observe self, I've noticed some areas I need to revisit to hone a more positive outcome. Number one, I looked at my recent schedule to find there has been a ton of travel combined with a new job and countless epic things going on with my kids…none of it bad, but I have to retool to find myself in all of it, to regain the balance I know is just right there!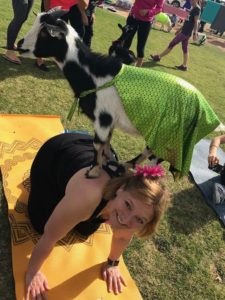 Number two, my diet has been off the rails. Am I seriously still dealing with this struggle?!? I could list the reasons, but they would quickly appear a simple laundry list of excuses. It is what it is. I'm on day three of journaling my food and although I hate it more than almost anything, this has to be another big priority for the time being. No excuses!
And number three, though I'm good about staying active, it's time to refocus those efforts. Again, lots of reasons…frequent injury/arthritis associated pain, the onset of menopause kicking my ass, the reality that I'm older than I was when I started this journey…again, these could be looked at merely as excuses. I'm not going to give up because in doing so, it will all get worse! I've been fruitlessly arguing with myself over this part for too long…what a waste of time and energy!
I've considered returning to work with a trainer for a while. My strength training has become less and less and I realize it is KEY if I want to turn everything around. I stopped meeting with Kasi about 18 months ago to finally aim for autonomy; when it became clear the ship was sinking on my own, there was only one thing to do. I've committed to meeting with her once a month to buoy me back up to a place I can confidently breathe. If I employ that higher level of watching the watcher, I see that this is not failure, this is survival at its best!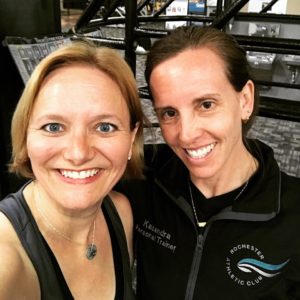 Yesterday was our first session back together. My previous apprehension about it is gone. I know I made the right choice. Friends, we can either wallow in the poor me, I can't do this hard thing alone flight response, or bite the bullet, ask for help, grab someone's hand and courageously choose to fight together.
Though it can be so, so tough…I'm renewing my vow to choose FIGHT from here on out. Forward really is the only option, an important way for me to put my Best Foot Forward.