Friends, I'm ecstatic! I'm back from the jeweler and so excited because the ring is back on my finger!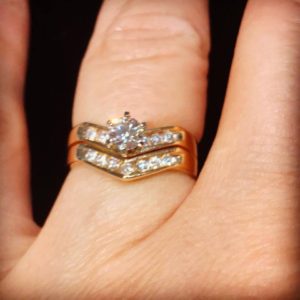 If you weren't around to read how it became my greatest Non Scale Victory earlier this month, you can catch up here.
When I slipped the ring onto my finger it fit perfectly, leaving no room for error as my new accountability piece.
It feels so right having everything back the way it belongs; I can't stop gazing at the symbolism knowing it's repaired, resized, restored…just like me!