Wow, it's been a really long time, Friends! If you follow me on Facebook at FIT BFFs, you know I've continued to put my best foot forward despite the ridiculousness of a winter we barely survived!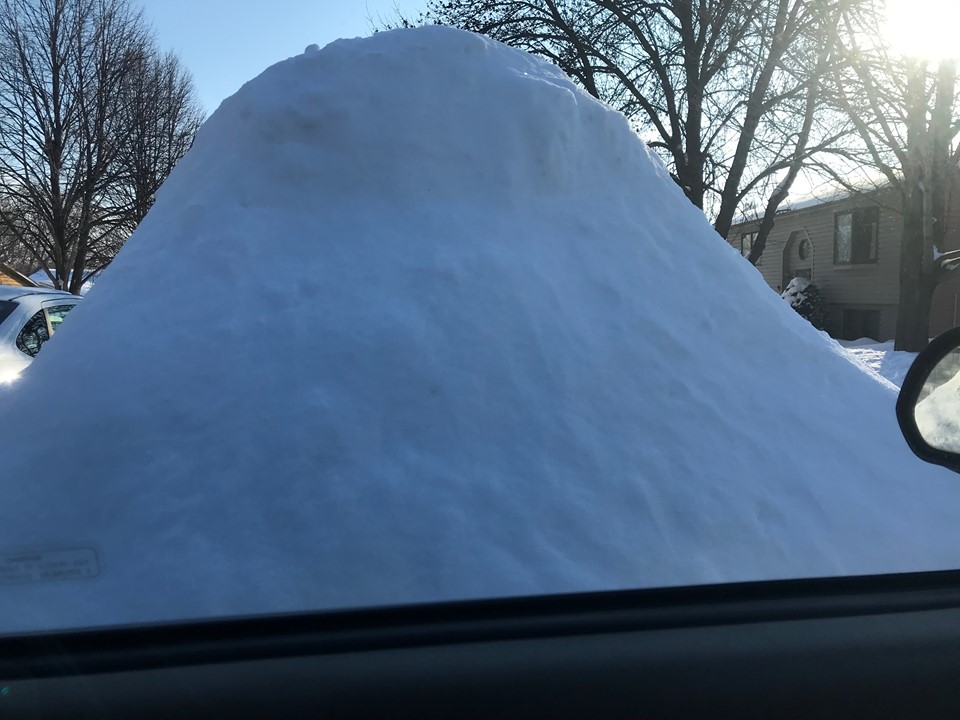 If you're from around here…well, you just know. Seriously, the kids had like 10 snowdays!!!
I did my very best to stay consistent with strength training at the gym, but my heart was not in it at all. I mean, there were reminders everywhere a person looked that we were all trapped.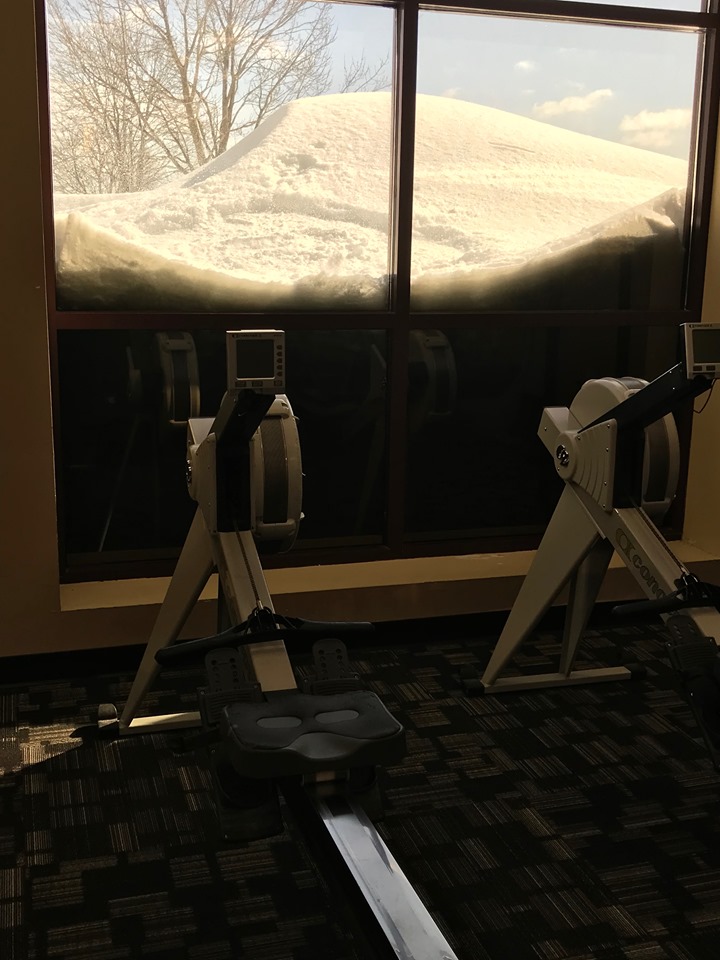 I felt as though I was in a dark state of disequilibrium that may have been avoided if one could simply hibernate. If you read my previous post, you know I've been dealing with a wide array of new, adventurous hormone curiosities that could potentially lead to insanity. Couple that with a shrinking house due to a year-long houseguest…my zen little crafting getaway/general storage is occupied and its previous contents are strewn throughout the rest of the house. I spent plenty of wasted time feeling literally and completely snowed under…not. even. kidding.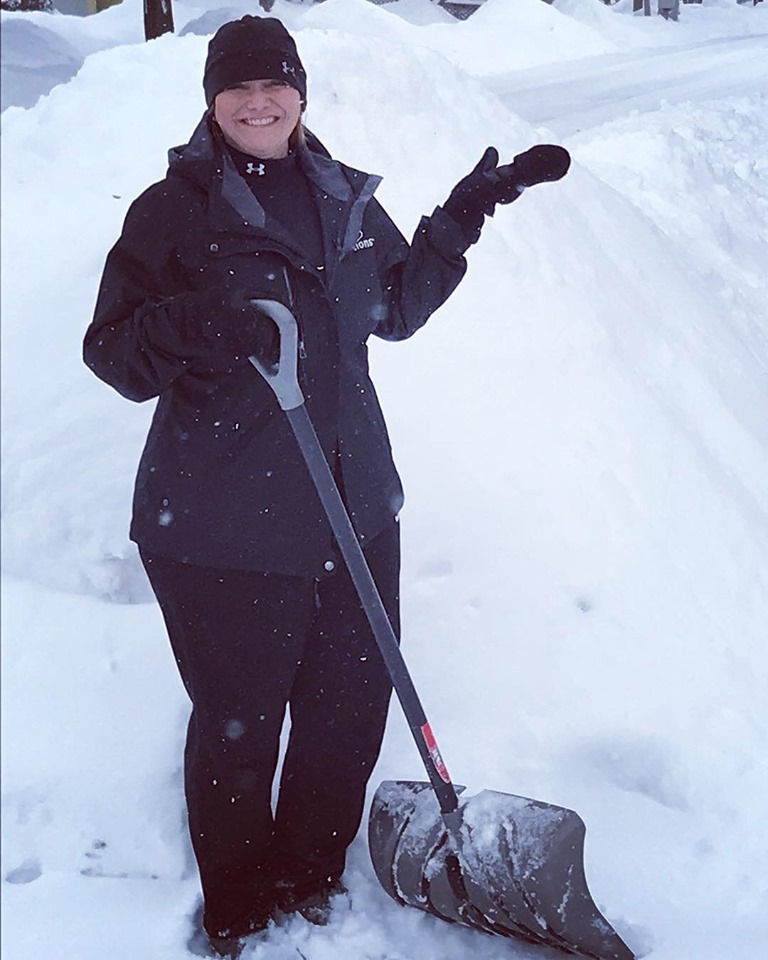 Every time we turned around, there was a new pile to shovel, only where were we even supposed to put the stuff? I actually didn't mind getting outside and tackling it, because out there, I enjoyed the fresh air, the good vibes and the amazing workout! But, Friends, I was RESTLESS.
A while back I shared with you an upcoming event I was looking forward to, I mean who wouldn't; it was in Florida! Everwalk Key West was a walking adventure that included 10 miles of walking every morning and Habitat for Humanity hurricane repair every afternoon. Ten miles every morning meant this gal needed to prepare! You may remember how much I loathe the dreadmill, so I trained outside the best I could…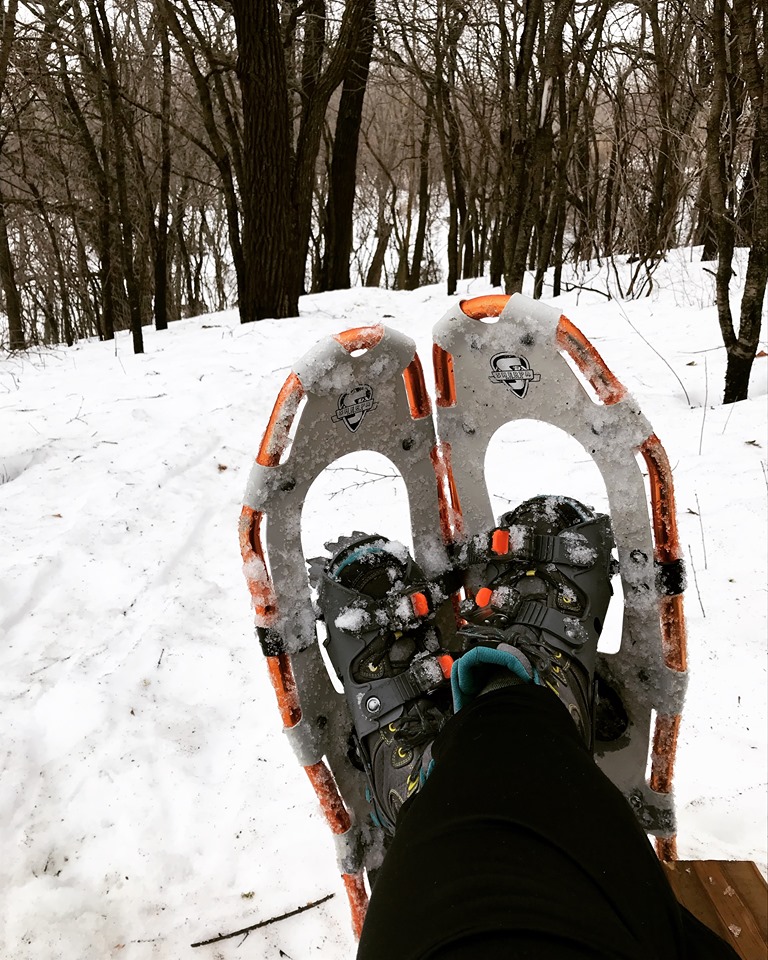 But because there were multiple feet of snow on the ground, I resorted to creativity. My snowshoes afforded me the ability to walk above the drifts while breathing deeply the fresh air I so desperately needed. It became clear what a renewed person I'd become after spending a few hours out there.
It got to the point where the winter fog had lifted each time I escaped outdoors. Tapping into what my body was feeling, I yearned to be outside more and more! Mother Nature's beckoning became stronger by the minute and I found myself truly embracing that freaking winter wonderland!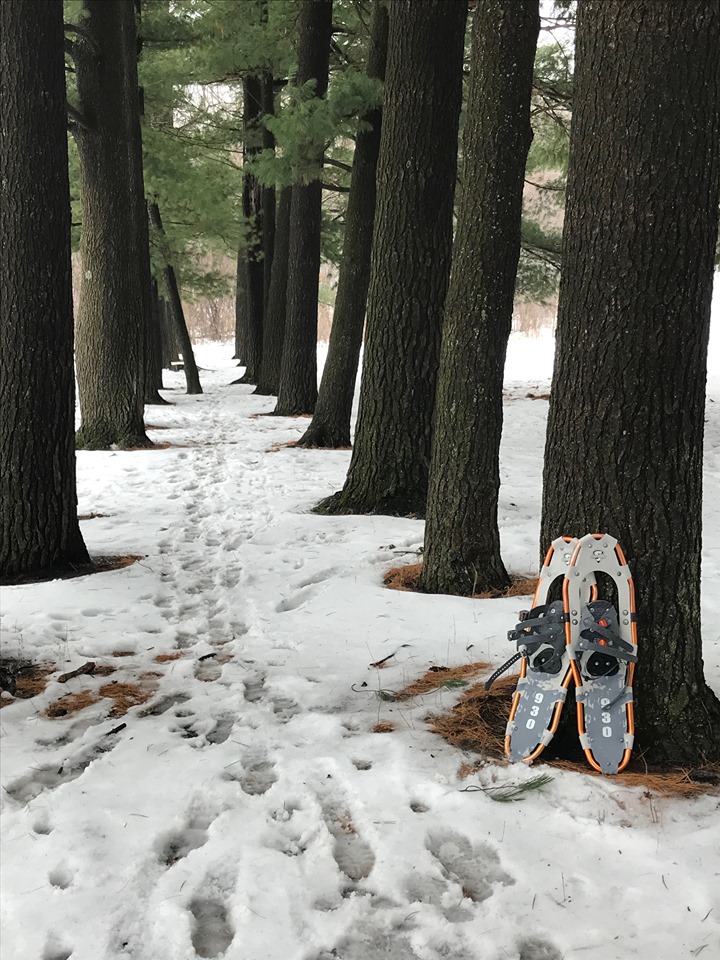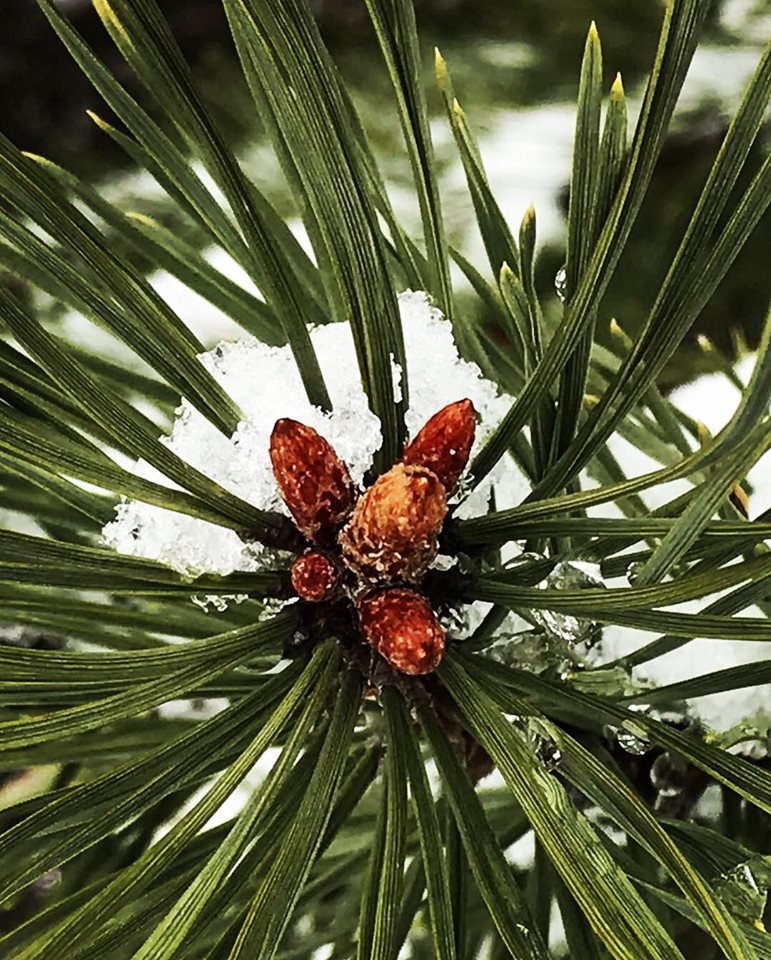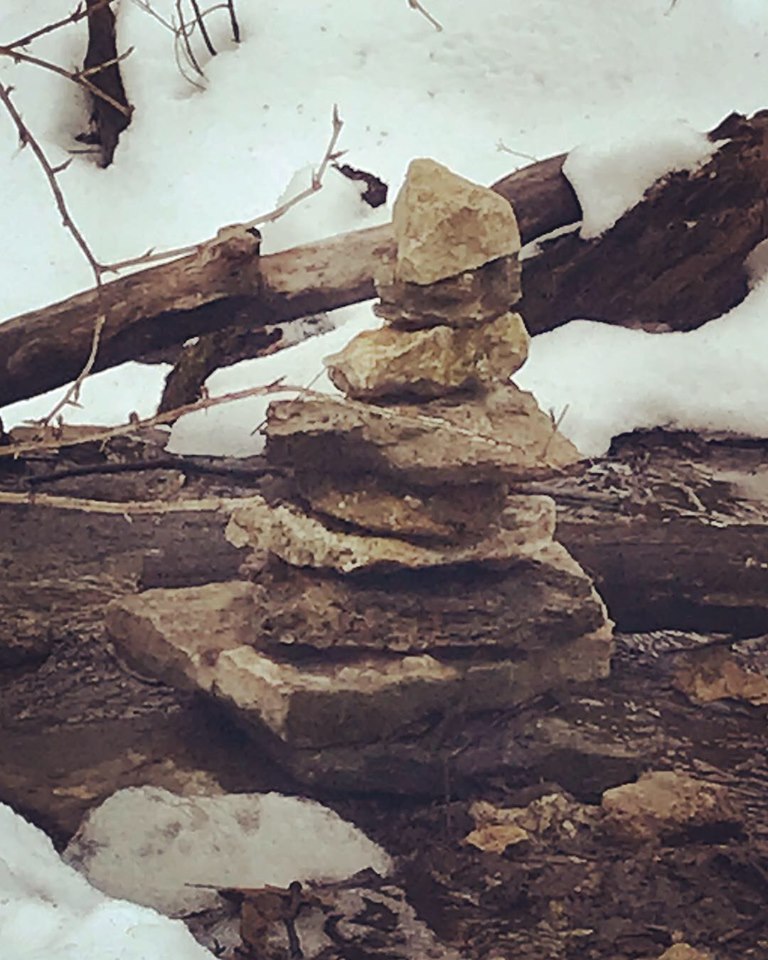 I took every opportunity I could find to travel, to change up my surroundings. I took full advantage of my husband's work conference so I could run away to the woods.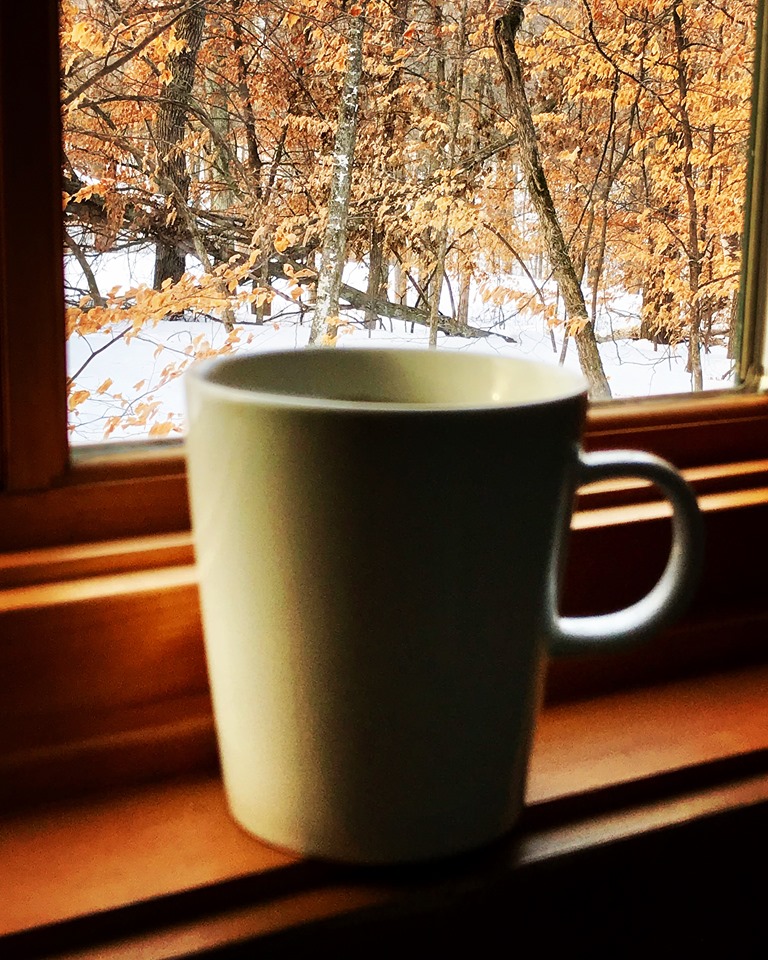 I savored every second of this spacious indoor retreat I had all to myself!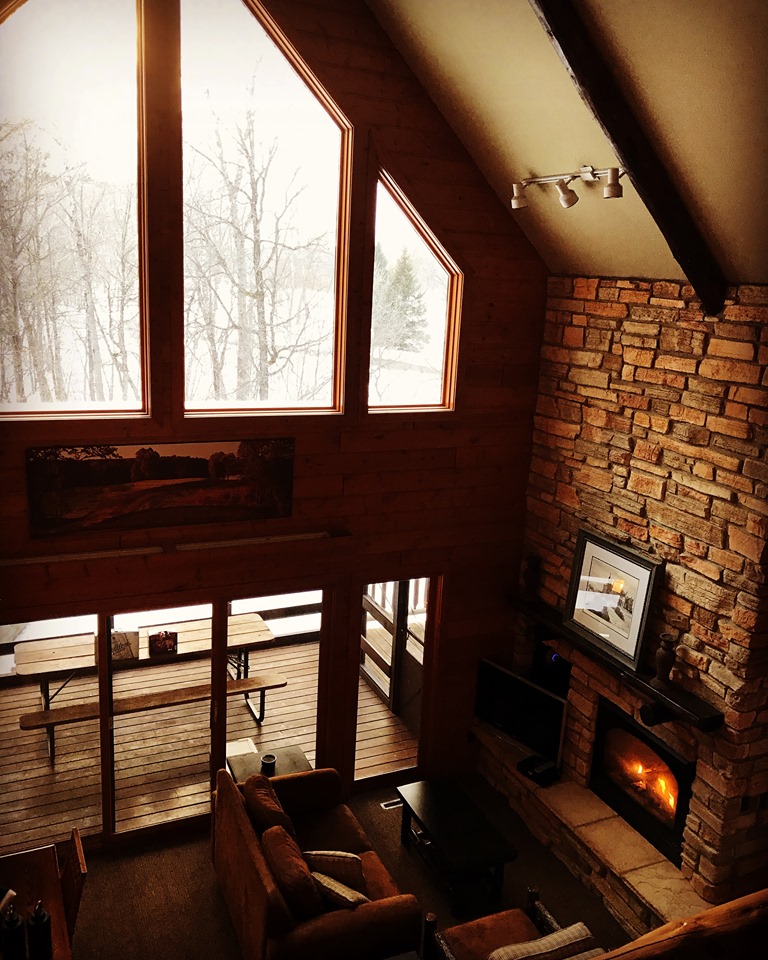 I continued to work out, enjoyed some Tai Chi Chih and yoga on the mezzanine, some snowshoeing across the frozen lake, and a last minute 10 mile practice walk in prep for Key West.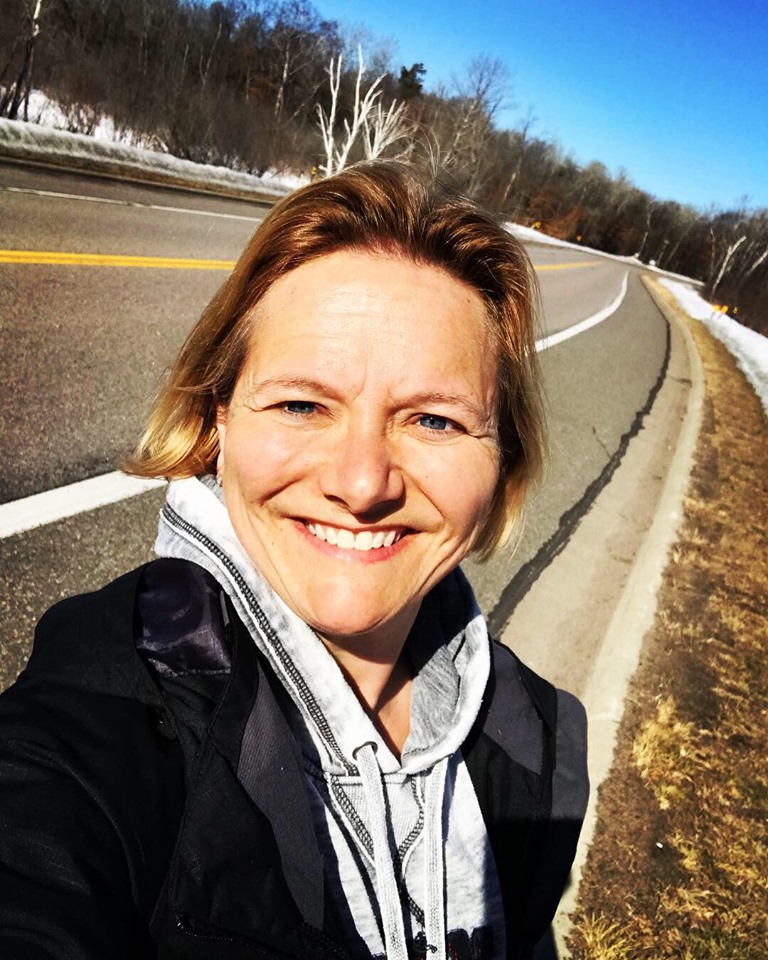 I hit the target mileage, but those all too familiar aches and pains hit back. But no matter, the plan was set into motion as I jetted off to the Sunshine State.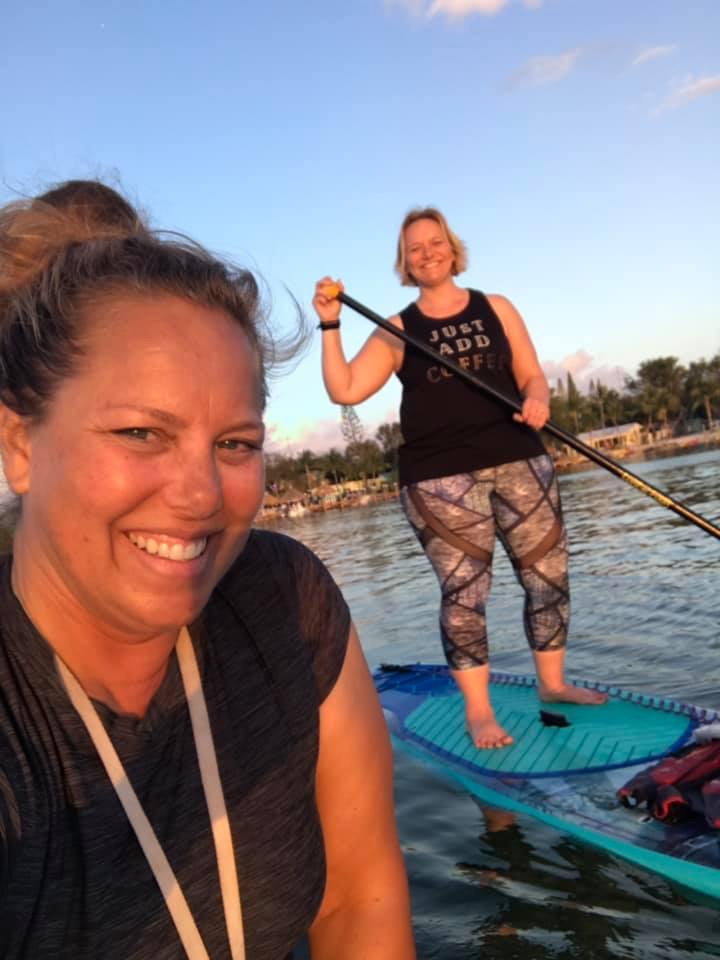 I instantly forgot it was winter when my hotflashes became blow torches. But I barely noticed because paddleboarding!!! I was thrilled to spend some quality time with my twin cousin who loves the great outdoors as much as I do!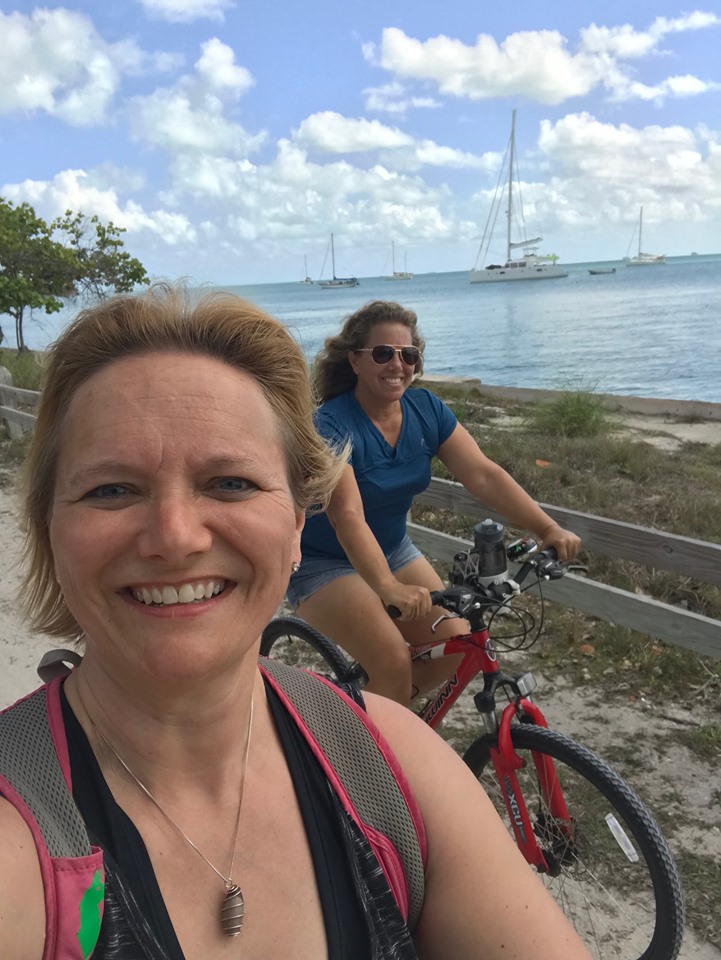 And what a perfect place to start training for another upcoming event!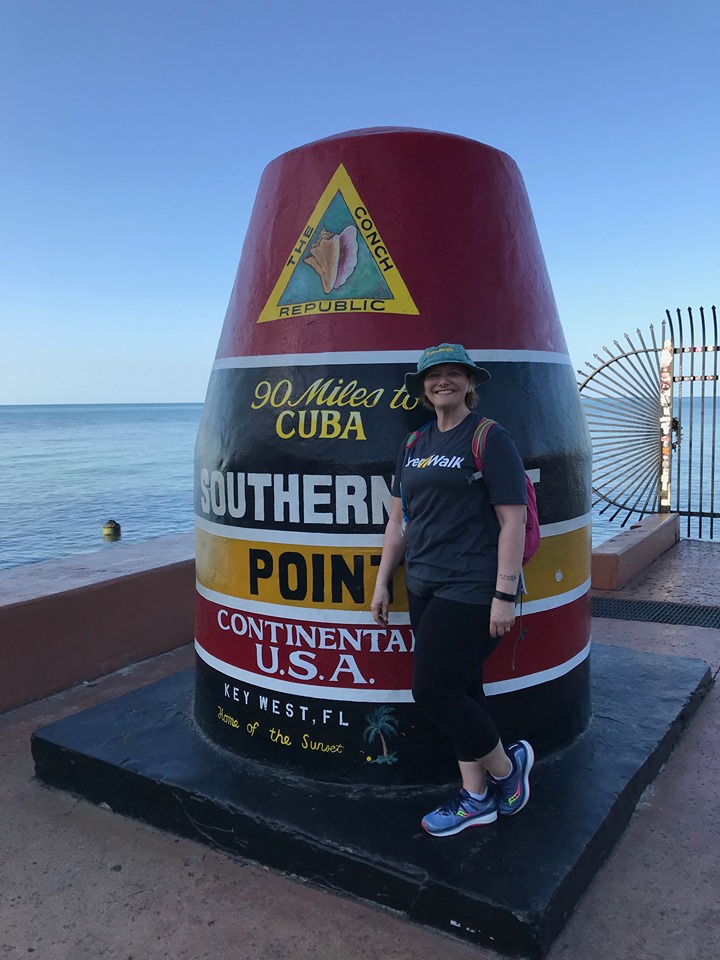 And suddenly I find myself face to face with the morning 10 milers I'd been obsessing about for months, with a host of fellow walkers on the same mission…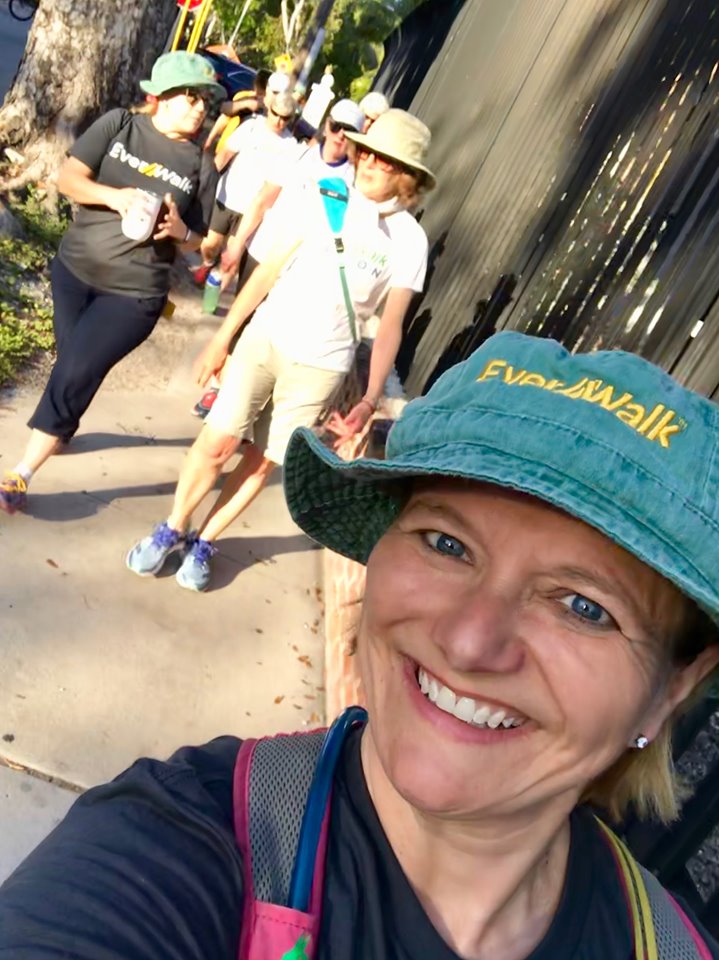 What an honor to spend some time walking beside swimming LEGEND Diana Nyad!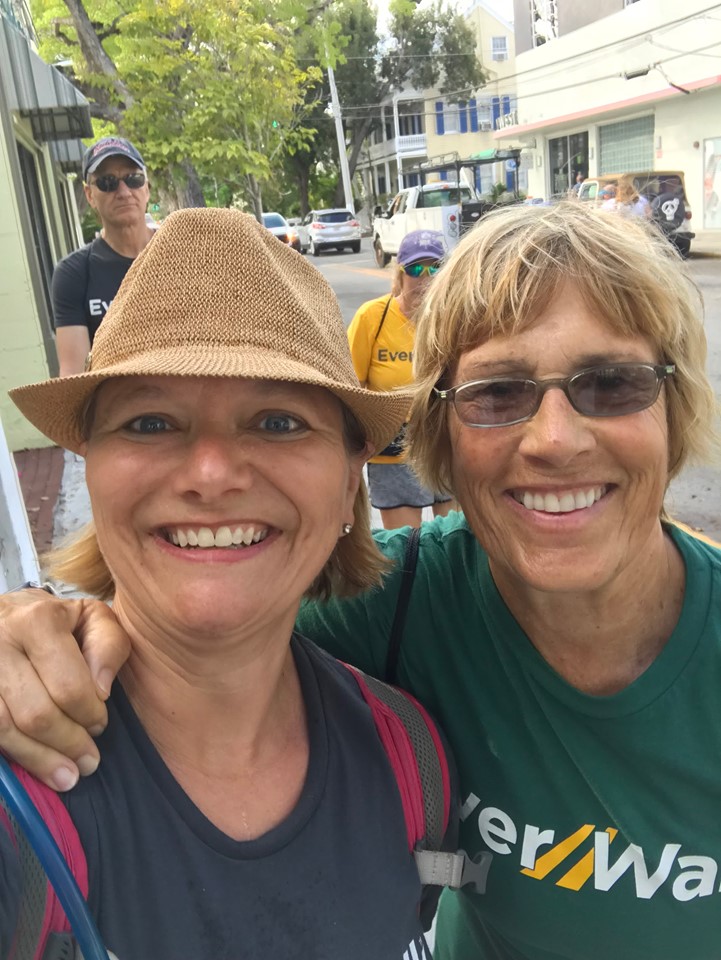 Even though it was just walking, it took a heavy toll on my angry knee. So I took a much needed morning to rest in a place I return to again and again in my soul. An enchanting spot to read, reflect, journal and relax. I soaked in hours worth of sunny, cosmic, healing vibes!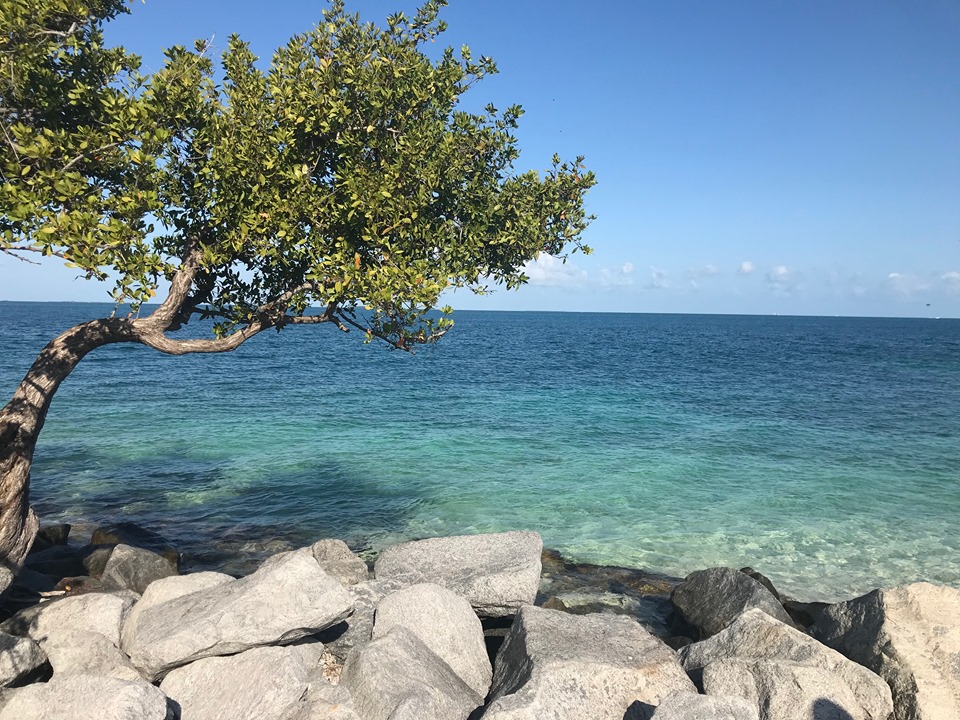 I flew home from two weeks of paradise IN a potent snowstorm, telling myself I could easily survive whatever winter had left to dish out. But I quickly lost my warm weather buzz and slid into a familiar slump. I was going through the motions at the gym, tolerating/ignoring my knee's chronic crabbiness and nearly succumbing to cabin fever. But I continued to force myself outside and soon rekindled my love affair with Old Man Winter. And before I knew it, the snow all but disappeared. It was time to make good on a promise I made my newly 50 year old hub. I agreed to ride RAGBRAI one more time so he could experience it too. A 427 mile ride across Iowa required a better bike than he had, so Happy Birthday to HIM!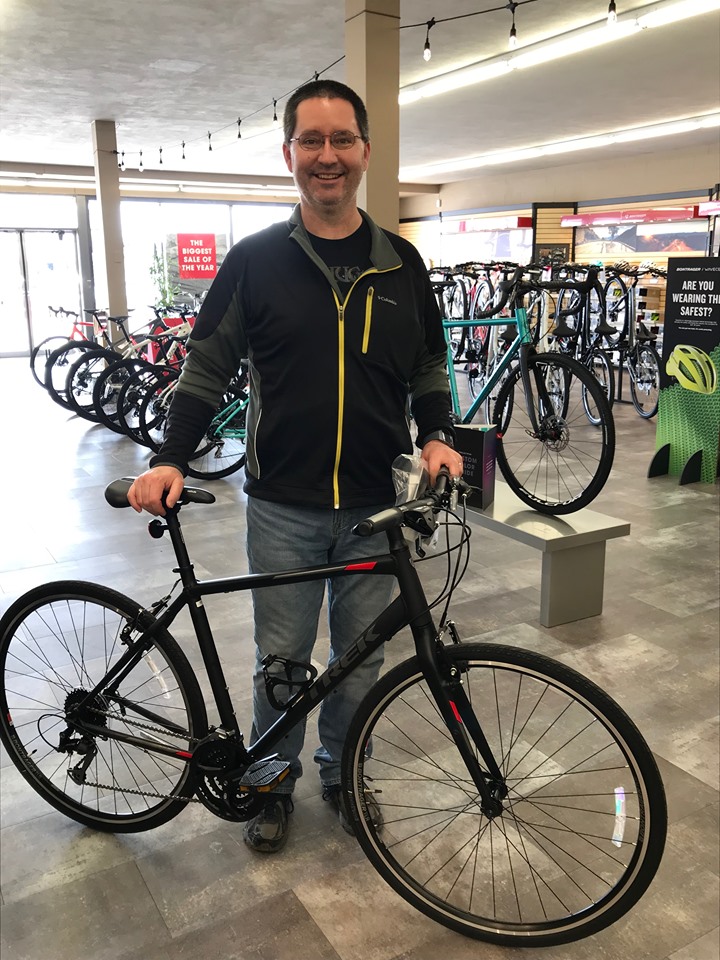 I admit, thinking about all that riding scared the crap out of me…I cringed just imagining how my knee was going to wreak its revenge. Again, no matter…we hit the trails immediately!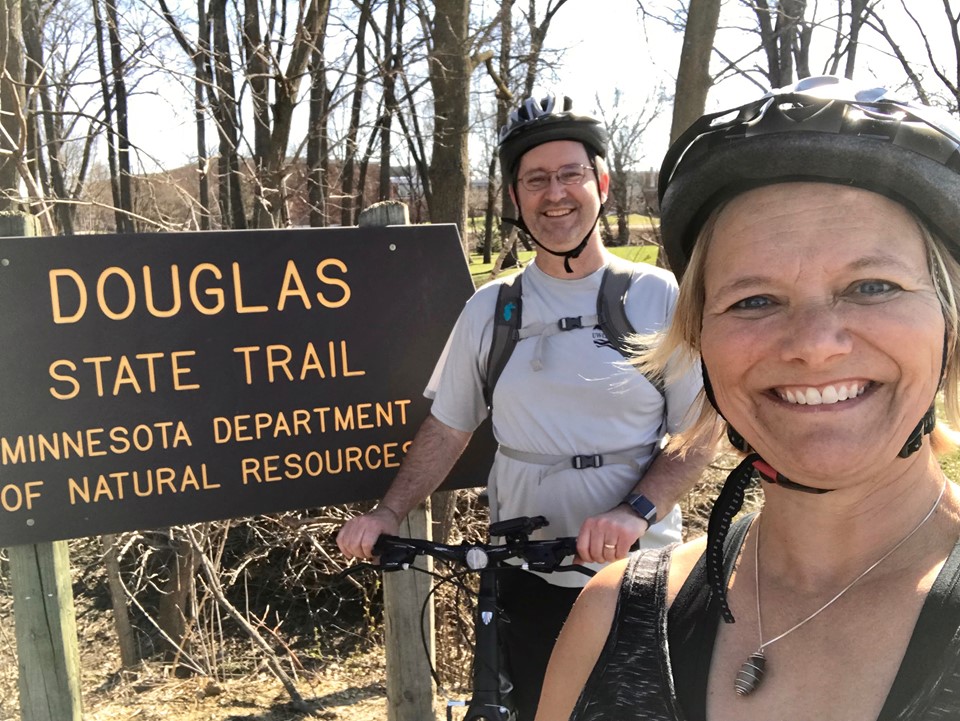 Within a few weeks, I noticed some profound improvements! Maybe it's the gorgeous weather, perhaps the piles of new endorphins? And it might have something to do with the magical outdoors…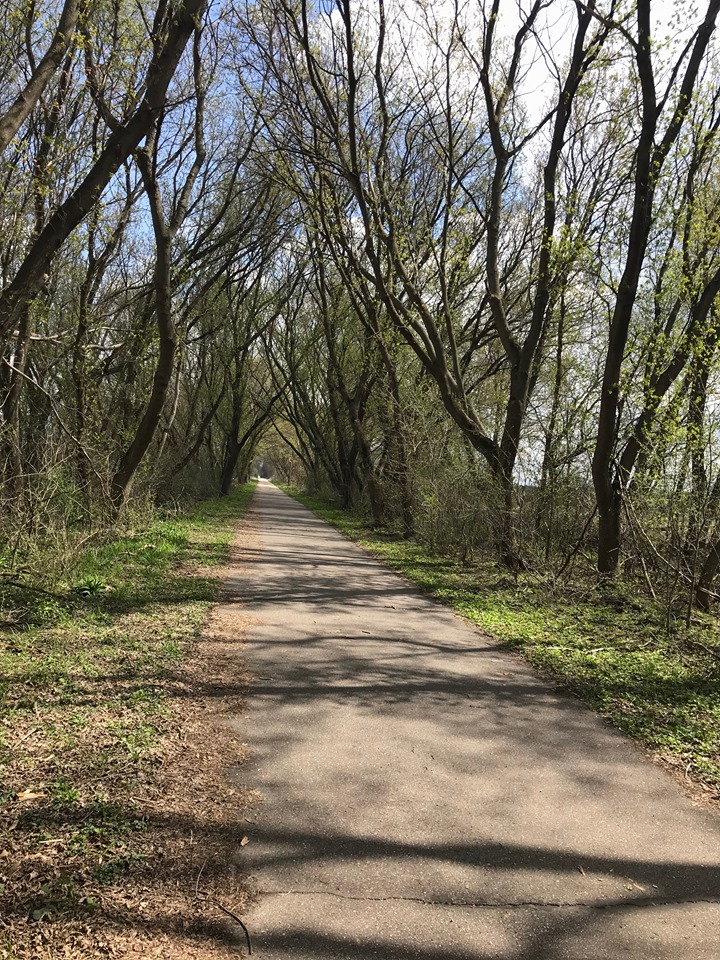 My mood is markedly more positive, I am EXCITED to get to the gym for the gains, and I can't believe I'm even about to say this…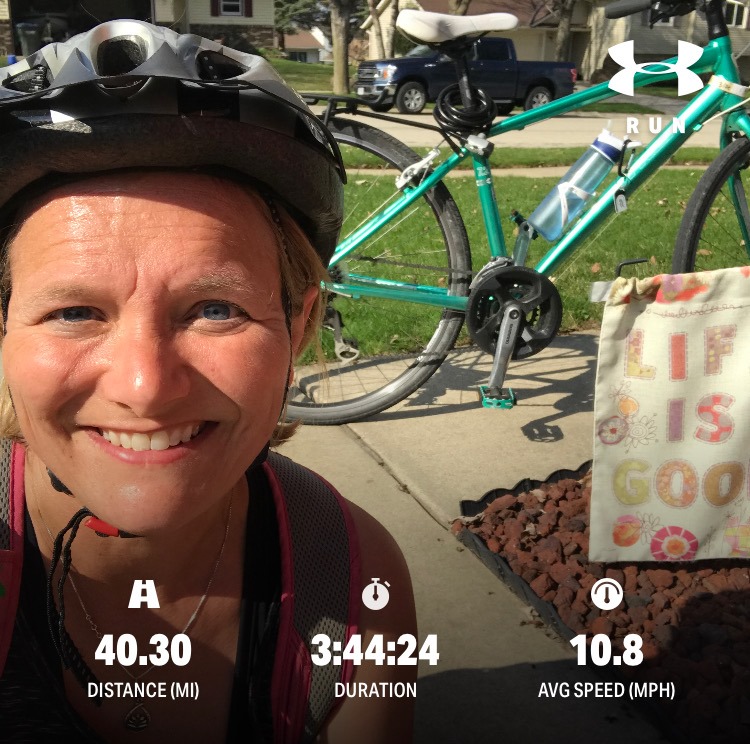 With each training ride I assumed would anger my knee more and more it's, in fact, the opposite!!! I'm feeling stronger, I can put full weight on that leg and the pain I've learned to mask for almost three years is GONE! Now if I could just talk my sore behind into enjoying the ride haha!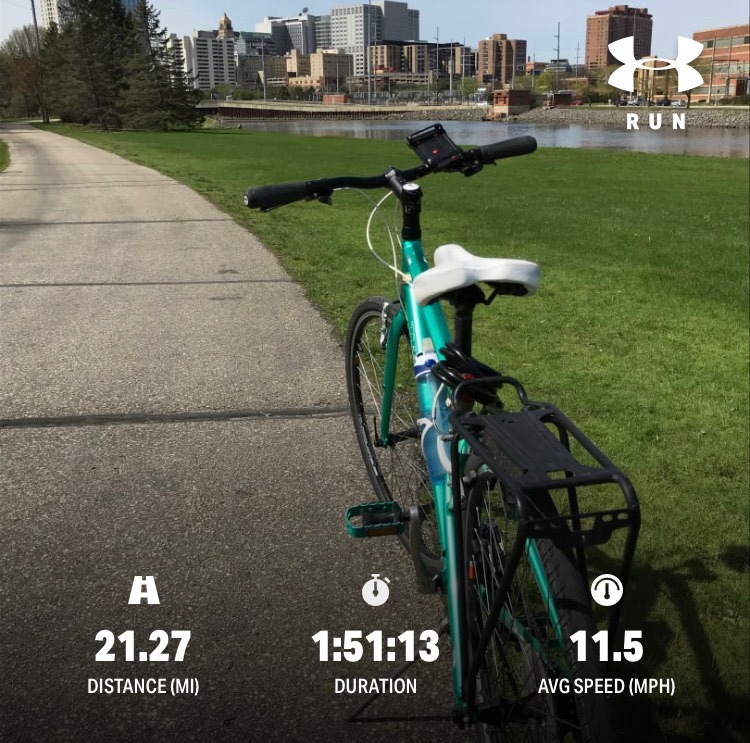 If this is the knee fix I've been looking for, I'm never going to stop biking! I've found alignment, Friends, and I eagerly proclaim…I'M BACK!!!