While raising two teenage boys, I often wondered what it would be like to have some girl time. Several years ago I'd seen a booth at a community event promoting a local mentorship program and knew it was speaking directly to my heart. The idea simply refused to leave me alone, so a year ago I acted on it.
Meeting up for a couple hours a week, we've had an unforgettable year. Running and bicycling are major components of this program and I love both, but Kiara was less of a fan; so the goal we set was to sample as many experiences as we could squeeze into that year, like Zumba on the Plaza…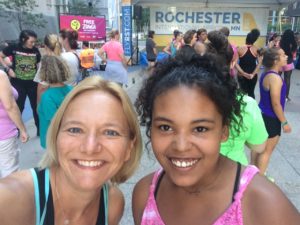 Some orienteering and hiking…
And more hiking…
We worked on some tennis skills…
Headed to the pool…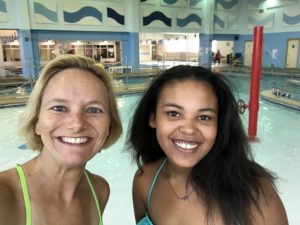 Did some impressive cardio and strength training…
We did manage to hop on a bike a few times on open trails and studio cycling class.
We even climbed the walls!
We took some cooking classes and tried new foods like parfaits and pancakes and hummus, oh my!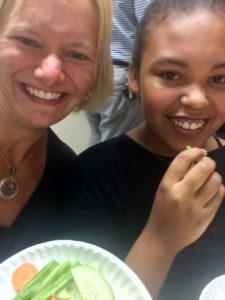 We just kept showing up for one another, laughing all the way!
Playing hard was our job and we rocked it!
We met some great people like former Minnesota Vikings quarterback Tommy Kramer.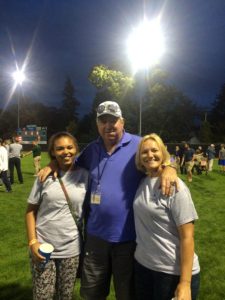 And hometown legend Darrell Thompson…we'll forgive him for playing for the Green Bay Packers haha, because he's the outstanding president of Bolder Options!
Motivational speaker, Inky Johnson inspired us to keep moving forward no matter what!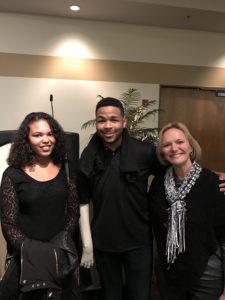 And that was valuable advice because throughout the disappointment and unpredictability associated with an injury and a halt to my beloved running, Kiara was the constant that kept me focused and determined. We just got creative and kept going…like to the library!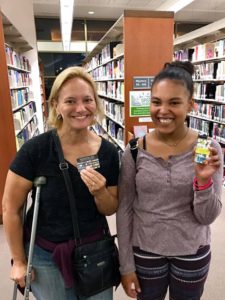 And her first yoga class, namaste!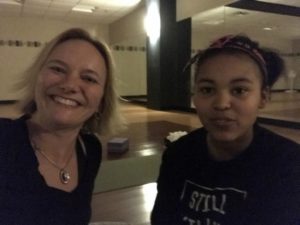 One of my favorites was taking her on her first snowshoe trek. Yeah, she really blazed the trail!
This mentorship never felt like work because we played our way through the year!
What a treat to throw animals into the mix!
We did sneak in some volunteer "work" but that was fun too!
And went right back to play, although sometimes it was one heck of a workout. So proud of Kiara for squatting, lunging and drumming her way through BarreAmped and Pound Fusion. I don't think we ever sweated more!
Where did time go? This week after countless adventures together, we graduated from Bolder Options stronger and more confident than ever. But I don't think this is the end for us…it's merely the close of a very good chapter.