Happy New Year, Friends! I was truly inspired by each of your giveaway entry comments…your goals and intentions for 2018 motivate me to move forward with similar aspirations. It's time to announce the lucky winners for today's New Year's Win-It Wednesday!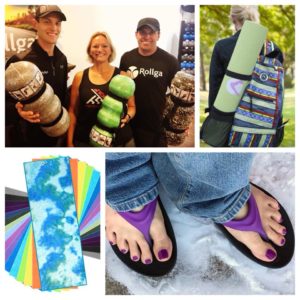 I want to take this opportunity to thank each of our generous contributors; many thanks to our friends at:
Our lucky winners are…
Aurorae Yoga mat, tote & beach towel:

 Tina 
OOFOS choice of one pair recovery footwear: 

Julie 
Black & Gold Mix Rollga Warrior foam roller: 

Missy
Congratulations, Winners! I will email each of you for contact information. Many thanks to all who entered.
Now let's all get with it, to put in the strong work and focus it will take to achieve our goals and intentions for 2018…putting out Best Foot Forward!