Friends, I don't know about you, but summer took hold and had its way with me…not in a negative way, just the contrary. I found myself in adventure after bold, new adventure and got very happily distracted. So for those of you that have been faithfully participating in my 52 Fridays weekly journaling activity, I apologize. I hope in its weekly absence you've taken time to experience some summer adventures of your own. But I'm back here in my comfy chair and ready to dive into this week's prompt. Pardon me while I dust off my journal haha.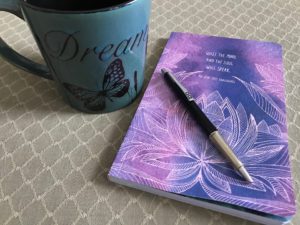 I've got my tea and I'm ready to explore a thought that's been quite active in my mind lately. The below photo was taken a year ago this time. It's from a trip I was able to share with my mentee that proved just how bold we were at trying new things. If you missed that memorable post, you can read it here.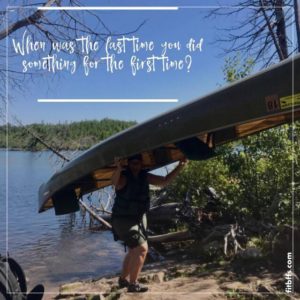 Friends, I've been spending the majority of my summer at it again…having dreamt up the things I've always wanted to do, then making plans to make those dreams reality. Because here's the thing…I'm not getting any younger, and the older I get, the longer the list of things I hope to try becomes.
So on this week's 52 Fridays, I ask you, Friends…when was the last time you did something for the first time? Is this something you think about every so often, or do you push those thoughts away because you tell yourself to forget it?
The more new things I've tried for the very first time within the past few years, the more vibrant, alive, fulfilled I've become. What things would you like to try if you began telling yourself you can, rather than you can't? If you haven't already, start a list. The longer the better!
I would LOVE to hear some of the things you chose to include on that list if you are willing to share in the comments below…it would seriously make my day!
Once you've worked on that list for a while, sit with it. Take a good look and decide which things you want to pursue first. Then all you have left to do is set your mind to making it happen and putting your Best Foot Forward!
What are you waiting for?!?