Friends, it feels like an eternity since my last blog post. Just before Christmas, I turned onto a new section of trail along my continuous journey toward wellness. Here's the humbling photo depicting that starting point…is what it is.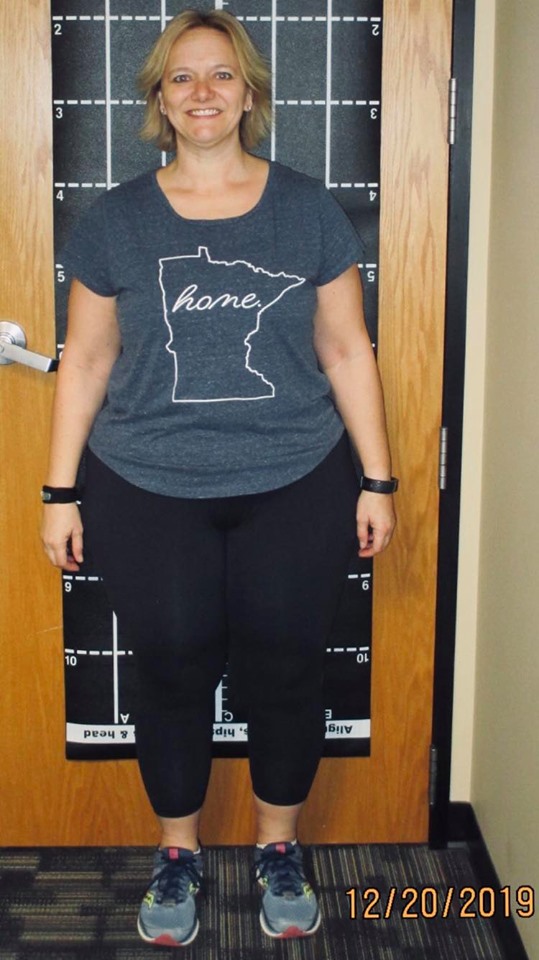 It was a restart of the same holistic weight loss program I slayed back in 2012-13, so this re-entry was kind of like the 2.0 version…who knew that shortly it would become a more challenging master course? I'm older, more beat up and my horomones are vying for complete control, even more reason to hit reset, right? It was well past time to regain focus and I was so, so ready to ignite and set flame to this leg of my journey. See, I'm still dreaming and working toward a healthier me, but extenuating circumstances and that darn voice within immediatly started saying I'd never reach it. It all but extinguished my fire.
Mere days in, so many new struggles attempted to knock me down, that I began likening my situation to Miley Cyrus' song "The Climb." It was uncanny how aligned this road was becoming with that song!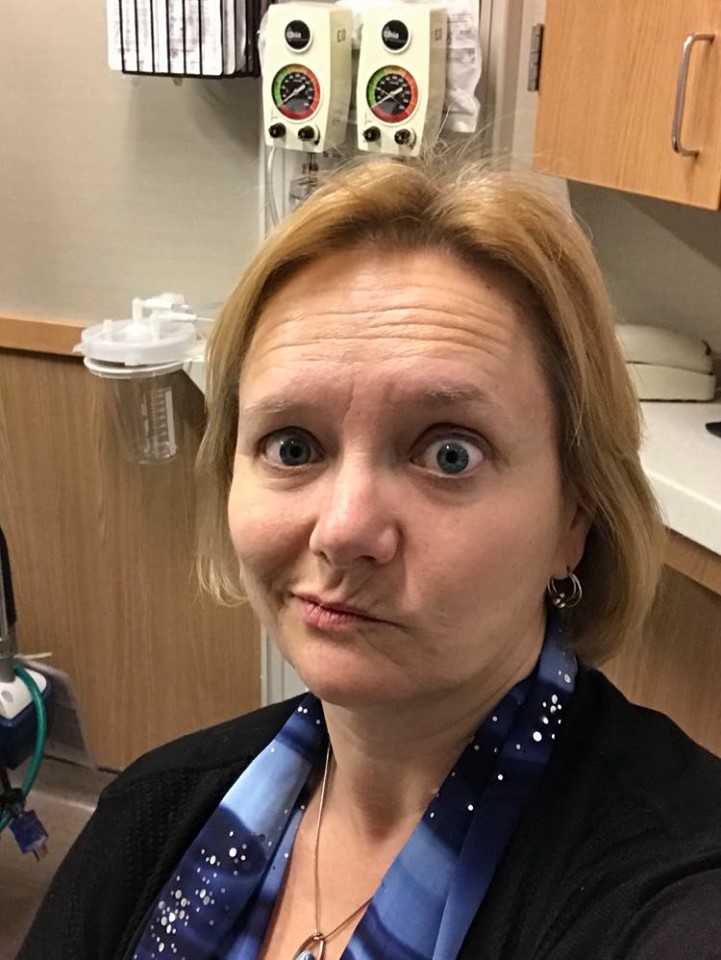 I suddenly became support person for my brother that landed in the hospital with an appendix so outraged, they couldn't remove it yet.
Every time I've been in that hospital, I've felt literally trapped. Time and energy are consumed in mass quantities and there's nothing left but exhaustion. My big bro was discharged Christmas Eve night and that's when the uphill battle really began for both of us.
I did all the little things I could to fit workouts and good nutrition between my everyday family stuff, work and my brother's check-ins at the hospital. But as the song suggests, "always gonna be an uphill battle," and this one felt like it was trying to knock me down. At this time, my mom was wintering solo in Arizona with unmistakable signs of dementia. I seriously felt lost with no direction…which way to turn? With my bro out of commission and no other siblings to share the load, it was clear to me at this point, I couldn't allow this all to take me down…I had to keep on trying to find time for me. I kept my head held as high as I could even though I felt like crying my eyes out at most inopportune moments/places like the gym, work, social gatherings, etc.
I reminded myself I had to be strong and keep pushing on. But at the same time, I had to grant myself some major grace knowing sometimes, in my endeavors, I'm gonna have to lose. At the moment, it felt like my weight loss endeavors were smothered.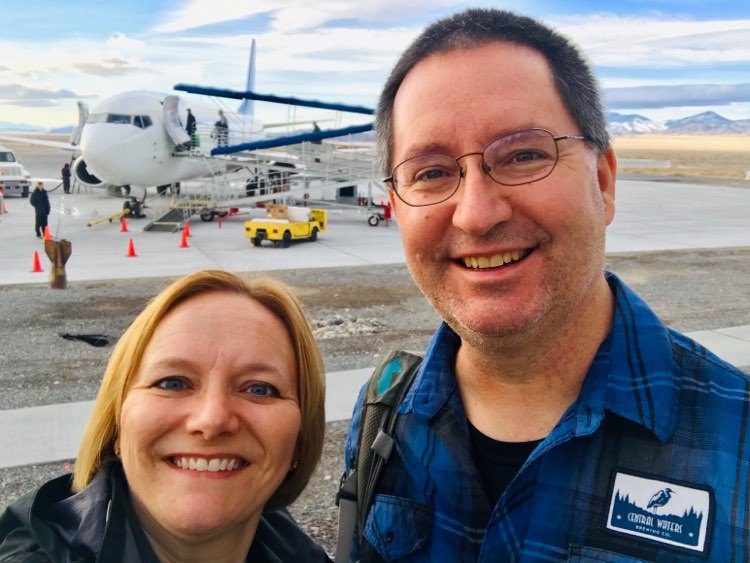 An upcoming short vacation I had planned, before all hell broke loose, had me questioning which way to turn. I didn't want to lose this one. I had others I was responsible for to consider, and many people giving me opinions. In the end, I set all my ducks in a row, trusted my gut and decided that little getaway was what I needed most. And that afforded me some much needed time with my husband as well as a meetup with my faraway soul sister.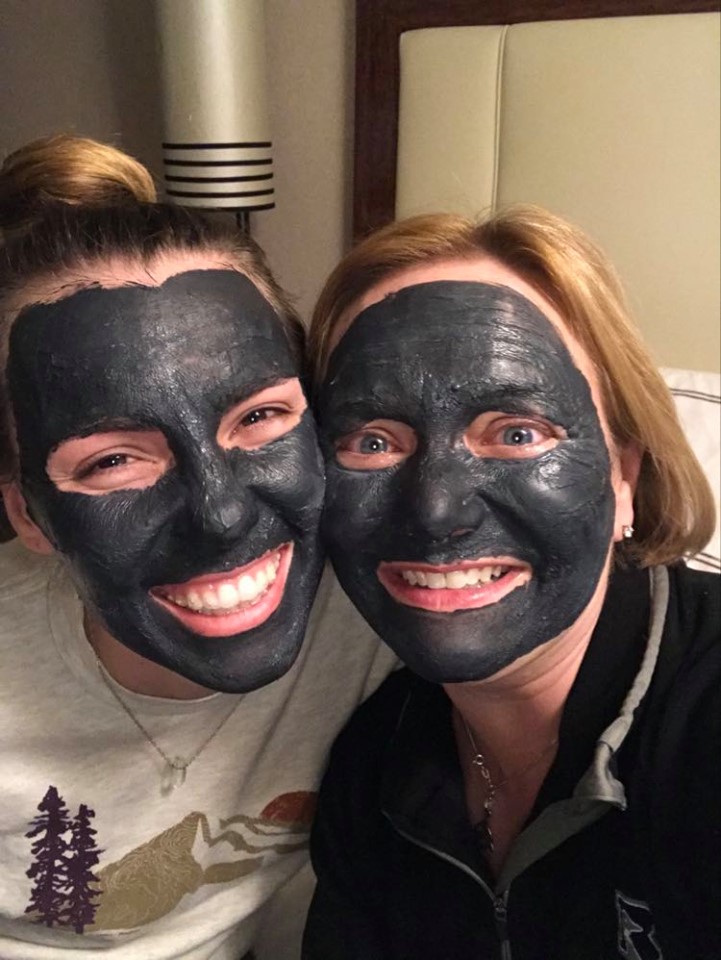 The respite was exactly what I needed to recharge so I could come back to everyone and everything stronger and ready to face whatever came next. And am I glad I did, because I got thrown right back in the hot seat, or plane seat to Arizona; it was time to bring my mom home so I could help her instead of just worry about what I couldn't do for her from afar.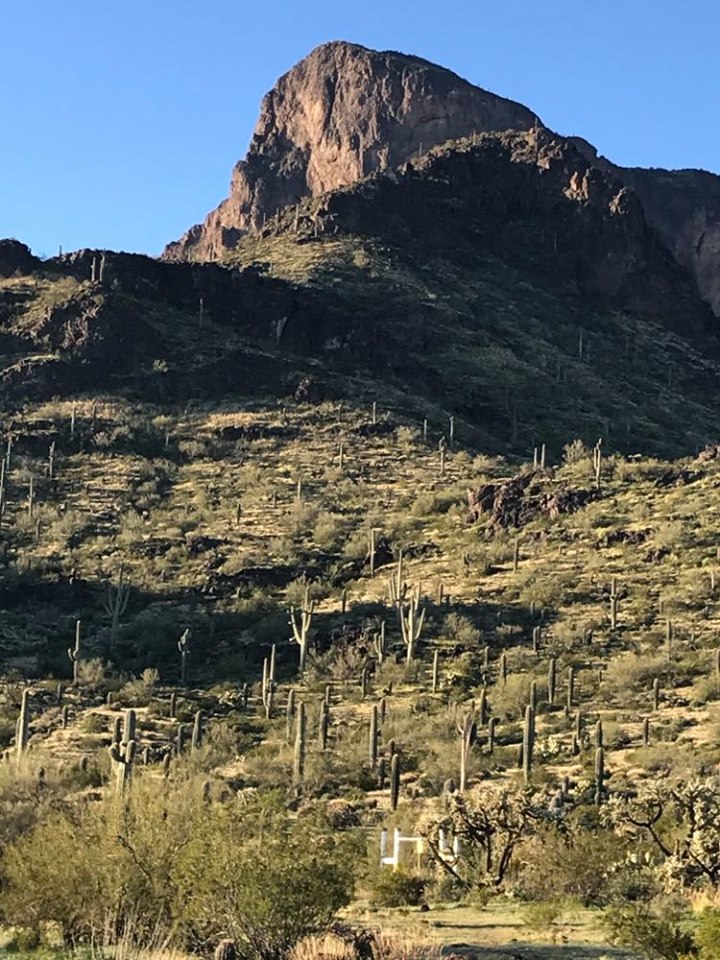 Knowing it was perhaps the last time I would be in the area, I had some unfinished business that seemed all too appropriate. Picacho Peak was a nearby mountain I had meant to hike/climb everytime I was down there, so it seemed to be now or never at this juncture of the sojourn. I felt like I had something to prove to myself. I did my homework to know this was going to be an uphill battle as in a difficult, strenuous metaphor for what was going on in my life.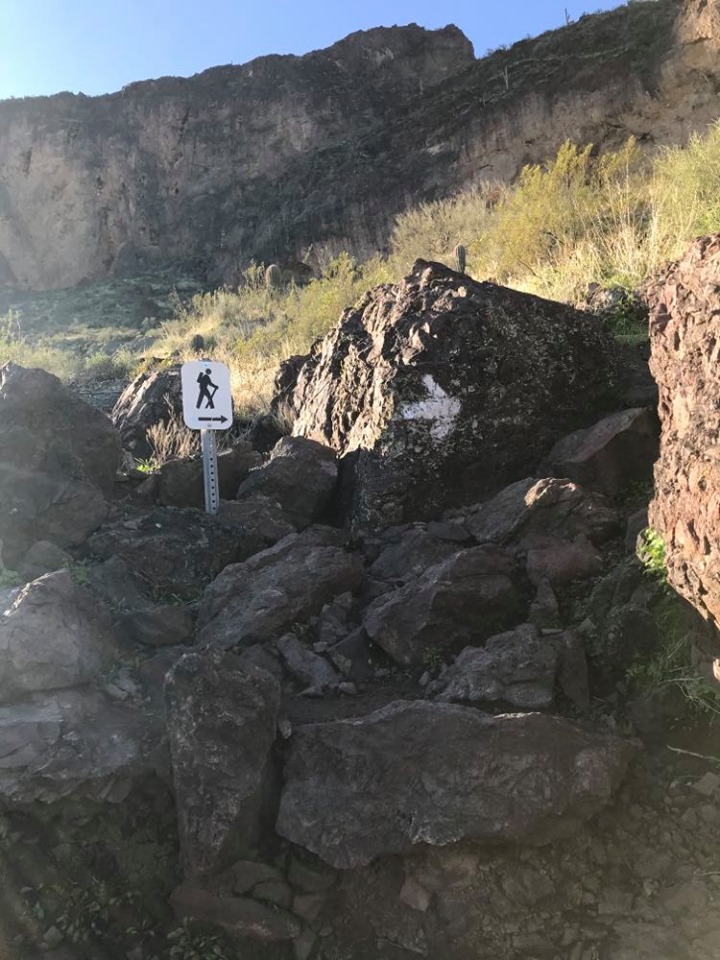 Though parts of it were downright dangerous, I reminded myself it just wasn't about how fast I got there. I was simply determined to tackle those chances I'm taking, the struggles I'm facing. Sadly, in my heart, I knew I was going to be climbing tougher, more terrifying challenges in the future with my mom's declining health.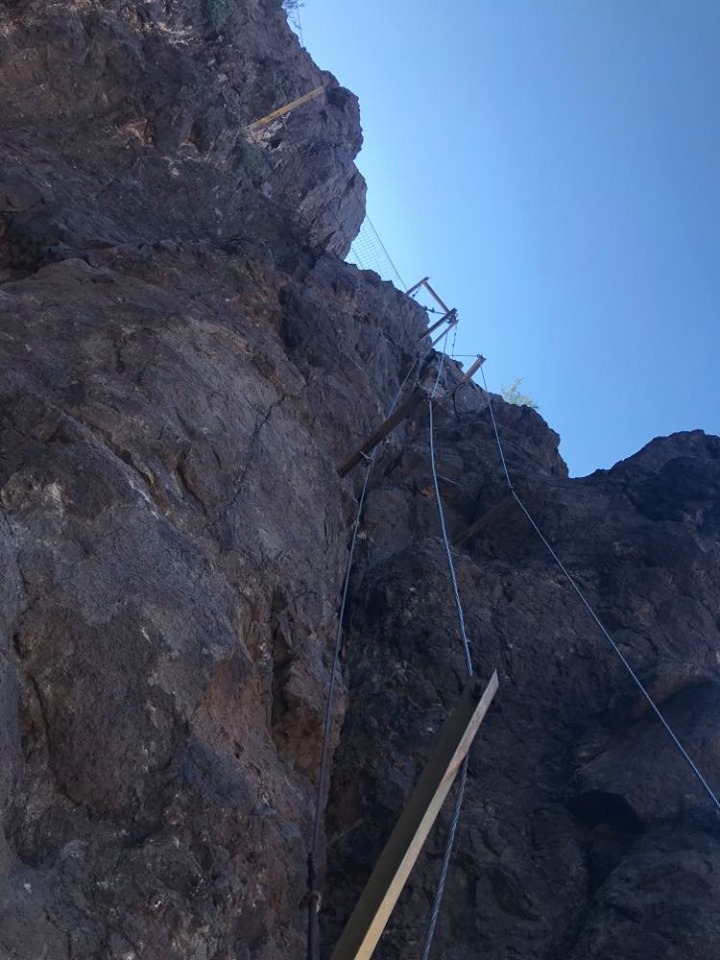 Though stretches of Hunter's Trail/Picacho Peak were the hardest, sketchiest thing I've ever done, I know it doesn't compare to what my heart will be going through in the near future, I just have to keep pushing on. I have to keep moving, climbing, and keep the faith as Miley urges.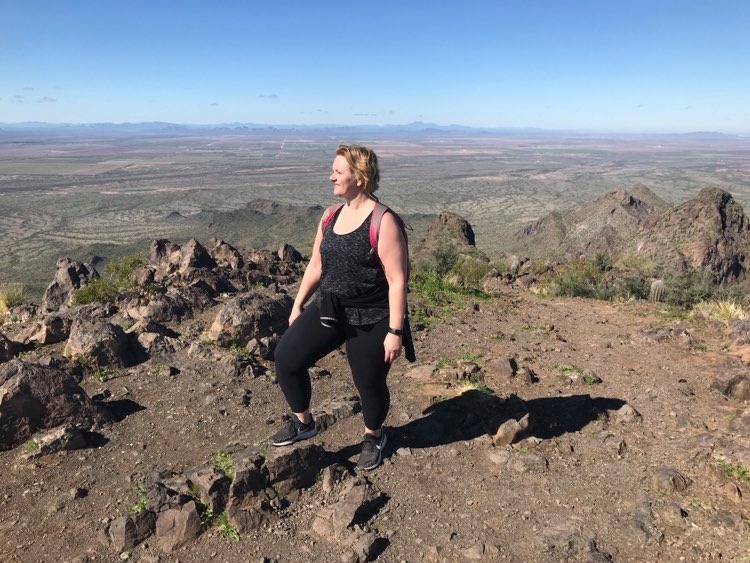 At my own pace, in a body that's proven its strength again and again, with plenty of what sustains me (water, fuel, faith)…well, I knew I could do it. And I stayed up there long enough to remind myself…there will always be another mountain that I'm always gonna wanna make move. And I should listen to those desires within because stretching myself, taking important time for me…these are going to be the game changers for my soul.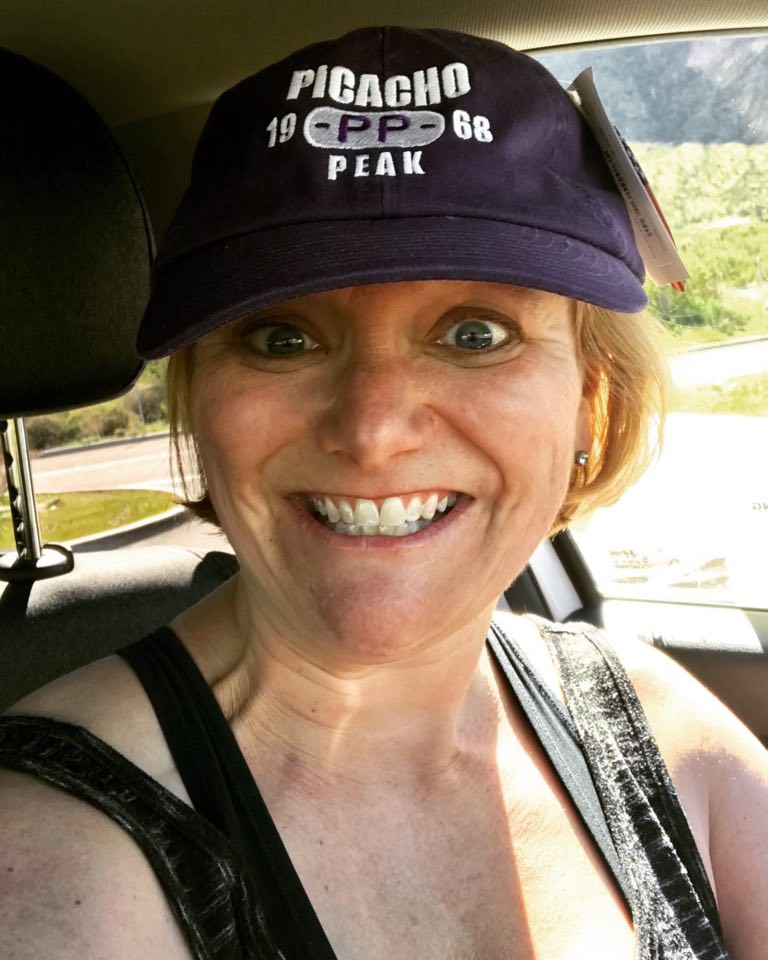 I figured as much effort as I put in, I needed a little reminder of what I had just accomplished…love that hat! I'll be sure to wear it on days I need to dig extra deep. And with that, it was time to pack my mom's things up and bring her home.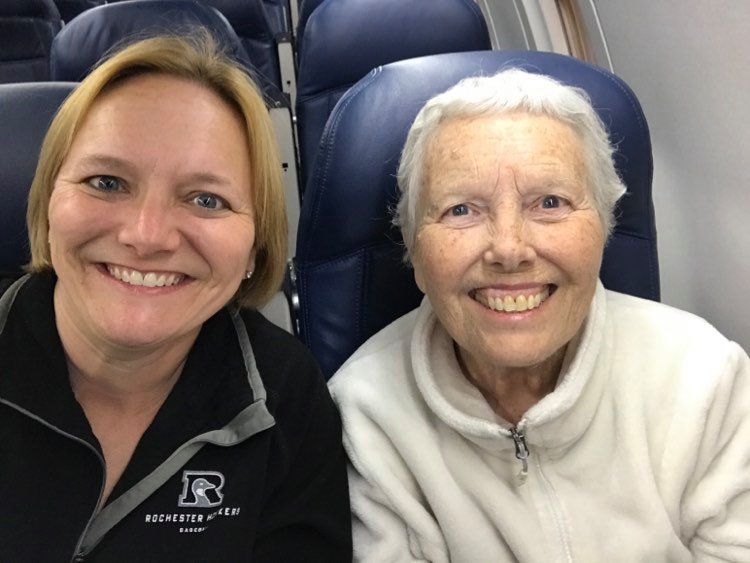 No sooner did I get her home and settled as best as I could in this frozen trundra, it was time for someone to finally get rid of an appendix!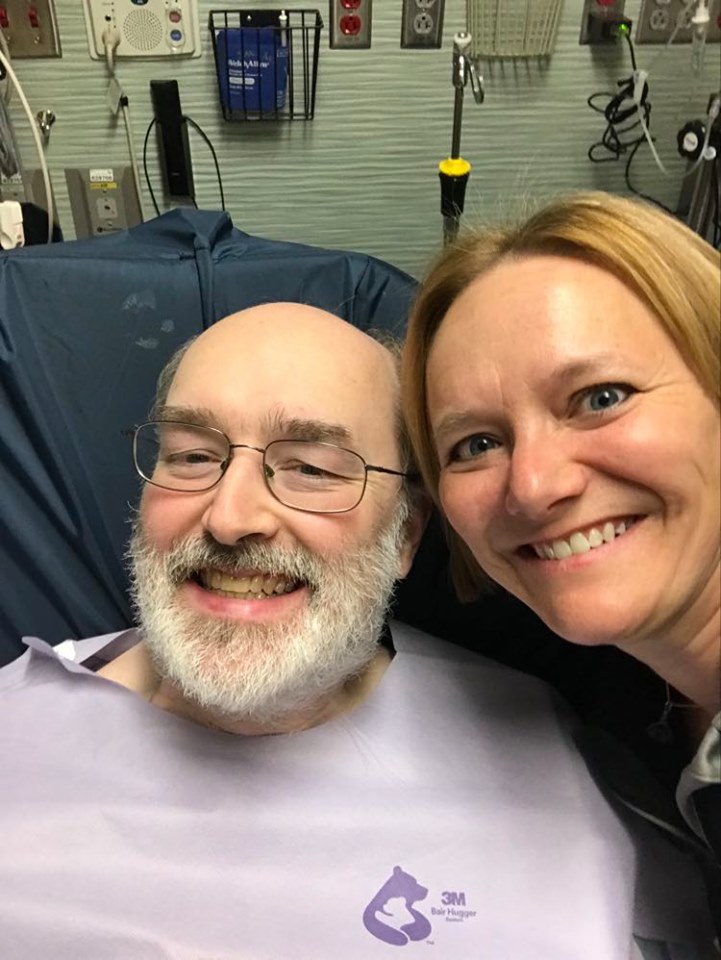 Friends, if you've managed to read this far, know I appreciate you for listening. All of us are on this forward journey of life with our loved ones. We can be oh so grateful when life is calm and uneventful. But I invite you to take the inevitable struggles in stride, because it's not about what's waiting on the other side of these mountains. Just keep moving, keep climbing, (take care of yourself the best you can throughout) and keep the faith. These challenges with our loved ones, they are the moments we will remember most because it's all about the climb!