I apologize for the late nature of this post, Friends, but I just returned from a recharge in Portland this afternoon and couldn't wait to open a package that awaited my return. Cents of Style has done it again; they've provided me with the choice of one of their best-selling products…their Be Series graphic t-shirts.
I had zero difficulty choosing the right tee for me! Readers, if you've been following me for a while, you know since my weight loss transformation began, there is nothing more I've wanted out of life than this…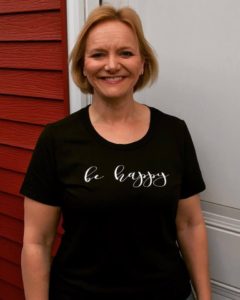 It is my life's goal to be happy, so this shirt literally fits me to a T…there is nothing I'd rather be! Happiness is the result of slowing down to appreciate the simple pleasures like treasured time with family and friends, a rejuvenating walk in the woods, taking time to do what's calling within my heart.
Yes, this tee is who I want to be, but you might want to be something else, and Cents of Style has you covered too! How about one of these…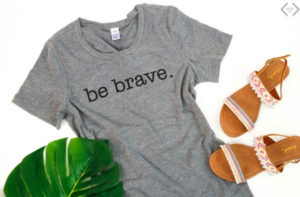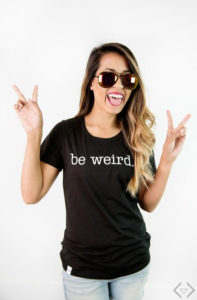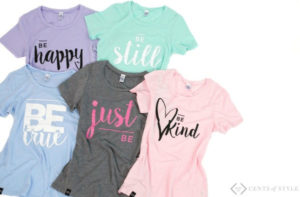 Friends, Cents of Style has made it comfortable and fun to be exactly who you are. This weekend only, using the code BESTORY, you can get each of these fresh, fun t-shirts here for only $15.95 with Free Shipping!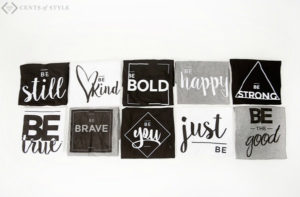 While you're there, take a look around at their wide array of the latest in trendy clothes, shoes, scarves and jewelry, all at affordable prices.
I especially love this store for its mission: To empower women to lead bold and full lives. We believe that if you look good, you feel good. And when you feel good you can do good for others around you.
I LOVE that!
I hope you take advantage of this sweet opportunity to be uniquely you. But remember, this Fashion Friday deal is only available thru 4/30, so don't miss out and don't forget Mother's Day is coming up too!