Growing up, my parents taught me a LOT about gardening. They grew an impressive vegetable garden each year and included me in every aspect of its growth. I'm grateful to have learned the process. So much so, that I've carried the practice into my adult life. I'd like to say I'm half the gardener they were, but maybe someday I'll get there.
Our family's time-honored tradition of planting occured every year between May 14th-21st for reasons I'll get to in a minute. I wanted to follow this rule, but was incredibly busy all week in preparation of some pretty important events.
Our family is growing. Hitting me square in the feels, our oldest son Logan arrived smack-dab into adulthood Friday night, graduating from the Mayo Clinic's Paramedic Medicine Program. That sweet little heart of a boy has grown so much and is ready to save the world one person at a time!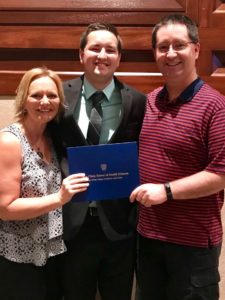 And the family is growing in other directions too…Saturday afternoon, my amazing mother-in-law did an exquisite job of helping me shower Logan's fiance in a lovely manner. We will soon be adding this beautiful young woman, Anna, into our tribe. Again with the feels, Friends!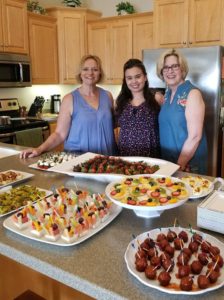 So yesterday I needed to decompress, to let it all sink in how quickly this precious life goes by. I found myself out in that garden…boy did that thing need attention to get it planted by my deadline.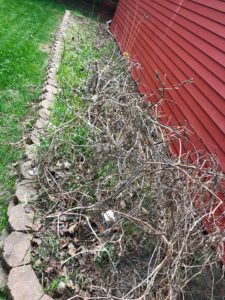 See, we used the May 14th-21st span because the frost is generally done by then, an easy rule of thumb for us to remember because those dates are my brother and dad's birthdays. My dad's birthday was rolling around again, this the 7th year we'd celebrate without him. These special days so hard to get through, yet I've grown, Friends, and I had a plan to observe this year a bit differently.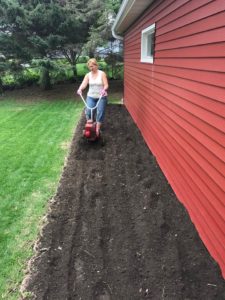 I'm stronger these days, more grateful for EVERYTHING! I couldn't help focusing on that gratitude yesterday as I rototilled with the tiller my dad gave me when he stopped gardening. Couldn't help feeling him holding on because the thing is a BEAST! I planted all my seed vegetables yesterday but saved the seedlings for today.
I purchased my plants just as it began to rain. Drat! But do you know what? I was so determined to finish planting by the 21st that I did it in the rain. He's probably the one up there who made it rain anyway…he was quite the jokester and why would now be any different. Instead of feeling the familiar heaviness in my heart, I smiled.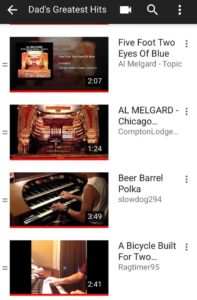 I wore one of his favorite shirt jackets, played a playlist of all the songs just like he used to play on the organ, and I got it done. On time! The birds we both love were out there singing too…it was as if he was right there with me, and we had a ball. I can't wait to watch this garden grow and think he had something to do with it. This felt like the perfect way to spend his day.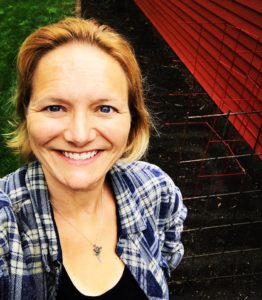 Birthdays have always been very special in our family. I look back to one of the last we celebrated with him, and gratitude hits me square in the heart again…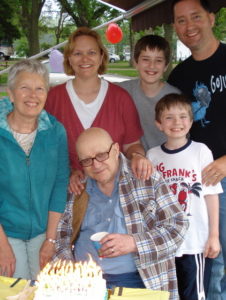 I came upon a video on Facebook the other day that best illustrates how we grieve; it made HUGE sense to me. Check it out here.
I wanted to share it with any of you missing a loved one so much it hurts. As I think back to the pain of missing this guy these past seven birthdays, yet moving forward with an abundant, happy life, it makes perfect sense. I'm growing around the grief.
Happy 82nd Lotus Conrad, thanks for being there today!