Friends, amidst the feverish pace of holiday preparations, I was able to hit pause on all of it last evening. A profound opportunity allowing me to return to inner peace, I left completely recharged. Does this sound like heaven? Well I assure you, it came as close as I think I've ever been.
Jon, owner and operator of Nalu Float in Rochester, MN generously provided me with a 90 minute complimentary float in the hope I'd share my experience with readers.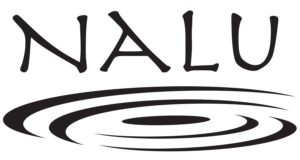 If you've never heard of floating, this is an experience like no other. Nalu operates two float tanks that each hold 800 lbs of epsom and water at a depth of 10″. The water is heated to 93.5 degrees to duplicate skin temperature. You can read more about floating at Nalu Float here.
I've floated at other establishments before, but what sets Nalu appart from others is the warm, welcoming atmosphere. I felt right at home, probably because this business is nestled within a cozy home.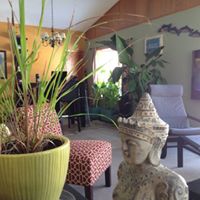 The waiting area, bathroom and float room are decorated with serenity in mind; they are spotless too! All the little extras like the pre-float meditation, luxury toiletries, robe, slippers, piles of plush towels and post-float cup of tea make this a truly exquisite experience. It's plain to see Jon pays meticulous attention to every detail of his operation to leave a lasting impression on his customers.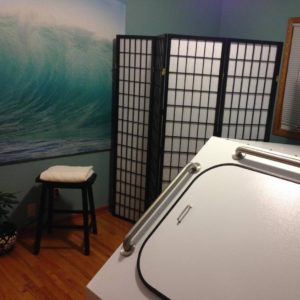 As I mentioned, I've floated in the past, so I could hardly wait to climb into that tank!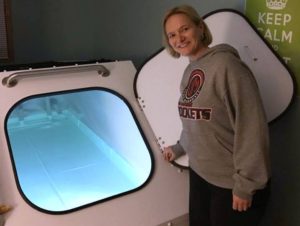 But I've never taken the opportunity to float 90 minutes. I was astounded at the results. From the moment I stepped in, all sense of time ceased to exist. I felt as though this were an out-of-body experience until I realized it was much more of a melting inward, into my inner-most being. With the simulation of deprivation of all senses, it seemed impossible to discern where my body ended and the water began. Nearly right away, I felt weightless and quite suddenly noticed all pain left my body.
The boyancy produced from the high salt concentration allowed every last inch of my body to be suspended, supported, cradled. There was zero pressure on any of my angry parts. Although I'd been to sports med, the chiropractor and physical therapy this week, this was the modality that provided the most relief. I felt all of it…my muscles, tendons, ligaments…everything relax and release…just subtly let go.
This release allowed me a complete awareness of breath. The longer I was in the tank, the more I noticed how my breathing slowed…almost as if it were no longer necessary. I was just that gone…heavy meditated! My soul was lulled by the gentle rhythm of my heartbeat. I would have to describe this sensation as tranquil solitude. A state of blissful euphoria deeper than any I've experienced in the outside world.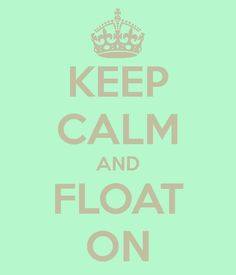 Friends, I can't think of a better way to treat your loved ones this holiday season. If you need a last-minute gift idea…look no further! Stop by Nalu's Facebook page here for details on their current gift package offerings. And while you're there, don't forget about treating yourself too. Don't forget to tell them Carla sent you!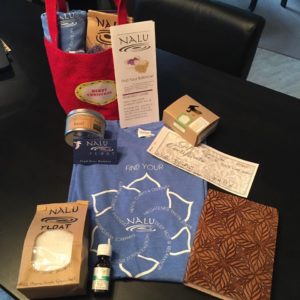 This floating phenomenon is one more healing way to put our Best Foot Forward!
I