I need to let you in on a little secret, Friends! When you say or write something, you can actually speak it right into existence. Here's what I mean…a year ago today, I posted this photo…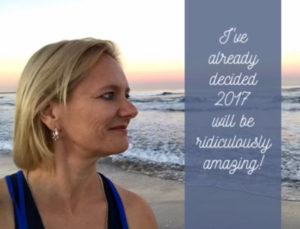 And do you know what? 2017 ended up being nothing short of ridiculously amazing! I had some basic notions of what I wanted out of the year, set some intentions/goals and went for it. Much of what I aimed to accomplish focused on fitness and wellness, while spending time with friends and family. Here's just a peek into my year…
January was a snowy one, so much of my activity revolved around it…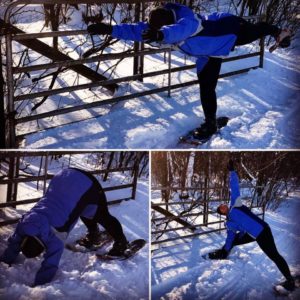 But back indoors where it was warm, I spent some time rock climbing and doing yoga with my mentee…
And there was a fun little racquet sport date night Eric and I took a whack at…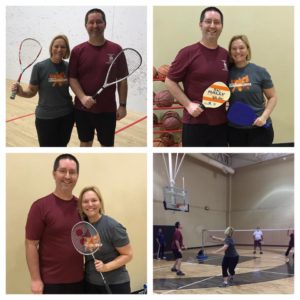 February brought more snow, so I was right back out there in it!
And took a little trip to Wisconsin for some cousin hiking, walking and roller skating fun!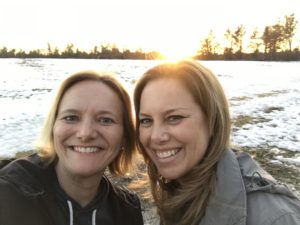 March rolled around quickly and found me hiking, biking…
And more biking…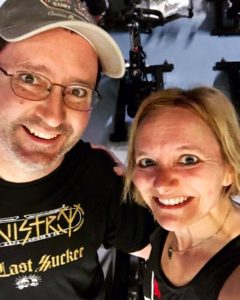 And back to Wisconsin for more fun cousin time because I just can't ever get enough!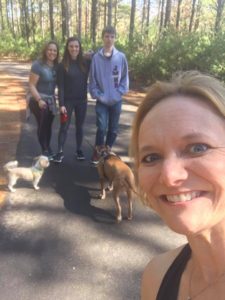 And as April rolls around, here's where all heck breaks loose and the year completely gets away from me in a ridiculously amazing way! Like Spring Break in Colorado where we hiked a mountain and got the rockstar tour of Rocky Mountain National Park from an expert!
Managed to get a bucket list workout at Red Rocks Amphitheater crossed off while we were out there…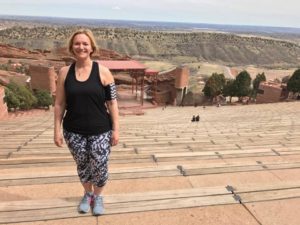 Soon it was time to head back home because I had a flight to catch for Portland, headed up to Hood River to mark Multnoma Falls and the PCT Bridge of the Gods off my bucket list with glorious cousin time!
And while we were there, I had some of the most life-changing yoga classes at Flow. Just putting this out there…I dream of taking my yoga teaching certification there someday!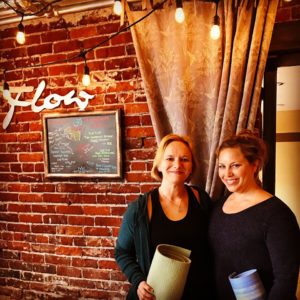 May was here before I knew it and the weather was extraordinary for lots of walks, biking and hiking!
Next think I know, I've blinked and it's June! I spent an entire year with my mentee and it's time to graduate from Bolder Options, but not before one last hard core Pound class on the Plaza!
Next thing I know, I've hit the open road, helping move my cousin and pups to the Florida Keys!
And I sure would have loved to stay longer, but I flew home just in time to leave for our annual family vacation on the lake. I don't know how, but that week goes faster every year!
And just how did this happen? I somehow blinked and it's already the Fourth of July; I'm back in Wisconsin again!
But not for long and we're back home and hitting the bike trails of southern Minnesota…
And I'm so glad I got that family time because next thing I knew, I was flying to Vegas for the IDEA World Fitness Convention/Blogfest where I met some fantastic people and learned more than I ever thought possible!
And just like that, I'm back home and it's August! But I'm not there long because I've got a fun girls' getaway planned with my friend Summer Katie. We may have set a record on waterfall hikes along Minnesota's North Shore and into Canada!
And just as that trek comes to a close, I'm right back up there in the same territory with my mentee on a once-in-a-lifetime outdoor adventure through the Boundary Waters Canoe Area with new friends. Thanks, Bolder Options and Quetico Foundation!
I came home just in time to Walk to End Alzheimer's.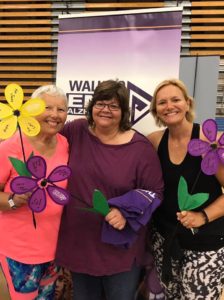 Soon it was September and life slowed down. So much so, I found myself on a fall getaway where I had a resort's beach all to myself as I tagged along on Eric's work seminar. Never have I experienced more tranquility than alone on the sand and docks. It was a time of great reflection and introspection.
October allowed me to continue with the calm and relaxation, embracing the beauty of the outdoors…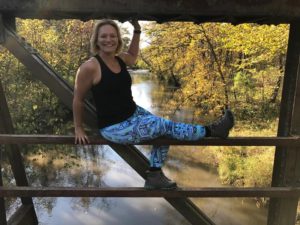 November tried to copy October's weather so I was able to get many miles of hiking in before winter arrived…
 I managed to sneak in some last minute yardwork just before December when I got one more great hike in.
Winter has definitely hit now with temps below zero. I'm so thankful I have this place to call home…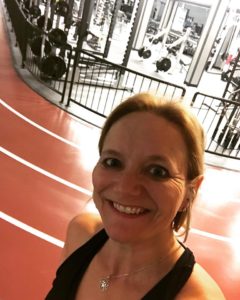 I'm sure glad I decided 2017 would be so great. It was phenomenal! And with the new year mere hours away, I figured I would speak my hopes right into existence again…