Friends, we are a full week into March. How are you coming along with your goals? I'd love to hear what you're working on and how it's going. Leave a comment!
Remember when I told you last week about my integrated goals for March? If you missed it, you can catch up here.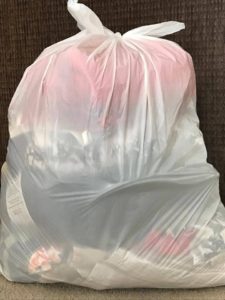 In setting some simple, succinct goals that were designed to go hand in hand, I motivated the heck out of myself. Check it out…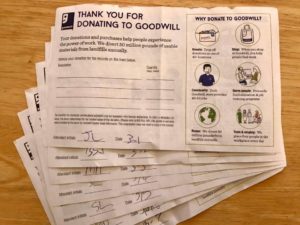 As of yesterday, here are 7 days worth of donation receipts from Goodwill. I've spent this first full week finding all kinds of items that our family has outgrown, treasures we no longer use; I bagged them up and dropped them off, a bag every day on my way to the gym. I'm excited to announce I was able to close the door to my very organized closet for the first time in years…this thing is working!

This morning I received this notification that (as of yesterday) I've accrued 7 gym check-ins. It has become habit, and that's a very good thing because I'm more driven in my workouts than ever!
Today, Day 8, is continued success…I even got my workout in first because I got such an early start…had to wait for Goodwill to open haha.
Friends, this is how goals are supposed to work! The more I chip away at them, the better I feel about what I'm accomplishing. I can't help but think of what little I would have done if I hadn't set them. The bottom line here is elementary; goals get things done!