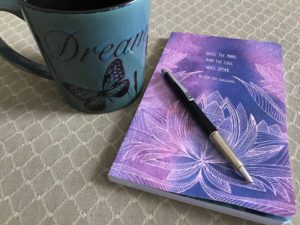 Happy 52 Fridays, Friends! I don't know about you, but for me, these weeks seem to be flying at warp speed. I lost control of my schedule for a bit and had to dial it back. In doing so it brought me straight to this week's journal prompt!
I've got today off, totally and completely off. No work, no kiddo responsibilities…the day is mine. I spent some extra time doing things that ground and center me earlier this morning. I got to the gym for a mighty workout, then treated myself to a redbox rental of MY choosing) for later. I've got my coffee and am settled in to really digest today's thought…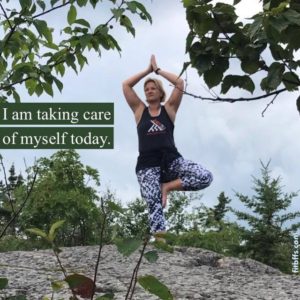 In doing what I've done this morning, I've got a great start on taking care of myself today. I've cozied into my chair and my journal is all set for some exploration. How about you?
Friends, do you ever consciously make time to care for yourself in ways that recharge your body, mind and soul? If so, good for you…it truly is GOOD FOR YOU! Keep it up!
Many of us are so consumed in caring for everyone else that we loose sight of our own needs. By the time we shows signs of overwhelmedness, we are well, well past due for any and all self care.
So whether you are at the mastery level or the me? I'm supposed to take care of me??? level, think about what it means to you, this notion of caring for yourself. What things do or can you do for you that encourage renewal, peace and calm. How often do you actually do these things? If you had the time, if your only goal for a day was to care for yourself, how would that look?
If you find you are too busy to fit you in your schedule, how can you shift things around to make you a priority.
Well, that's a whole lot to think about. I'm off to prepare one of my favorite healthy lunches before I enjoy some creative artsy-fartsy fun I don't prioritize nearly as often as I should…but maybe that's about to change.