If you've been following me, you know health is a major priority in my life. I've spent some time here the past few days…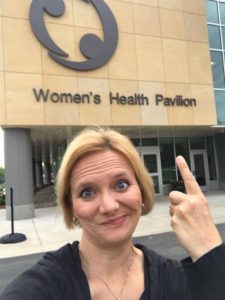 Not for any reason other than preventive care. Yesterday I took care of my yearly girly-business check-up and this morning I returned in hopes of passing one more test!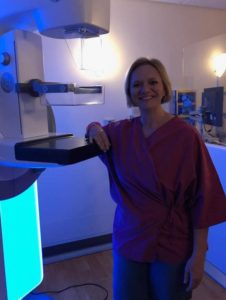 Recently, I've come to revere the mammogram; this test is of utmost importance to me. Why? Because I put one off for an extra year, and when I got around to the next one, there were issues. I told myself it was nothing until it was something, to keep my nerves in check. Biopsy results came back benign. Nothing.
But when my medical team called back to schedule surgery for removal of the tumor in question, it no longer felt like nothing.  In fact, as a bit of a flight response from the whole situation, I literally ran away. Twice!
Avoidance didn't accomplish anything but prolonged worry. Sometimes you just learn the hard way I guess. It was time to take care of business.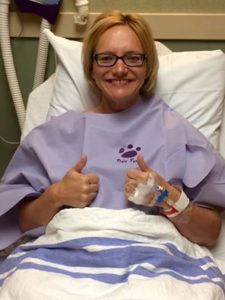 So I did, but you should know I beat myself up over missing that annual mammogram. However, I'm also damn thankful I went in when I did because that precancerous tumor, left undiscovered, could have told a much different story.
Lesson learned.
So, Friends, I am here to tell you…don't delay! Just as in my case, it could be the difference between nothing and SOMETHING!
Here's what the American Cancer Society recommends as screening guidelines:
Women ages 40 to 44 should have the choice to start annual breast cancer screening with mammograms (x-rays of the breast) if they wish to do so.
Women age 45 to 54 should get mammograms every year.
Women 55 and older should switch to mammograms every 2 years, or can continue yearly screening.
All women should be familiar with the known benefits, limitations, and potential harms linked to breast cancer screening. They also should know how their breasts normally look and feel and report any breast changes to a health care provider right away.
Those of you who've been scared off by what others have said of the discomfort associated with mammograms should know, this is not your mom's mammogram. Technology has improved to allow the test to be performed under less pressure. Amen to that!
If you've had mammograms in the past but have let them lapse, it's time to make that appointment! Prevention is great medicine and a wonderful way to put our Best Foot Forward!