Happy Win-It Wednesday, Friends! I want to take the opportunity to thank the generous folks at siggi's dairy for providing the fantastic giveaway this week, a month's worth of thanks, really!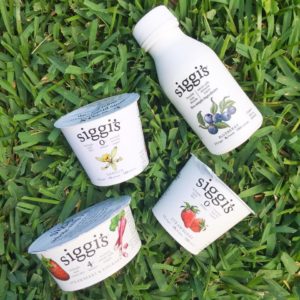 I'm happy to announce the winner of a month's supply of siggi's yogurt…
Congratulations to Pamela M!
I'll email you for shipping info, Pamela.
Many thanks to all who entered. If you didn't win, you are still very lucky because you can find amazing siggi's yogurts at a store near you!
If you haven't tasted siggi's before, give them a try. Their tasty yogurts are a nutritious, delicious way we can all put our Best Foot Forward!