I know I'm a day late, but this just illustrates how quickly summer is slipping through our fingers! How did it get to be August already?
At the beginning of each month, I set new goals; some are stricter than others, but all aim toward a healthier, happier me! Yesterday I really looked inward. What improvements did I hope to accomplish? Did I want measurable results? How could I make the most of my time? What outcomes would increase my health while feeding my heart and soul? These thoughts circled my mind as I pedaled to the gym.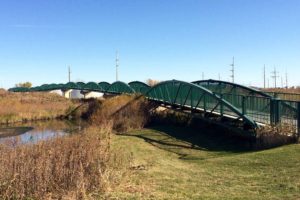 I continued to consider what I hoped to achieve this month during my workout. As I biked nearly halfway back home, clarity…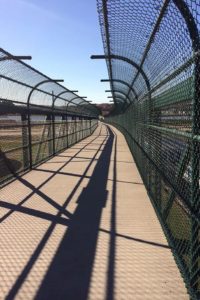 I can't possibly slow summer down, but I can spend more time enjoying it while it's here. Why not take my workouts outdoors to soak in that sun, breathe deep the fresh air and embrace all that's left of this season?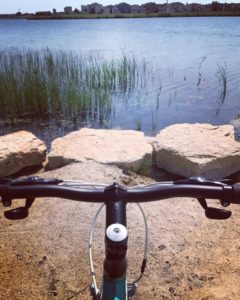 Folks, it couldn't have been any clearer than the crystal blue water before me. I've decided to turn my focus from diligent calorie counting and the vigorous routines that have become habit for me at the gym toward embracing the outdoors in my pursuit of fitness. This doesn't mean I won't continue to watch what I eat and get my workouts in, it simply means mindfully spending more of my energy in an environment I can't seem to ever get enough of.
I've already made some exciting plans to get myself outside more. Instead of mourning summer's end with regret, I plan to look back with fond memories of epic adventure and wellbeing. While my results may not necessarily be measurable, I intend for them to be unforgettable!
Friends, you've got an entire month left of summer, how will you plan to make the most of it?