Happy February, Friends! It's a new month, one which places a pretty heavy emphasis on LOVE! It can be so easy to love others far more than we love ourselves.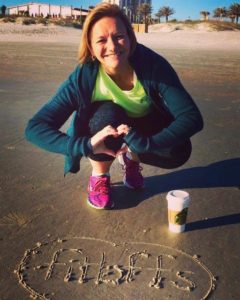 Well, I'm ready for a new focus; how about you? I chose to work on something I haven't always been very good at…self-love! Or, in other words, self-care.
In the years leading up to my weight loss, I didn't often put much thought or effort into my own preventative health or wellbeing, and a direct result was misery.
Fast forward to today…I am so stinking happy these days! Know why? I feel fantastic because I take great care of my body. It feels incredible to be healthy! How's that for transformation?
Friends, let's spend February examining what our bodies need. What check-ups or exams are you due (or overdue) for? Let's take the next 28 days to get things scheduled and happening! Of course, while we're at it, if you are responsible for loved ones, get them up-to-date too!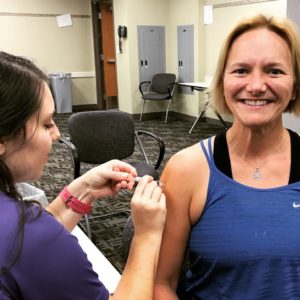 Have you gotten your flu shot yet this year? Yes, it's late in the season, but if you have not done this yet, what are you waiting for? The flu is a SCARY BEAST this year and getting vaccinated not only protects you, but many others as well!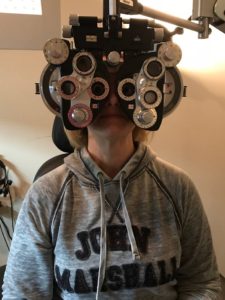 I'll admit, I've been the biggest procrastinator when it comes to my vision appointments, but I came to a simple no-brainer this year when my eyes gave me some issues…eyes are a gift! And just like anything else, without proper care, I could lose that gift…in, well, the blink of an eye! I got myself there this week so I can mark that off my list too!
I don't have a fun picture to share regarding teeth, but when's the last time you've seen your dentist? Teeth are another one of those gifts, and I don't know about you, but I want to be able to chew my food for the rest of my life! That's why I get in for a visit every six months. That, and my biannual visits with my dental hygienist are some of the best therapy sessions of the year! See you in July, Wendy!
And let's not forget annual physicals. Are you proactive about yearly exams? Or are you one that waits until you have symptoms to be seen? And if you are regularly seen, do you actually follow your doctor's advice? To fully benefit from these exams, arrive with a list of questions/concerns. Be honest and open with your physician…tell him/her what's going on. Don't be embarrassed, be frank about anything you are dealing with.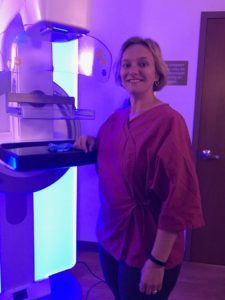 In the past, I put off routine mammograms and that came back to bite me far worse than that machine ever could. Procrastination can lead down a scary path I'm not willing to hike again, believe me! Ladies, I can't say this enough…if you are 40 or older and don't already, get that mammogram appointment on your calendars!
If money is a factor holding you back from preventative care, look into community resources that are in place to help. Many areas have free or a sliding fee scale to help make health care affordable. So get in there for these important appointments…no excuses. YOU are WORTH IT!!!
These above are merely some basic, mindful ways to embrace health. Dive deeper if you find relief through therapy, health coaching, massage, acupuncture, reiki, chiropractic treatment, etc. And NEVER underestimate the benefits of proper nutrition and physical activity!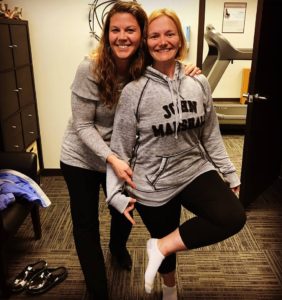 Yesterday, I took time to do something I've found paramount in the past for optimal performance. I visited Joan, my phycial therapist for a current foot/shoe assessment. Many places will do this consult FREE, just call and ask! A properly fitting/performing shoe can make a world of difference! How's that for taking a step in the right direction?!?
Let's spend some time this month thinking about what preventative ways we can care for ourselves. Make those appointments, Friends. Show yourselves the LOVE! It's one more way we can all put our Best Foot Forward!