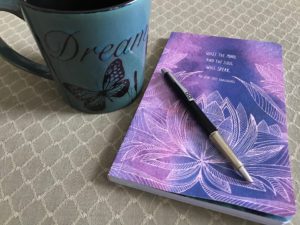 I don't know how, but it's that time again, Friends. So welcome to the weekend! When you find a quiet moment for yourself, gather up that journal, pen and mug, then cozy into your thoughtful spot. Take a few deep breaths and let them go. You've made it through another week! Here are some thoughts to consider on this 52 Fridays…
Have all of your weeks begun to look the same? Do you find yourself going through the motions?When is the last time you took a break from your routine? Do you have any travel plans on the horizon…something to look forward to?
I just returned from some time off, a getaway with my husband. In fact, in the past couple years, I have found myself traveling somewhere new nearly every month. I crave new places, new experiences and adventures. Travel has become my passion, maybe even my addiction.
I've been bitten by the travel bug. HARD!
There was a time in my life when I never went anywhere. And although I love where I live and who I live with, I was missing something tremendous. I felt it ever so deeply, I just didn't know at the time what it was.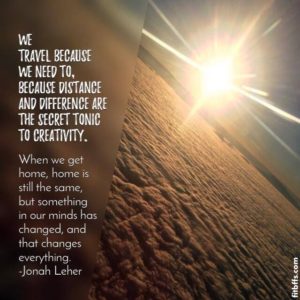 Since becoming a frequent flyer, I've been bathed in that secret tonic. The creativity it provides is so incredibly refreshing!
Oops, I didn't mean for this to become my journaling entry! I'll stop now, but I hope this gets you thinking about what travel might do for you. If you've been experiencing a lull of enthusiasm, maybe it's time you give yourself something to look forward to. Take some time to think about what that might look like for you and capture these thoughts in your journal!
#makeplans #goplaces