Friends, we did it…we survived the hustle and bustle of Christmas! If you've stopped by in the past few weeks, you may have caught one or more of my Carla's Favorite Things posts where I highlighted some of my favorite products for gift-giving suggestions. I purposely held off on one more because this idea is for YOU!
Perhaps you didn't get quite what you'd hoped for for Christmas. Or maybe (especially if you usually end up buying for yourself) you didn't get much of anything…this recommendation is just for you! And the timing couldn't be more perfect!
Those of you who've been following me for a while know I LOVE the mindfulness practice of yoga.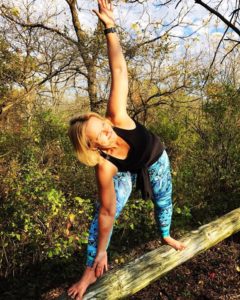 If you've seen posts on my Facebook page, you know I have a couple pretty sweet yoga mats that come nearly everywhere with me, like to the pool…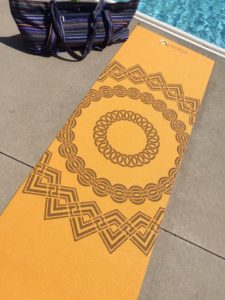 Last year, Aurorae generously provided me with a yoga mat, bag and towel in exchange for a review. You can check out what I thought about them here.
That was over a year ago, and that towel still goes on vacation with me because it takes up such little space in my suitcase and dries super quickly!
I have two of Aurorae's amazing quality mats now and love taking them anywhere I go for a few moments of peaceful retreat…whether it's here in my neighborhood…
Or on a soulful getaway…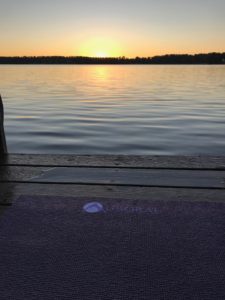 The luxury thickness and durability stand up again and again wherever I go!
As I stated earlier, the timing could not be more perfect for you to peruse the many products on Aurorae's website.
Why? Now that the demands of the shopping, wrapping, decorating, card writing, mailing, baking, parties and sleeplessness have subsided, it's time to come back to you. To set an intention for yourself in the new year. If you already practice yoga, a new mat, bag or towel might be just the treat you need to return to your mat with renewed enthusiasm.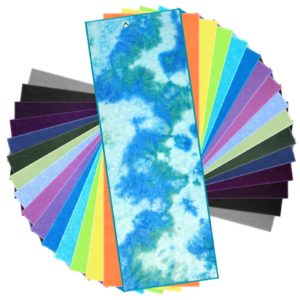 Or perhaps you're brand new to yoga; Aurorae has everything you need!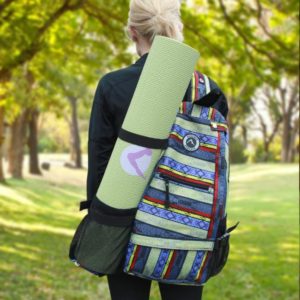 Setting a new intention with Aurorae is a wonderful way to put your Best Foot Forward in 2018!
Namaste.