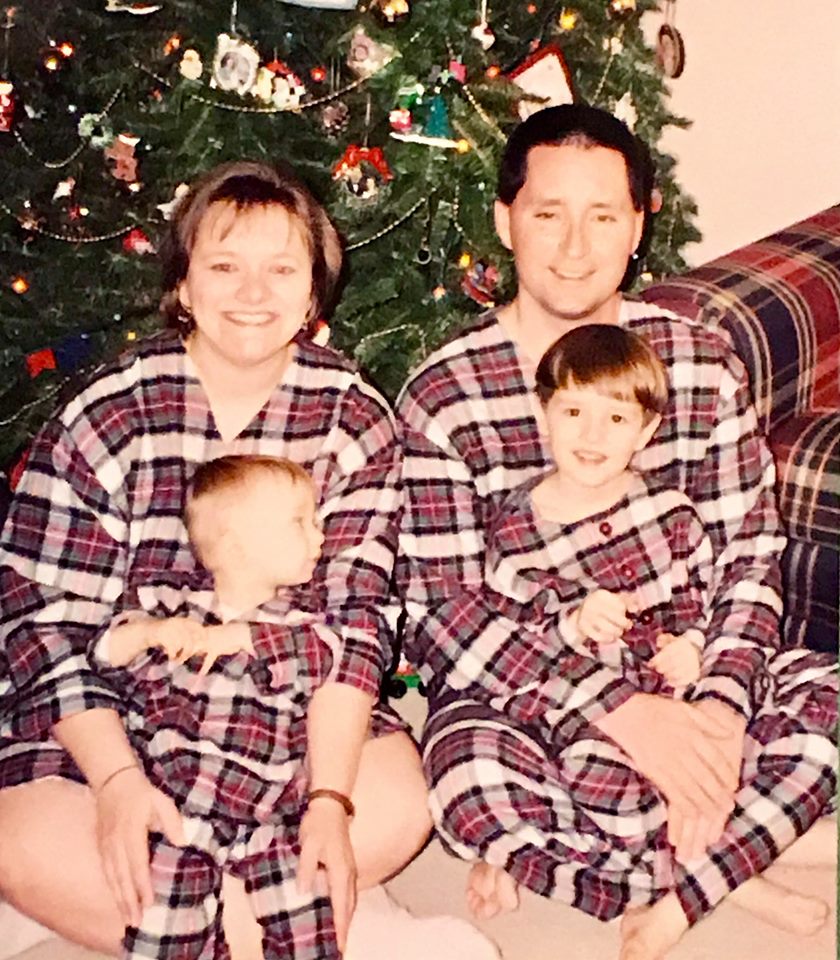 Friends, here's a gem from the 2002 family vault…that sure was a LOT of plaid! Yeah, I was that mom back then who thought Christmas wasn't complete without a family set of matchy-matchy jammies. And if that wasn't enough, I spent every last minute of nap time and the wee hours of the night sewing up each pair.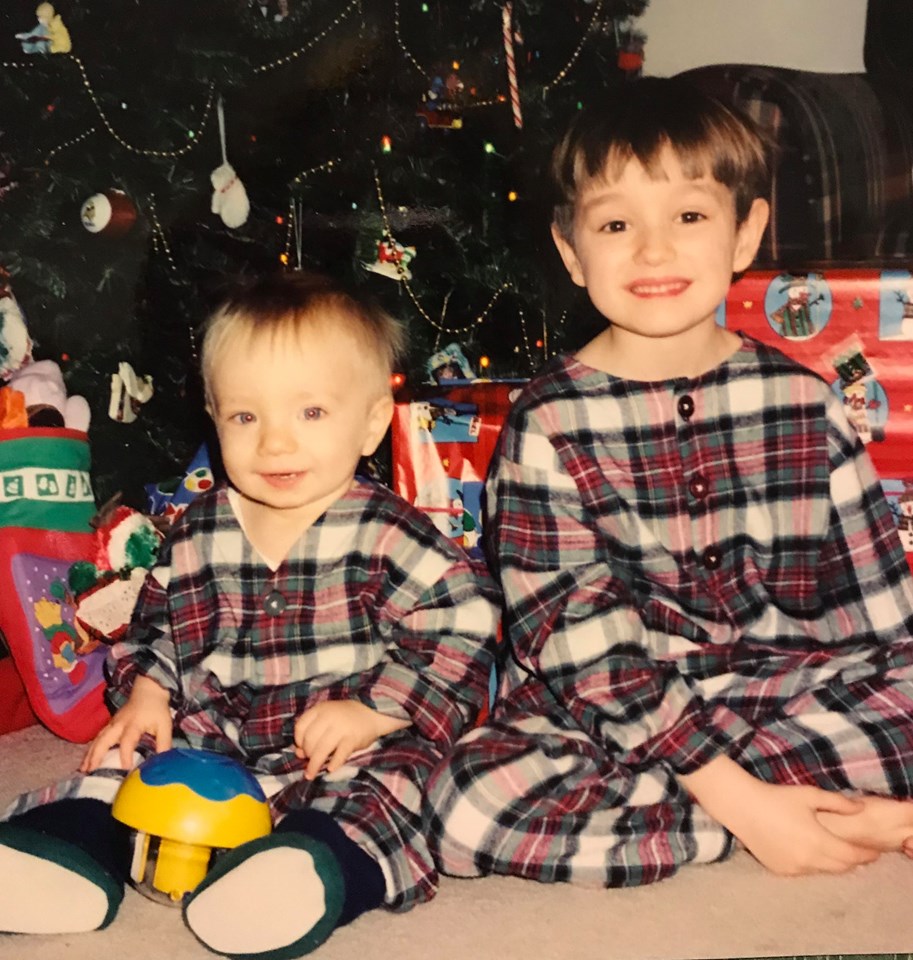 Money was tight those early years, so buying a bolt of flannel on sale, then running that poor sewing machine until it nearly smoked was how I kept the tradition alive. I must have continued for at least six years until I burned out. I realized each Christmas Eve when we put those pjs on, I was freaking exhausted from holiday preparations that made every December feel like a tiring blur. But I assured myself it was worth it because we LOVED heading off to bed in those matching jammies to await Santa's arrival.
So much has changed since then. Sadly, those sweet little boys are adults, and insist they've long outgrown those matchy-matchy days. I've also mindfully grown out of spending precious time and energy feeling the need to hand-produce that magic from long ago. That's why I was so excited to hear from Shinesty regarding their Christmas pajamas and outfits. They've got the whole family covered…including the dog and cat!
If you are a crafty mom like I was, desperately wanting to wrap your entire family in matching holiday attire, do yourself a favor and check out Shinesty. Drop that notion you have to do it all yourself, and treat yourself to some precious me time this season because you are WORTH IT!
Shinesty recently (and very generously) provided me with pajamas for my husband and me to test drive for a review. I have to say, though we are much older than we were back then, I still LOVE how fun it is to match. And I really like the bright, cheery patterns Shinesty offers.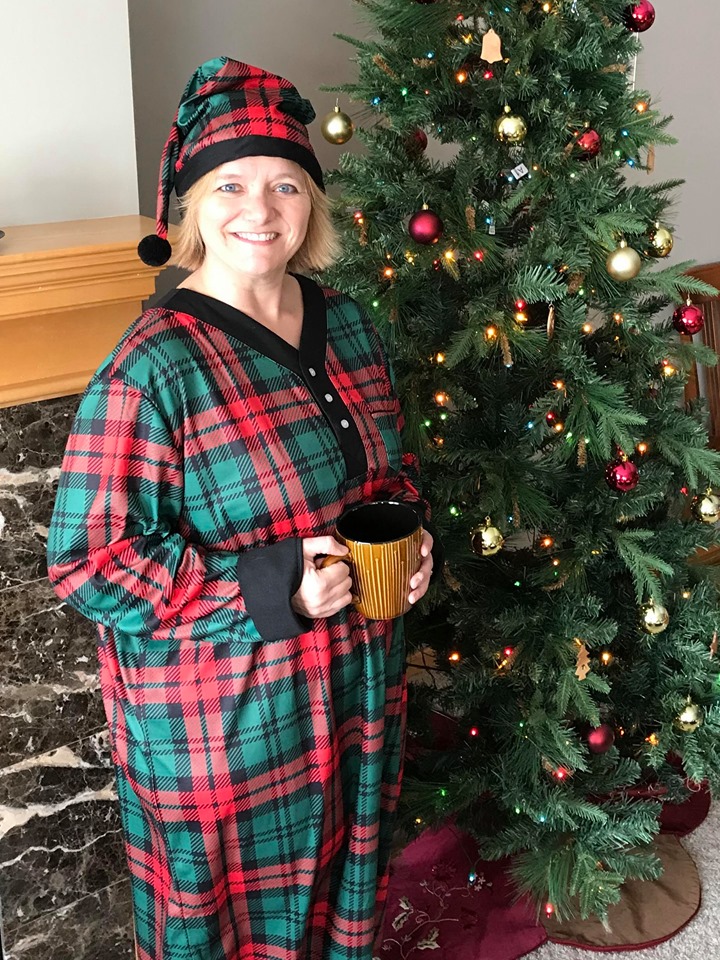 I was instantly impressed with the high quality, luxurious fabric that is SO warm and cozy! I'm excited about how comfortable this nightgown is, and can't wait to wear it on Christmas Eve. Because although our kids are grown, that doesn't mean Eric and I don't believe in the magic of Christmas…somethings you never outgrow!
And the best part? I didn't have to spend valuable time stitching them myself, because who has time for that anymore?!? Gone are those Christmas mornings of bags under this tired mom's eyes, because I know better, and I've found Shinesty!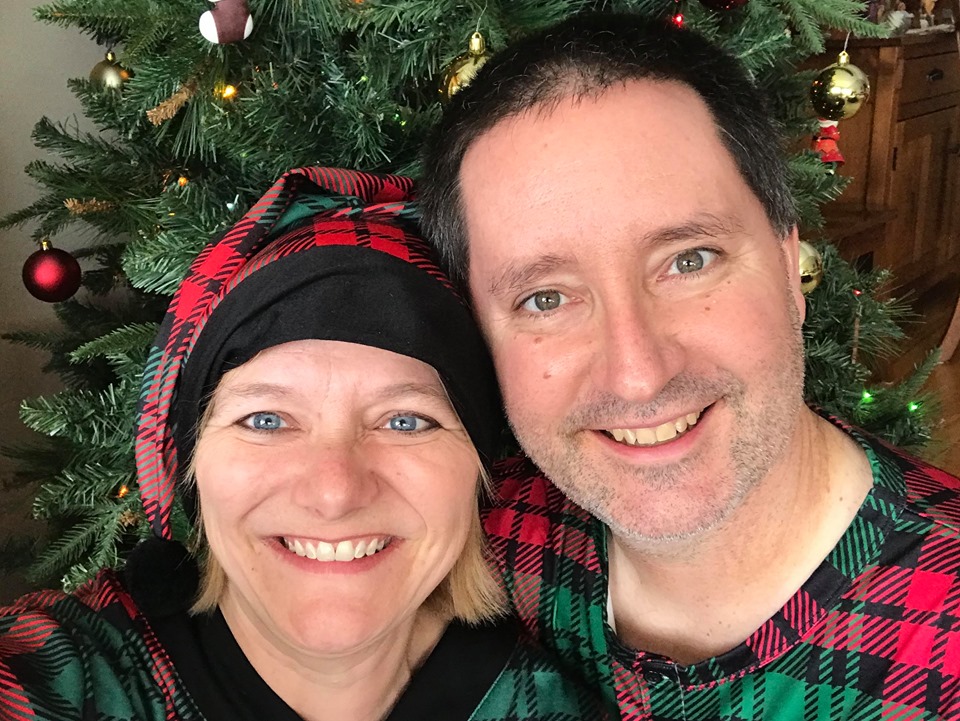 Well, I guess my eyes look pretty darn tired, but that's because of jet lag…I just flew home from Spain haha! But no matter, there is plenty of time for me to rest before Christmas, because I won't be rushing to get those matchy matchy pjs done…Shinesty's done it all for me.
Friends, hop on over to Shinesty to find Christmas jammies for all your loved ones! And if you hurry, you'll get free slippers with any pajama set too!
Tis the season to let Shinesty deck your entire family out in holiday cheer!