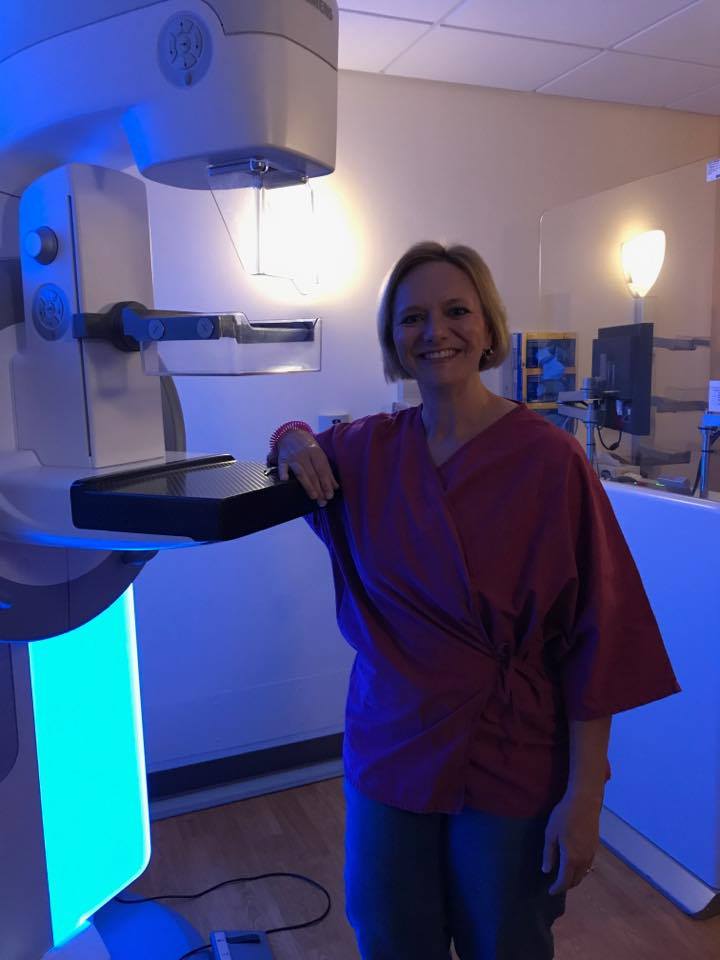 Recently, I took care of some annual business I don't necessarily enjoy. Just before riding RAGBRAI, I went in for my routine mammogram. You may recall why I experience some anxiety surrounding this simple exam…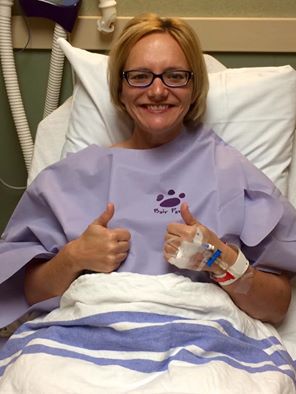 Following some previous mammograms, I've experienced some adventures I hadn't bargained for including multiple recall mammograms, ultrasounds, a core biopsy and lumpectomy. None of it fun, but all of it paramount for my ongoing health.
One of the most difficult things about a mammogram for people who've had a history such as mine where I doctor? Patients at my clinic are made to wait about a week for results to be mailed. Those can be long days of stress and worry if a person gives it energy. Luckily, I had a seven day bike ride across Iowa to keep my mind off what that piece of mail could potentially say this year…so, well, I was too busy to go there for most of that week.
I was blessed to have ongoing support from a few of my very favorite companies along for this year's ride. My friends at OOFOS provided me with an incredible care package including a pair of their Project Pink OOriginal sport sandals to allow me to better recover after each long day.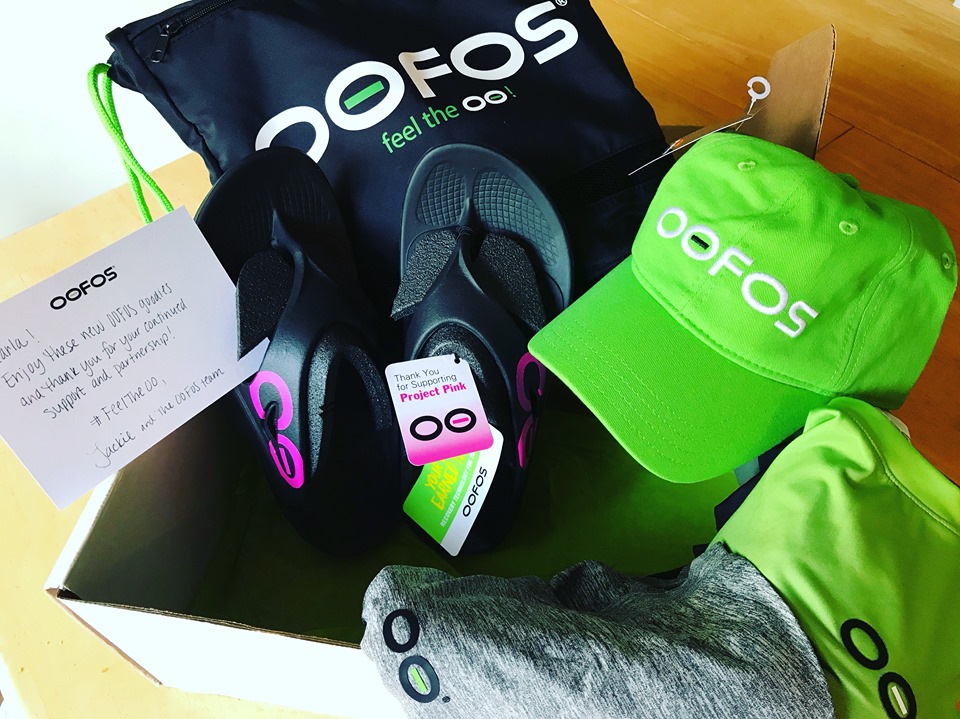 I'd recently visited my friends at Rollga and they provided me with another of their amazing foam rollers to reach and target my road weary muscles.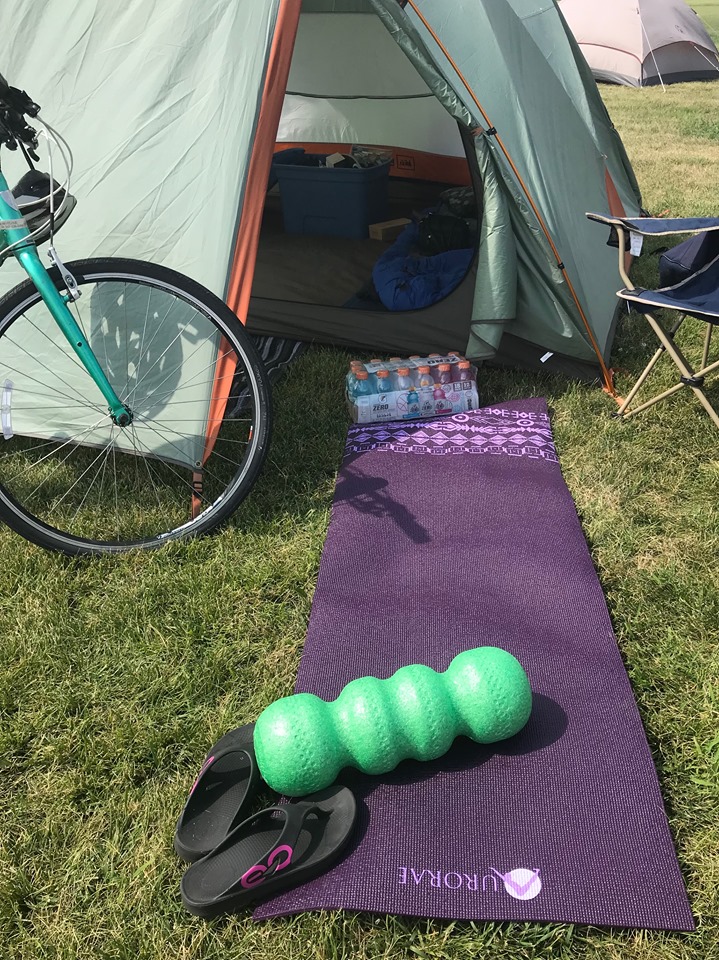 Not only was I tickled PINK to have both these products along for my continued comfort and recovery, it turned out to be quite a coincidence, I thought, that both beloved companies promote breast cancer awareness through supporting research. For every pair of OOFOS sold, they donate 3% directly toward the Dana-Farber Breast Cancer Research Team. 25% of all proceeds from Pink Ribbon Rollga sales are donated to breast cancer research and awareness programs. Thank you, OOFOS and Rollga!!!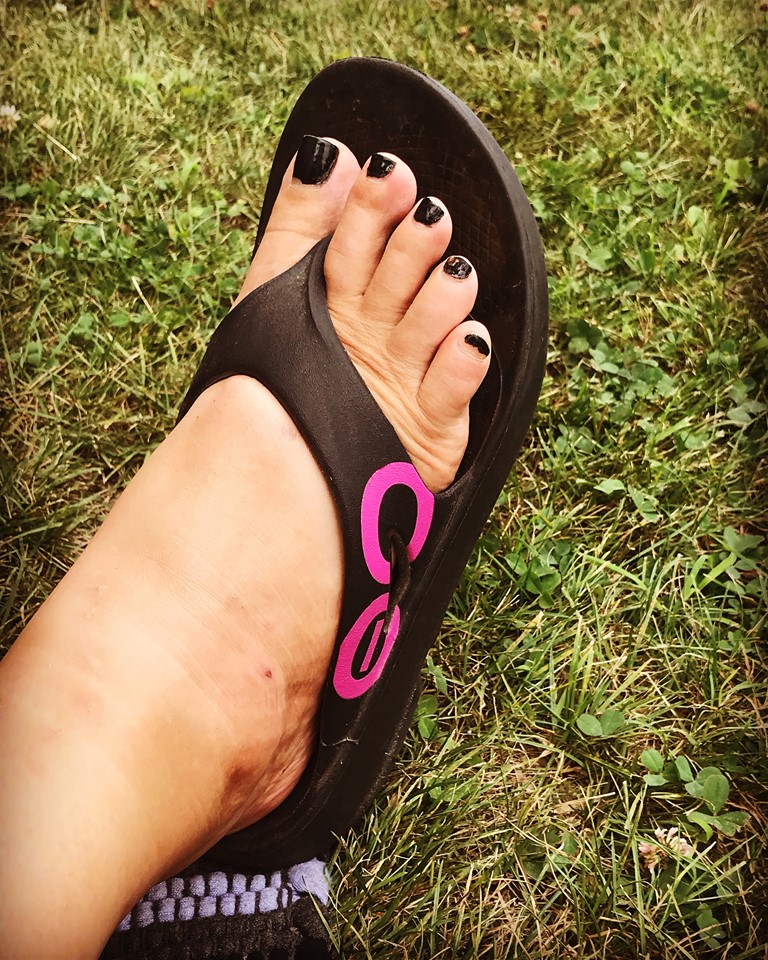 While riding 427ish miles that week, you can imagine I had a lot of time to think! As my mind returned to those pending exam results, I formulated a bit of a mindful strategy going forward. I could choose to spend that week following my mammogram each year waiting for those results with uneasiness and worry, but I feel that gets me absolutely nowhere but stressed. A better choice? I could focus my efforts in a more positive direction, taking cues from companies like OOFOS and Rollga…actively working toward a cure! I thought more about how I could put that second choice into practice, as I found it a much better option than worry!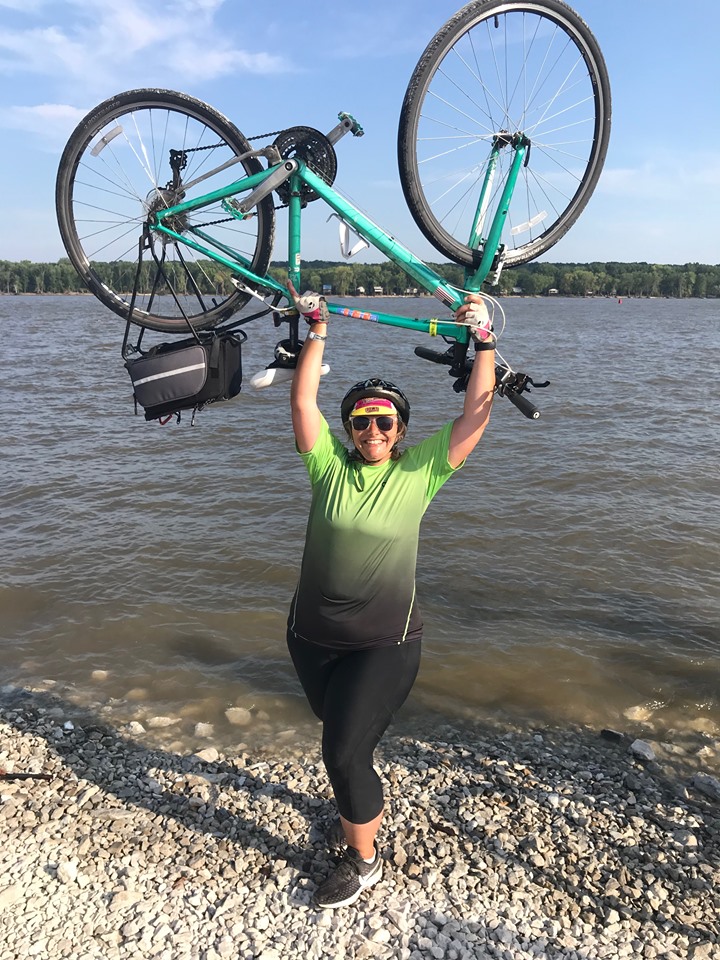 I finished that week's event feeling pretty fantastic…my feet and legs were in great shape thanks to daily recovery with OOFOS and Rollga!
I returned home to a letter I received from my healthcare provider stating my mammogram results were normal! PHEW!!! Though I was relieved with that news, I knew I still needed to find my role in making a difference. As I thought off and on about it for the next several weeks, that perfect opportunity surfaced…more about that coming up!
Stay tuned, Friends…you won't want to miss out!
In the meantime, ladies, the American Cancer Society is now recommending women at average risk of breast cancer should get annual mammograms beginning at age 45. Is it time for you to make an appoinment?